Indulge your senses in an extraordinary culinary expedition as Pullman Jakarta Indonesia, in collaboration with Pullman Bangkok King Power, presents the exquisite Thai Food Festival.
Delve into the heart of Thailand's gastronomy with guest Chefs Khun Sirapong Pradit and Khun Phakaporn Chunlamonton, as they bring their culinary mastery to the forefront from 30th August to 6th September 2023. Prepare to be captivated by an array of flavours that narrate the story of Thailand's rich culinary traditions.
Celebrated for two decades of culinary mastery, Chef Khun Sirapong Pradit has earned acclaim for his exceptional skills and dedication to creating unforgettable dining experiences. His journey has taken him through prestigious establishments where he consistently elevates Thai cuisine to new heights.
Infusing creativity into Thai cuisine, Chef Khun Phakaporn Chunlamonton has demonstrated her commitment to excellence, ensuring that every plate is a work of art. Through her dedication to quality and innovative approach to Thai cuisine, she continues to delight diners with her unique creativity and harmonious flavour combinations.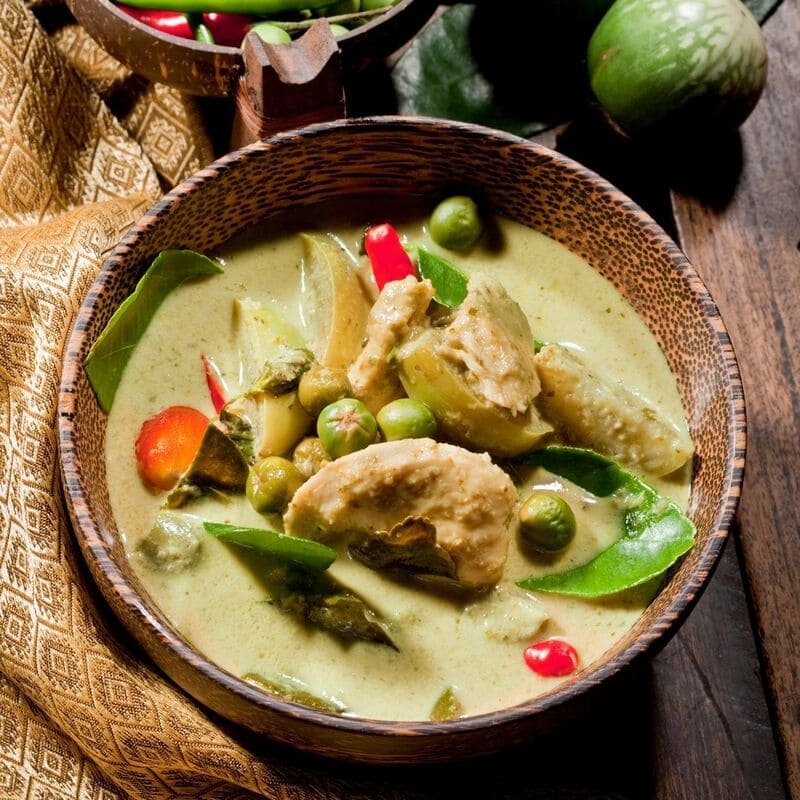 Savor Thai delights at Sana Sini Restaurant
Embark on a tantalising journey of the senses at the heart of the festival-Sana Sini restaurant. Immerse yourself in authentic and aromatic flavours, with the perfect balance of sweet, sour, salty, and spicy that Thai cuisine is renowned for. From the spicy Tom Yum soup, and fragrant stir-fries to tangy salads and delightful desserts, Thailand's culinary heritage takes centre stage.
The Thai Food Festival awaits you for lunch and dinner from 30th August to 6th September 2023. Prices start from Rp420,000++ per person. Elevate your experience by complementing your meal with Singha Beer, available during the event for Rp150,000+ + per bottle.
Elevate Your Experience at UNA
For a unique dining experience, join us for an exquisite set menu Thai Discovery dinner at UNA's private venue located on the 15th level of Pullman Tower. The exclusive six-course Thai menu features dishes such as Yam Som o kub hoy shell, Tom khaa goong maenaam hed shimeji, Hormok plahima, Garng mussamun kae, Gaeng kiew waan goong mangkorn and Kanom piakpoon maprao orn. 
This exceptional dining event will take place on 5th September 2023, starting at 6.30 pm at Rp1,200,000++ per person. Accor Plus members enjoy an exclusive rate of Rp1,080,000++ per person. Indulge in live music entertainment and receive a special Thai souvenir to commemorate the occasion.
Unveil the Secrets of Thai Cooking
Dive into the secrets of authentic Thai cooking under expert guidance. Join Chef Khun Sirapong Pradit and Khun Phakaporn Chunlamonton. Join us on Saturday, 2nd September 2023 in the Palapa room for a hands-on Thai Food Cooking Class. The on-site class, priced at Rp500,000++, includes a 3-course Thai menu cooking experience, an apron, a chef's hat, a recipe book, a certificate and special Thai Sambal creations by the Chef. Alternatively, the online class, priced at Rp300,000++, includes ingredients for the 3-course menu, an apron, a chef's hat, a recipe book and an e-certificate, all delivered right to your doorstep.
Immerse yourself in the culinary treasures of Thai culture at Pullman Jakarta Indonesia's Thai Food Festival. Do not miss this limited-time opportunity to savour the authentic tastes of Thailand.
Book now and embark on an unforgettable culinary adventure!
For more information and reservations: 
Pullman Jakarta Indonesia