Indonesians and expats from around the globe mingled on a balmy night at Irish pub McGettigans, for Indonesia Expat's first mid-month mixer event. With a total of 150 guests attending and packing out the venue, the night was a huge success.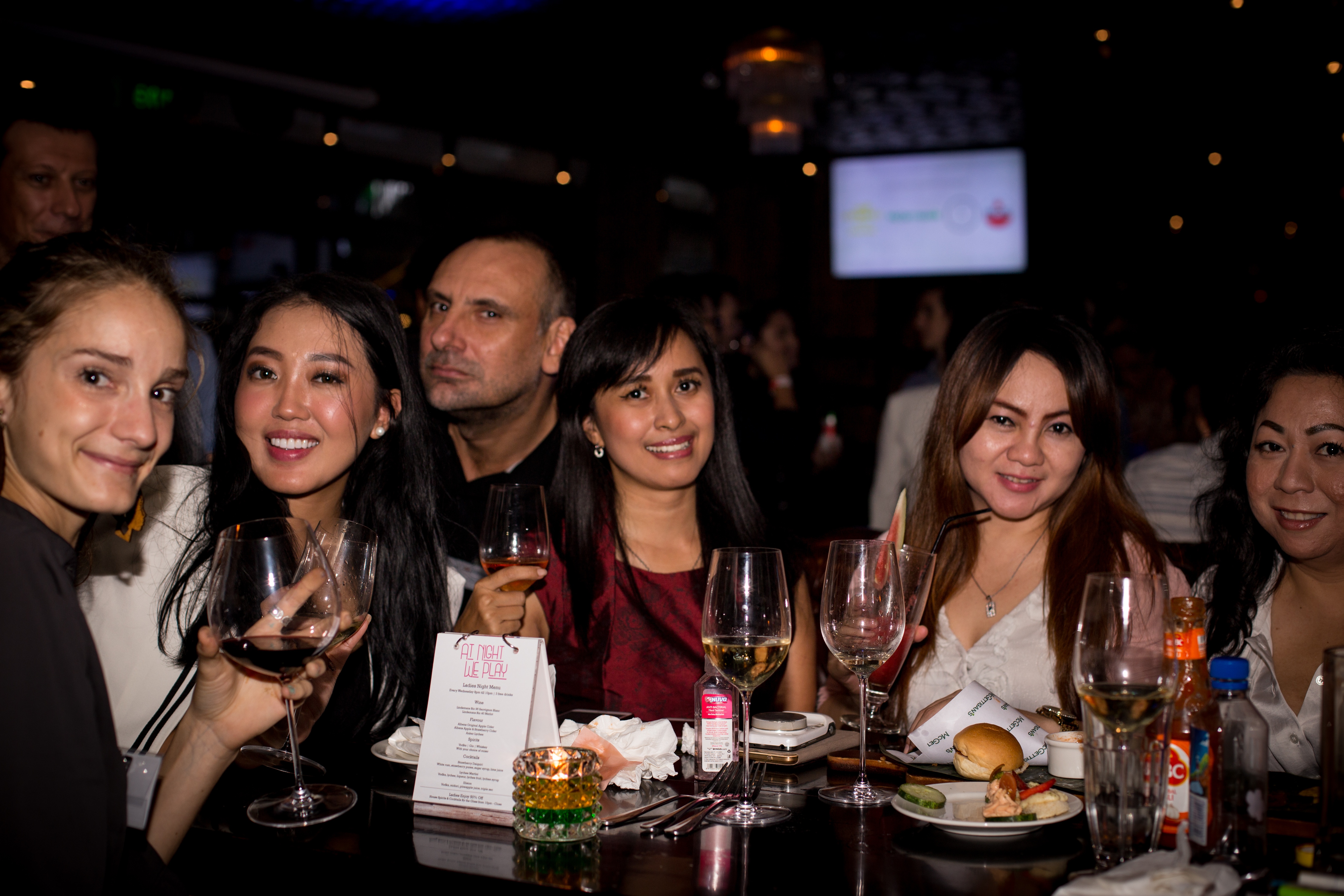 After signing in and collecting nametags, guests could choose from a selection of red and white wines by Plaga Wine, or an icy cold Bintang beer, both graciously sponsoring the event. Free and unlimited drinks were provided from       7 pm onwards, in addition to light finger foods served throughout the night.
An exciting highlight was the door prize competition, where each guest could drop their business card into the fishbowl for the chance to win one of the five prizes.
The prizes on offer were a one night stay at Anantara Seminyak Resort, two vouchers for a one night stay at Royal Tulip Saranam Resort, two Houbii memberships for three months, two El Asador vouchers worth Rp250,000, and the biggest was a return ticket to anywhere in Europe with Etihad Airways, another sponsor of the event. In order to win the ticket, participants had to upload a picture of the event to Instagram with the hashtags #indonesiaexpat and #indonesiaexpatmixer.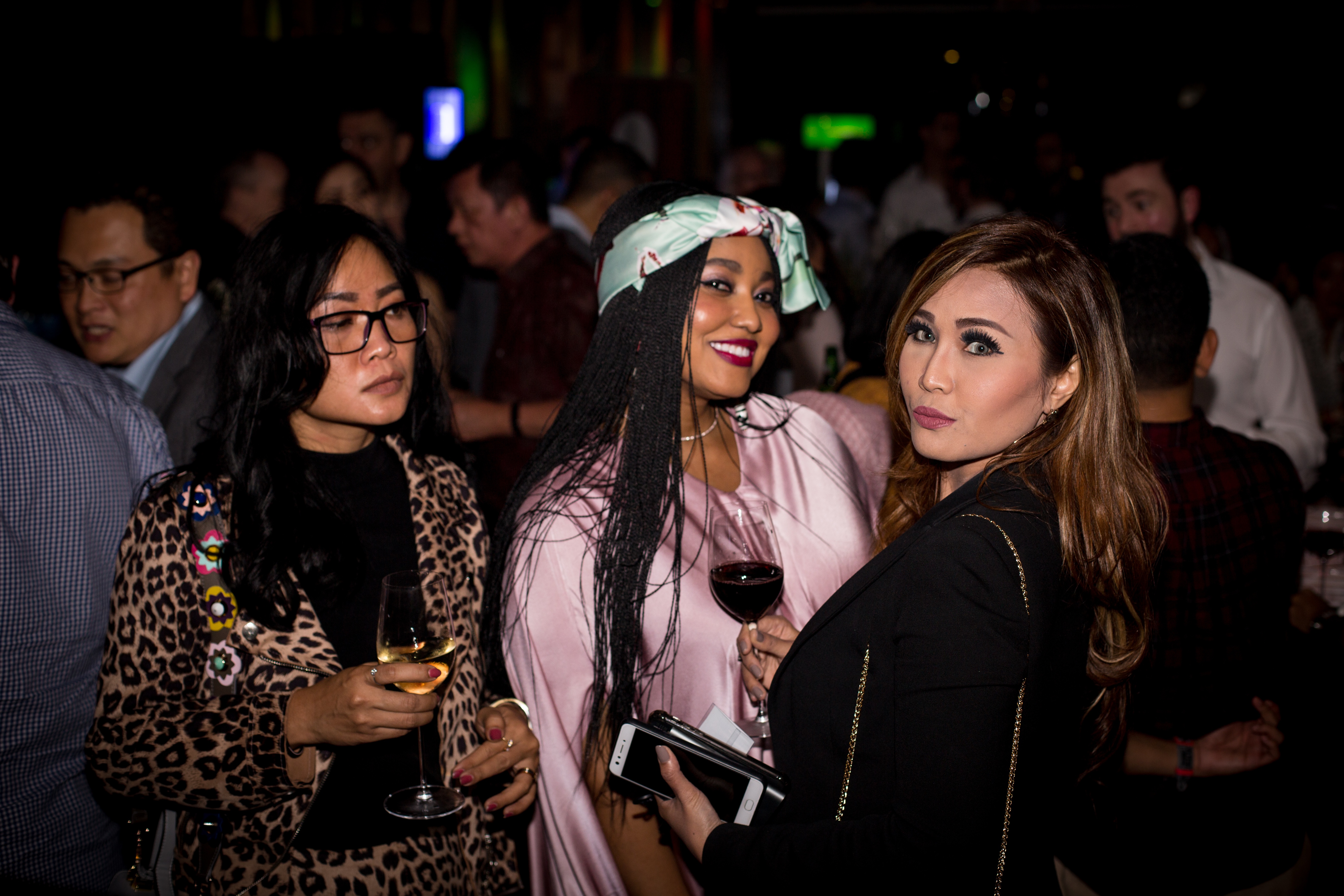 Mikee Sadler, from Indonesia Expat, gave a short speech at 7.30pm thanking all sponsors for the event including Mcgettigans for the venue use, and explained the purpose of the new mixer events.
"We hope to build a network for Indonesians and expats to connect, make new friendships and business opportunities", said Sadler.
At 8.45pm, the prizewinners were announced, with guest Karina Evelyn taking out the Etihad Airways return ticket to Europe.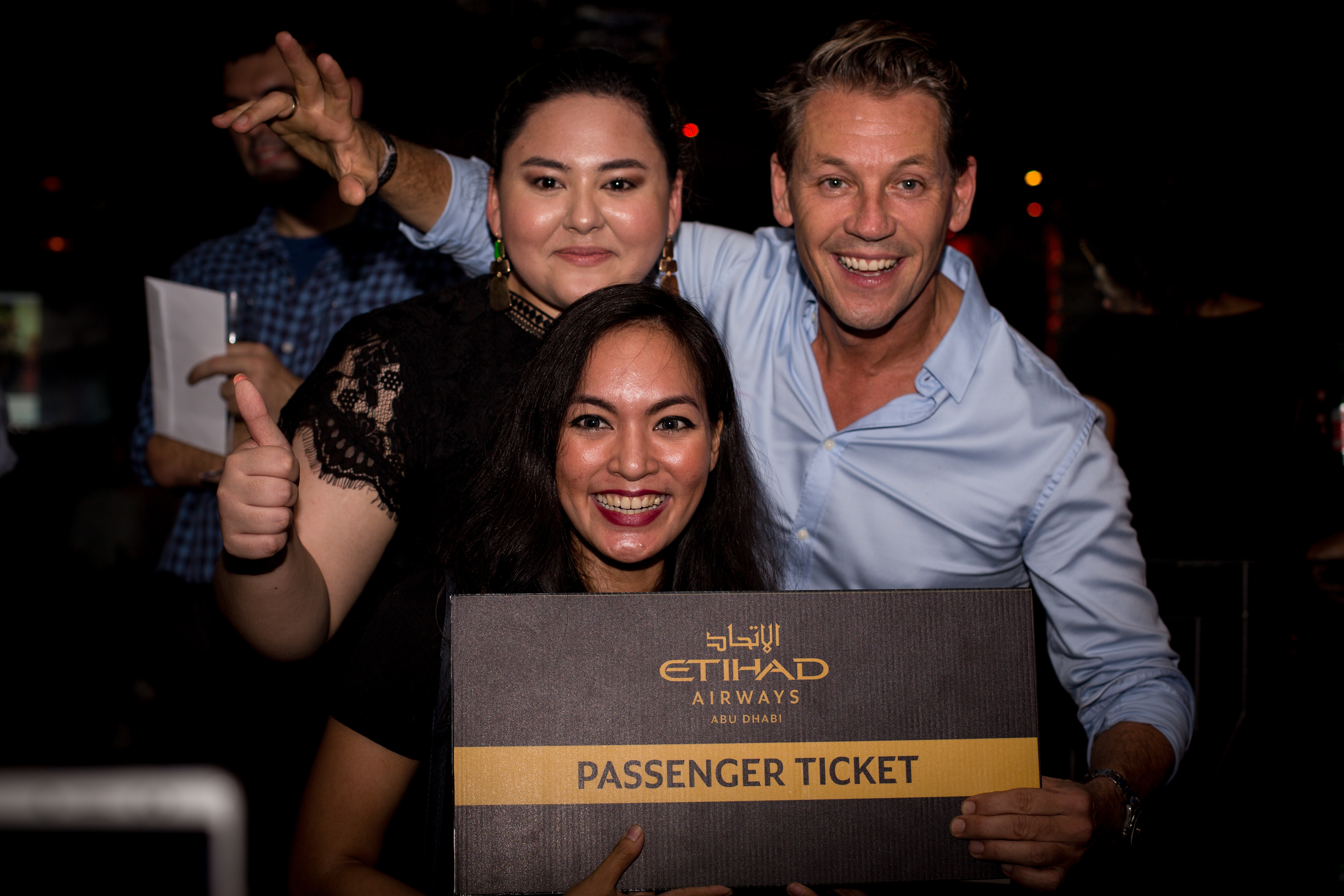 The mixer wrapped up at 9 pm although most stayed well beyond that, chatting and socialising amongst the cosy setup that McGettigans provided.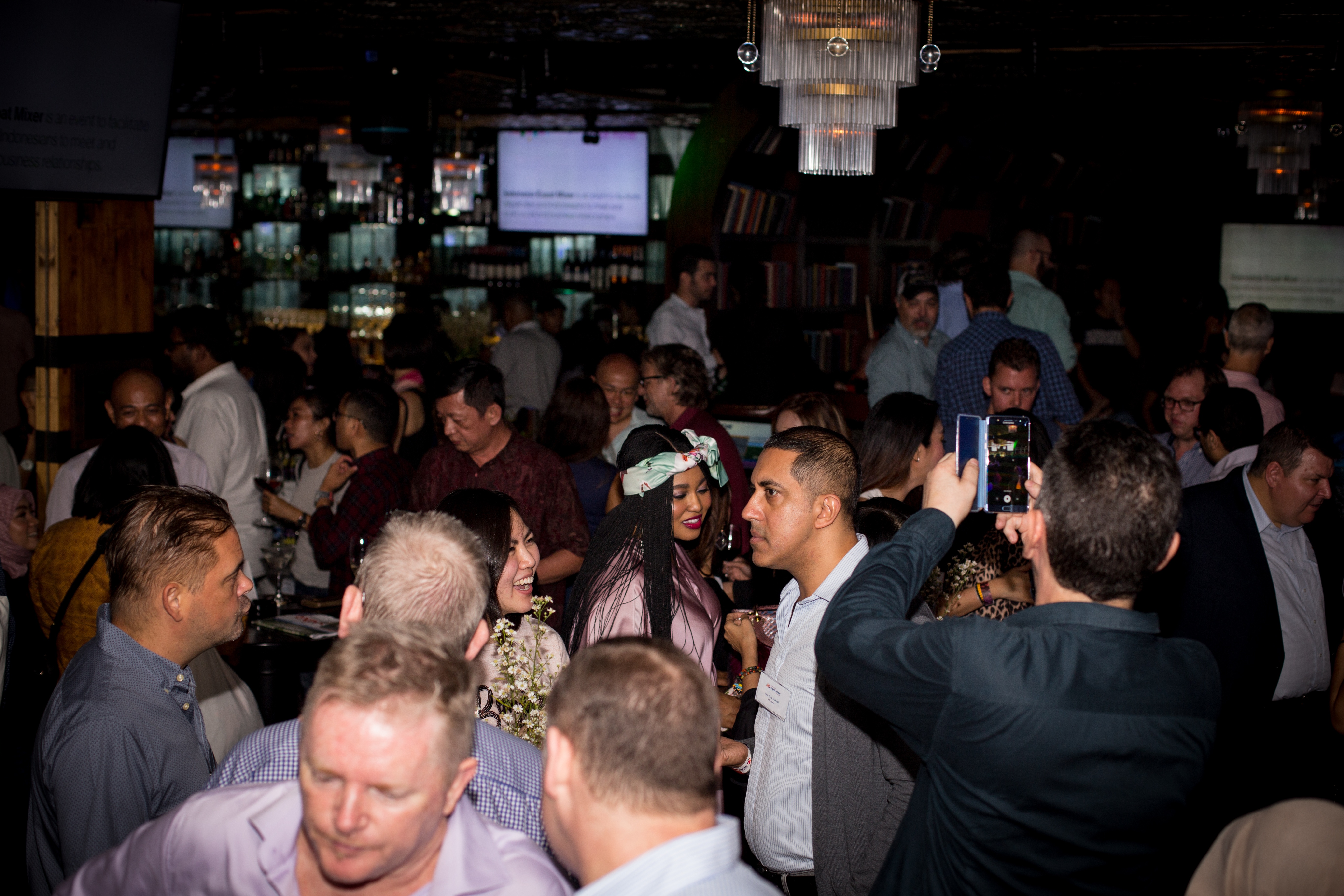 "I think it was a big success, the reaction is beyond expected", said Edo Frese from Indonesia Expat.
For future events, Indonesia Expat will be introducing different themes such as property, education and dating. Next month's mixer will be held on the 20th of February with more details to be announced soon.
See the video here