Indonesia Expat Mixer continued to roll in Jakarta! Rooftop settings are highly admired by Mixer goers, yet an indoor, intimate setting occasionally adds variety.
Blu Martini Bar & Lounge at JW Marriott Jakarta Hotel opened its doors as the venue between 7 and 9 pm for a night of effortless networking on Thursday, 6th July 2023. Participants from various backgrounds gathered whilst enjoying free-flow beer from König Ludwig Weissbier and Kaltenberg Royal Lager, as well as wine from Hatten. At the same time, scrumptious light bites were whipped up by the bar. A special thanks also go to The American Club for providing the lucky draw prizes.
A regular Mixer goer from the crowd helped put the lucky draw announcement. She pulled out business cards and greeted three winners of three-day passes at The American Club. As for the grand prize, also presented by the fitness club, a one-month free membership was won by someone eager to start a healthier lifestyle.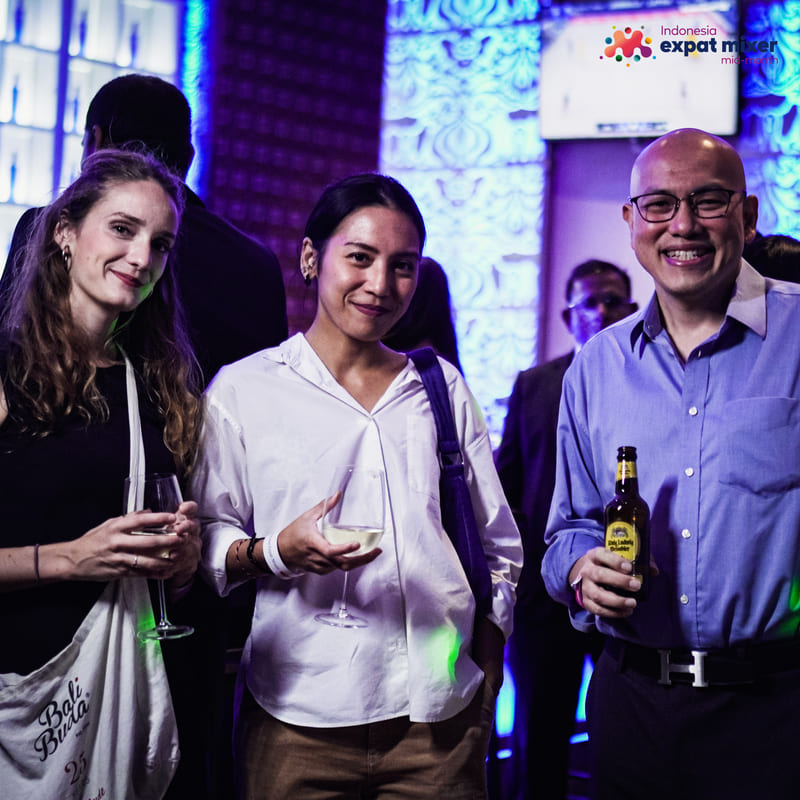 The Indonesia Expat Mixer is a monthly event that brings together Indonesians and expats to expand their social network in an informal, relaxing ambience while releasing some mid-week steam with appetising food, beverages, and music. Every event is presented in a different and unique setup.
To stay updated about the upcoming mixers, follow @indonesiaexpatmixer and @indonesiaexpat on Instagram and Facebook and subscribe to Indonesia Expat on YouTube to watch the soiree's recap.
See you at the next one!