When we talk about sports clubs, it is identical to swimming pools, a place where people with the same passion for sports gather, and tennis lessons.
Indonesia is no stranger to this exemption. In Jakarta alone, there are numerous sports clubs.
The American Club is an exclusive sports club with a swimming pool, gym, squash court, and tennis courts as part of the facilitation offered. Trainers are available upon request, ensuring the members to be well taken care of and focus on one-on-one practice.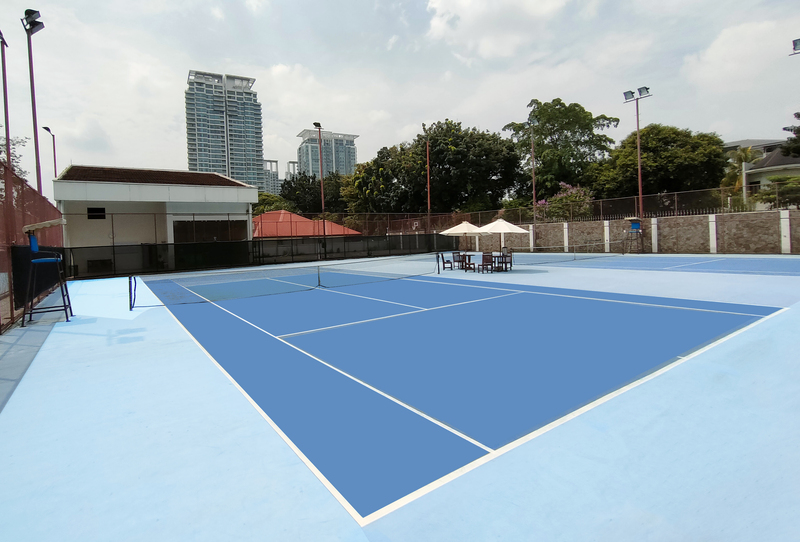 Located in Kebayoran Baru, it is a little piece of heaven to its beloved members. When your stomach starts to rumble, feast on the all-day breakfast, from fluffy pancakes to fresh bruschetta, with crispy cobb salad, or tasty pulled pork sliders. Rich cheesecake and festive cookies are served to complete the meal. All-day breakfast is served, always ready to offer egg benedict, crispy on the outside and soft on the inside french toast, and fresh homemade bagel, to name a few.
Delightful pastries are served at the restaurant area, paired with alcohols of choice, from beer to cocktails. Vegan options on the menu are available to accommodate the valued members. Crunchy grilled cheese sandwiches and buttery mac 'n cheese, among other options of Indonesian cuisine. Food starts from Rp34,000+, while beverages start from Rp19,500+, and cakes start from Rp382,000+. Every Wednesday and Friday, happy hour for drinks commences at 5pm, along with food night.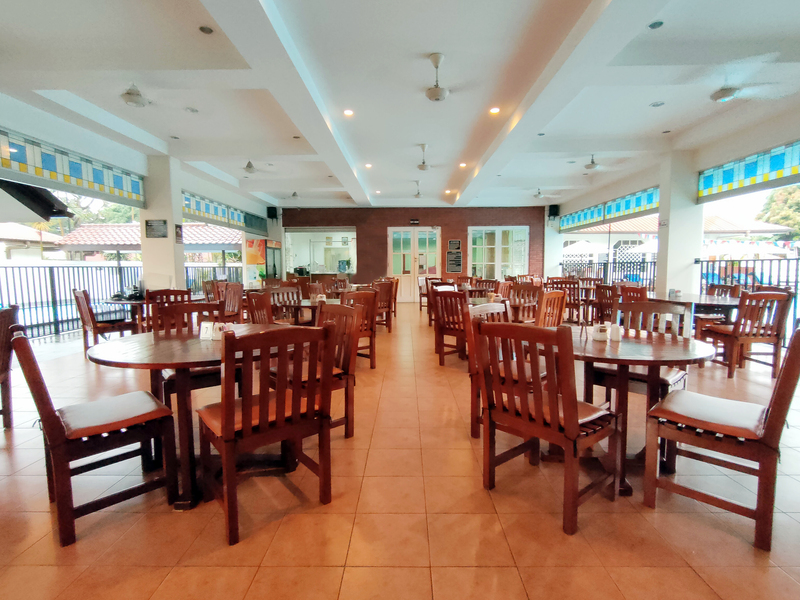 After a day of tedious work or simply to kick back and enjoy the weekend, The American Club provides the best venue for its esteemed members, an easygoing and homey atmosphere. When seated in the al-fresco dining-style restaurant, the slice of tropical heaven overlooks the swimming pools on both sides; one for the baby pool and across is the six-lane 25-metre swimming pool. Blue Marlin is the club's non-competitive swimming club, providing the opportunity for young swimmers to improve their swimming.
Zumba, body combat, Thai boxing, Tabata, core workout, and other classes such as yoga are provided with trained coaches and full gym equipment to complement your lifestyle. A gym with extensive workout equipment is located on the second floor, with a studio room and personal trainers with ready-to-tailor programs for your body needs. Three open-air, well-kept tennis courts are the first-rate delight of the club.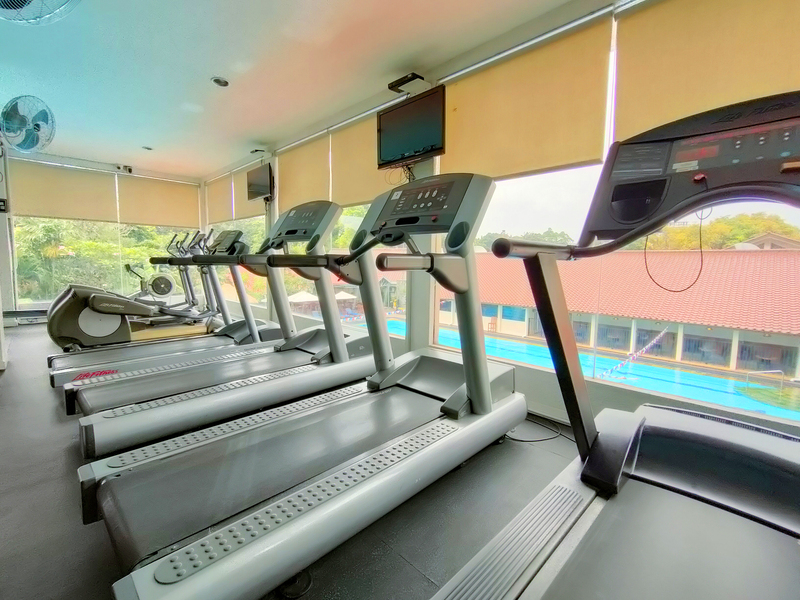 Lately, we see a more emotional approach to fitness, with more people being aware of how good exercise helps us be more attuned to what our body needs and simply how good it makes us feel about ourselves. Many individuals opt to listen to what aids their mind and body in achieving emotional and spiritual well-being.
What differentiates The American Club from a gym is how there are other occasions to be celebrated besides visiting for a workout at the end of the day. Big holidays and special events turn the space into a befitting venue, for social events such as BBQs at the weekend or private functions geared towards company meetings. The club's Pavilion and function rooms such as Jasmine Room, Sunset Lounge, The Lounge, Dining Room, and Theatre are all available to be tailor-made to fit your vision for the event.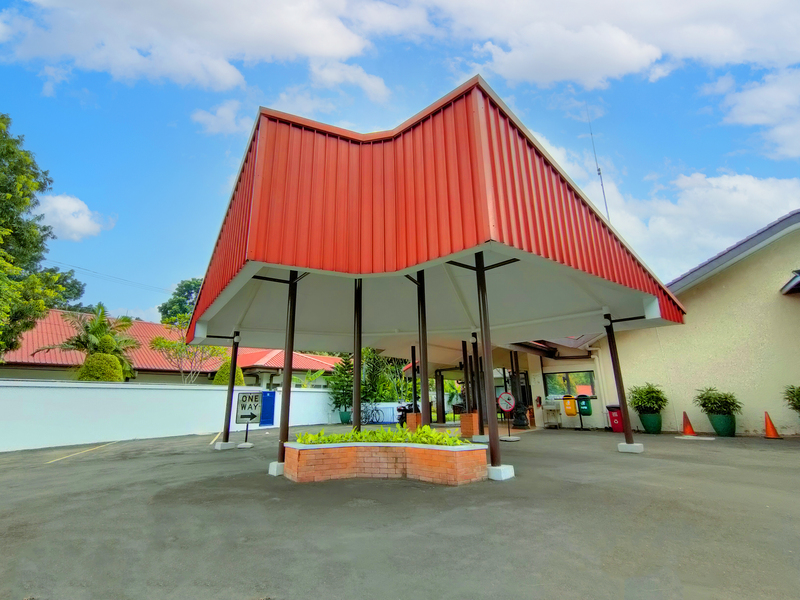 There are several annual events hosted by The American Club, one of which is Halloween, recently with the theatre being conjured into a haunted house. Birthday parties and meetings are also accommodated. Indoor and outdoor seating is offered for any occasion. The multipurpose concept makes it accessible to be a part of the members' special moments.
Memberships run for a monthly cost, which includes all the services provided and are open for any expatriates across countries, contrary to the namesake. Once potential members pass the screening process, they become a part of The American Club experience. Personalised service and unwavering dedication to customer care are all a part of the stressor escape from everyday life.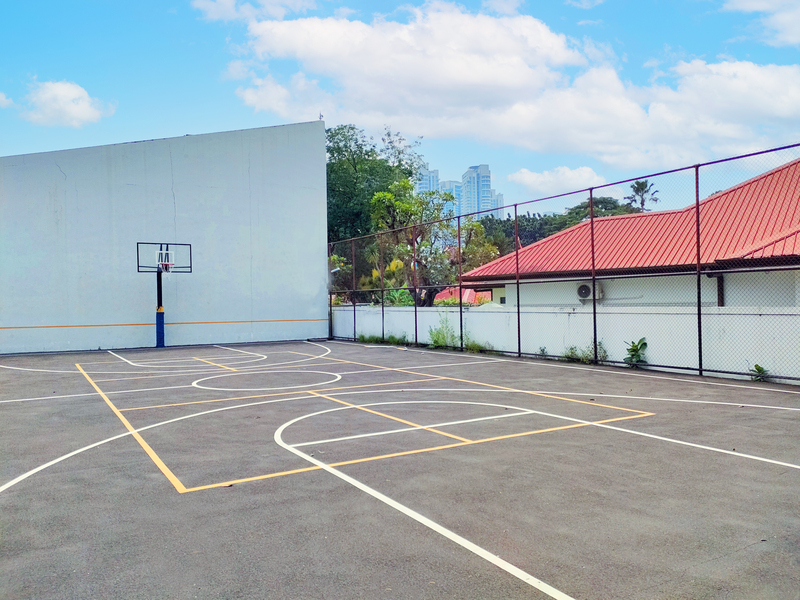 Since 1960, The American Club has been at its members' corner as the rejuvenation centre after a day's work with its enchanting oasis in the bustling city. It's almost easy to forget that just outside the canopy, lies a lively city scene. The club opens from 6am to 8pm on the weekdays and to 9pm on the weekends.
The American Club provides their members with an exclusive experience, with various spaces and activities designed for different age groups. Parents come by and will be able to have their kids watched by nannies while they exercise. The children's area is separated into the kid's room and youth room, while there is also a playground at the front by the court.
Come experience the exclusivity and warm hospitality of The American Club – here to aid your life healthier and provide the perfect environment for your children to delve into the wholesome lifestyle.
The American Club Jakarta
Jl Brawijaya IV/20 Kebayoran Baru, Jakarta Selatan 12160
Phone: +62 21 2702438
Email:

[email protected]

Open from 7 AM – 8 PM