Despite a booming middle-class and government promises to reform tedious and impenetrable red tape, many of the world's top brands struggle to set up in Indonesia or thrive once established, as seen by the shock announcement from convenience store giant 7-Eleven to withdraw from the country this month.
Research company Spire in 2016 found Indonesia is viewed as the region's largest franchise industry, with experts predicting at least 60 percent of franchise business operated in Indonesia last year with the majority of foreign franchises.
Amir Karamoy, Chairman of the National Committee for Franchising and Licenses at the Indonesian Chamber of Commerce and Industry, said regional headquarters based in Indonesia should be encouraged as it benefits the country through taxes and human resource development. But at this stage, Indonesia's complicated regulations regarding retail businesses and franchises limit foreign involvement, particularly for foreign businesses hoping to base a regional headquarters in the country.
These regulations, as well as strong competition, can spell trouble for even the biggest global brands. The recent announcement that US convenience store giant 7-Eleven will close its doors in Indonesia has prompted speculation on further reforms.
Modern Sevel Indonesia (MSI), the local arm of 7-Eleven Indonesia, opened its first store in Bulungan, South Jakarta, in 2009.
"The business model that 7-Eleven implemented made underlying products such as snacks, beverages and cigarettes popular. This had made several other mini markets struggle to compete," University of Indonesia academic and businessman Rhenald Kasali said.
The chain introduced the hang-out concept to Indonesia, which saw young people gather to spend time together and snack, which in turn disrupt traditional models where customers would purchase food and then leave.
Kasali speculated the Indonesian government does not support the business concept, which could have been a factor in MSI closing all stores by the end of June.
He said government regulations typically 'take sides' in support of older retailers.
"Sixty percent of 7-Eleven's income came from youngsters who hang out at the store. 7-Eleven suffered because of bureaucracy and regulators that don't understand the business model," Kasali added.
7-Eleven faced tough questioning from the Ministry of Trade when it first launched about the concept and whether the outlets were convenience stores or restaurants. A government regulation which prohibited the sale of alcohol at convenience stores is also believed to be a factor in the shutdown.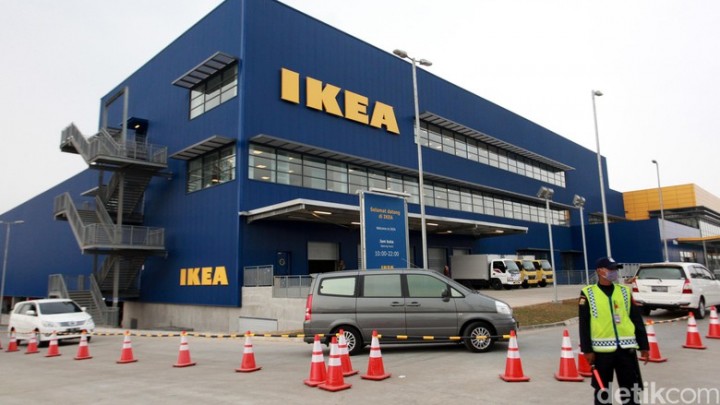 The convenience store brand is not the first international giant to struggling to do business in Indonesia. Last year Swedish furniture retailer IKEA struggled to keep its franchise in Indonesia due to copyright problems with a firm called IKEA Surabaya.
The Surabaya-based IKEA had registered the name in 2013, while the Swedish firm had registered in 2013. But Indonesian regulators defended the Surabaya business, saying the Swedish IKEA had been commercially inactive. As a result, Swedish IKEA paid a royalty to the Surabaya IKEA.
Similarly, French fashion brand Pierre Cardin sued Jakarta businessman Alexander Satyo Wibowo who had been using the name for his brand in Indonesia. Like the IKEA case, the courts sided with the local business and ruled Pierre Cardin had lost the rights to the name due to inactivity.
Although Pierre Cardin is a famous brand globally, the company registered its name in Indonesia in 2009 while Wibowo registered his brand in 1977. As a result, France's Pierre Cardin no longer open outlets in Indonesia under that name.
Image credits: Okezone Ekonomi, DetikNews