Despite all the negative news, you may have heard about partying in Jakarta and Bali, these cities are famous for their nightlife.
If you are familiar with the saying "Don't spend too many days in the club," – a phrase most often directed towards certain venues in Jakarta – you'll understand why.
From low-end to high-end clubs and pubs, afterhours venues in Jakarta and Bali have always been some of foreigners' must-try experiences when visiting. Here are eight nightclubs and pubs you'll want to check out if your mission is to party in Jakarta or Bali.
1. Colosseum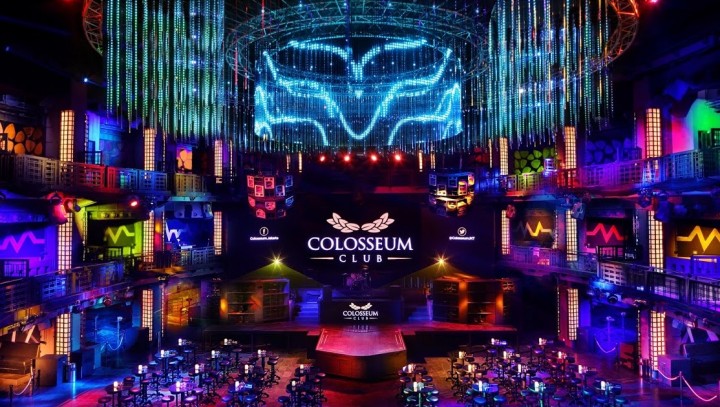 Colosseum is currently the biggest nightclub in Indonesia. It was built in November of 2013 and the club got its fame from building the city's most popular one-stop adult entertainment hotel known as Alexis in a different location.
The interior of the club is meant to resemble the Roman Colosseum and it can fit more than 2,500 people comfortably. The best thing about this nightclub is its lighting, which was constructed by the best lighting designers in Ibiza. The multi-layered, giant chandelier of lights can move up and down above the audience, and is often used during DJ and electro music performances.
Colosseum often invites international singers such as Shane Filan and various other DJs to perform. It is located on Kunir Road, approximately 350 metres from Kota Tua in Jakarta. The price for one table is around Rp.2 million (US$150).
2. Domain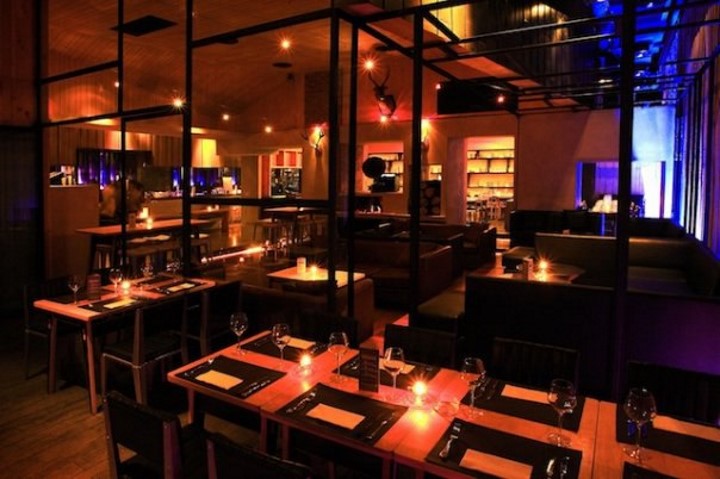 Domain is one of the most popular spots to hang out at during a night on the town in the capital. It is located in Senayan City Mall, South Jakarta. Similar to Colosseum, Domain has also hosted popular DJs from around the world such as Steve Aoki, DJ Yasmin and more.
In Domain, you can enjoy a bunch of different music genres, including EDM, house music, R&B, hip hop and dubstep. The place's interior is quite small compared to the other nightclubs in Jakarta. That said, Domain still looks elite and prestigious to many due to its formal dress code.
You may open a table starting from Rp.1.5 million (US$112), which is only slightly more affordable than Colosseum. On the weekends, this place should be brimming with high society.
3. Jenja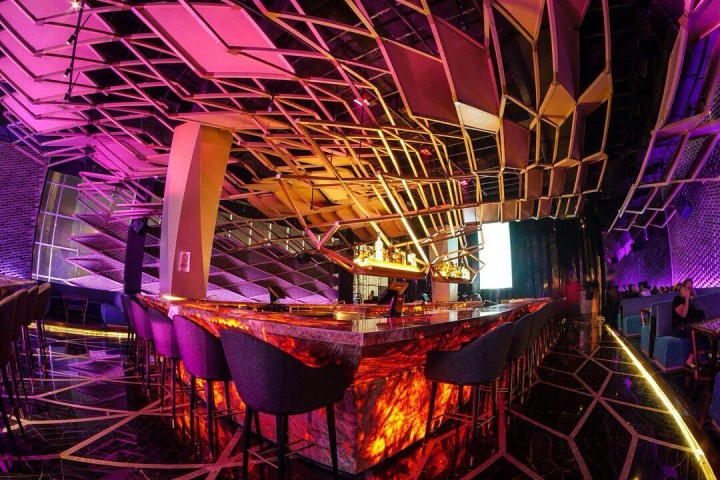 Jenja, which was recently built in 2016, is one of the newest nightclubs in Jakarta. Originally, it was set up in Bali and mentioned several times by the media as the best nightclub on the island.
For music, Jenja offers a range of music that is usually only found in Berlin nightclubs. Instead of playing EDM, R&B and house, Jenja chooses to offer more colourful parties with electro and electro-house.
This nightclub is not located near any other club of its kind. You can find Jenja in Cilandak Town Square, an area that is also packed with expats and affluent locals. The price for a table is around Rp.1.5 million (US$112).
4. Dragonfly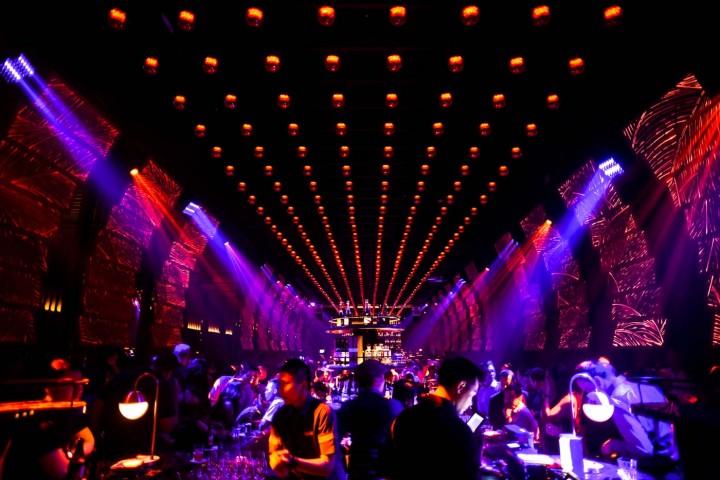 Compared to other nightclubs on this list, Dragonfly is one of the oldest. It was first built in 2002 but then renovated in September of 2015. Now, Dragonfly is able to fit more than 1,000 people at capacity.
Since its renovation, Dragonfly has hosted numerous international DJs such as Axwell, David Guetta, Martin Solveig and more. Dragonfly was also mentioned as one of the top pick-up bars in Jakarta.
Like many other Jakarta nightclubs, Dragonfly can be found on Gatot Subroto in South Jakarta. On the weekends, Dragonfly is mostly filled with expats. You can expect prices of Rp.80,000 to Rp.100,000 (US$6 to US$8) per drink.
5. Immigrant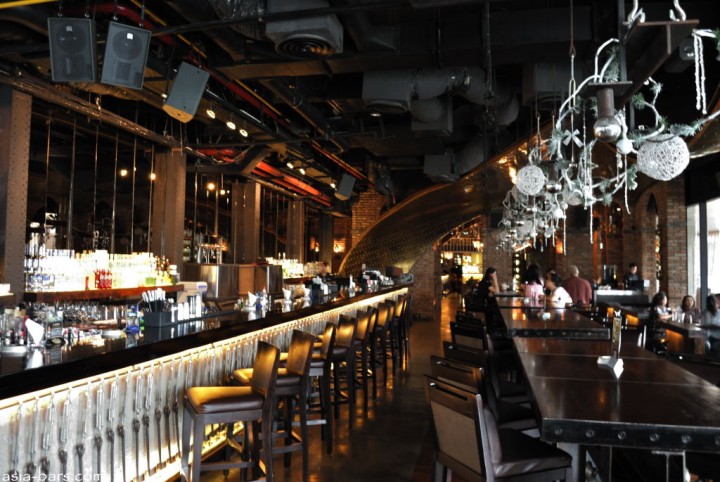 Immigrant is located on the sixth floor of Plaza Indonesia Mall in Central Jakarta. It is still considered one of the most happening nightclubs in Jakarta, despite having already been around for more than five years.
Stepping into this nightclub, you will be surprised by its elite and stylish interior. You can also enjoy Jakarta's night view with a variety of good cocktails to choose from.
Immigrant is famous for its exclusivity and most of the customers are foreigners and celebrities. The DJs at Immigrant often plays 80s and 90s hit songs when they don't play electro-house music. The price for a table is approximately Rp.3.5 million (US$263).
6. Potato Head, Seminyak
Moving on to Bali, Potato Head is a must-try beach club that should not be missed by travellers. It is located on Petitenget Road in Seminyak and serves western and Asian food during the day.
Subjectively speaking, some foreigners say Potato Head has the best cocktails compared to other places in Bali. The price per drink varies, with one of the most expensive being Rp.700,000 (US$52), so be sure you size up the menu accordingly before ordering.
7. Sky Garden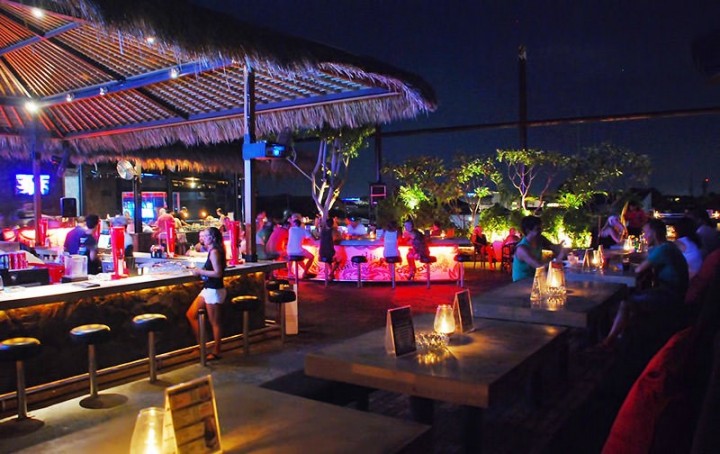 If you are traveling in Kuta's Legian area in Bali, you might want to visit Sky Garden. Sky Garden is a complex that comprises eight pubs and bars. The venues include Rooftop Garden Lounge, Travelers International VIP Lounge, Pride Club, Sky Dome, Geisha Room, Sky 90, Kronic and more.
Sky Garden has a fairly relaxed dress code and its prices are not as high as other exclusive nightclubs you can find in Jakarta. It is also cheaper when it comes to alcohol, with prices starting from Rp.50,000 (US$3.76) per drink.
8. Ku De Ta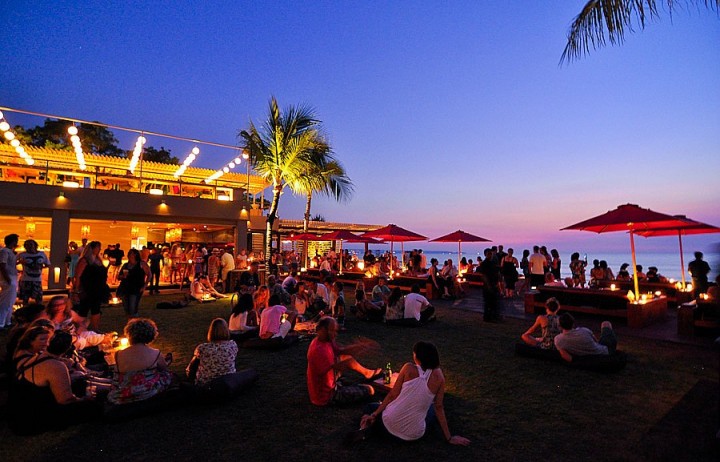 For more upscale dinner and nightclub experiences in Bali, you can try Ku De Ta. It is located on Kayu Aya Road in Seminyak. At Ku De Ta, you can enjoy the beach while relaxing under a large parasol with great music.
Aside from a great atmosphere, Ku De Ta also has its own international in-house DJ team which partners up with English-language radio KDT Radio. Hence, the music there is guaranteed to always be fresh and satisfying.
Food prices at Ku De Ta start at Rp.90,000 (US$6,77), while alcoholic beverages start from Rp.115,000 (US$8.65).
Image credits: Callin Fortis, Colosseum Jakarta, Zomato, Jakarta100bars, LEDscontrol, Asia Bars, Asia Bars, Bali Indonesia, TheBaliBible