Behind Jakarta's chaotic exterior sits an alternate world that might just get you to fall in love with the capital all over again this holiday season. Caranissa Djatmiko muses on the idea of an urban holiday for expats in Jakarta.
Most locals tend to stress out when they think about Jakarta for the holidays. They would rather have the perfect beach getaway to Bali or Lombok instead. Indeed, the city is inseparable from its mind-boggling political drama and crazy traffic, which ultimately makes it a less than ideal place for a vacation. But for some – myself included – staying in Jakarta this holiday season can actually be exciting. Here's how you can treat yourself to an urban holiday in the Big Durian.
There is something about megamalls. Just embrace them.
They are not just malls, but they are called 'megamalls' and Jakarta has about 170 of them. Jakarta's megamalls have all kinds of facilities including cinemas, supermarkets, karaoke parlours, restaurants, gyms, art galleries and nightclubs. So why are people in Indonesia so enamoured with malls while their western counterparts usually wouldn't be caught dead in the food court on Christmas holiday?
In a recent article, The Guardian journalist Kate Lamb wrote that megamalls have become the 'pseudo public spaces' for locals in Jakarta. This means that people go not only to shop and splurge, but also to spend some quality time with their families and friends, catch up on gossip and escape from hectic daily routines.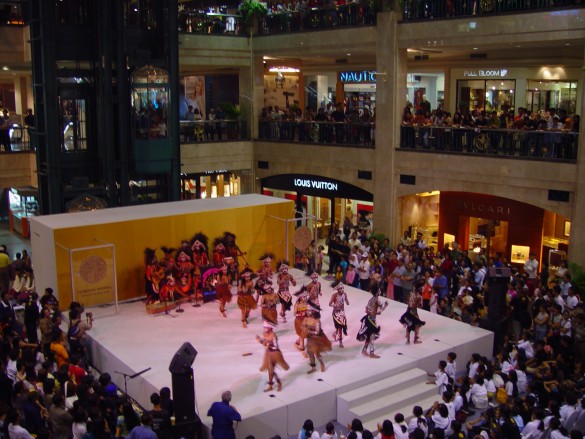 Admittedly, each mall works its own charm to lure customers. Grand Indonesia, for example, attracts visitors with its massive movie screen, while BSD City's Aeon Mall impresses with its unique Japanese concept. Others also have their own theatres (Ciputra Artpreneur at Lotte Shopping Avenue) and exhibition hall (The Kasablanka Hall at Kota Kasablanka), where interesting events often take place.
Many people, however, admit that malls are the only available places for them to spend leisure time in Jakarta, while they also significantly contribute to locals' so-called 'consumer culture'. The lack of alternative entertainment venues in the city has in turn concerned those who wish to have a more financially-friendly vacation experience. But with the holidays already upon us, plenty of Jakartans will be taking to the malls. It's more than just retail therapy, after all, it's a place to spend quality time and get some good people-watching in.
A burgeoning arts and culture scene
Arts and culture have indeed become an integral part of Jakarta's urban lifestyle. From the city's most prominent cultural centre Taman Ismail Marzuki to the multifunctional art gallery/café Dia.Lo.Gue in Kemang, we are certainly learning that the city's existing – albeit quite limited – creative hubs are becoming more active.
One of Jakarta's iconic cultural spaces Komunitas Salihara, for example, recently wrapped up its biggest event of the year, Salihara International Performing Arts Festival, or better known as SIP Fest. For around one month, the festival held a series of theatre, dance and other art performances led by 14 local and international art communities in a bid to foster the nation's art scene. Speaking to Indonesia Expat, Salihara's Programme Director Nirwan Dewanto explained why it is important for the archipelago to have more spaces for artistic and cultural events.
"Art spaces like Salihara are the centre of creative arts in Indonesia […] but it is not just a centre, it must be proactive in drawing creativity while providing initial support for production funding. The more art spaces [built] the better – every space develops its own criteria to foster local arts," the programme director said, adding that spaces like Salihara usually have great holiday events planned for urbanites.
Jakarta also prides itself on a number of museums. One of the most popular ones is the National Museum that has been around since 1868 (formerly known as Gedung Gajah or the Elephant Building). The museum has collected a staggering 66,500 artefacts in total from all over Asia.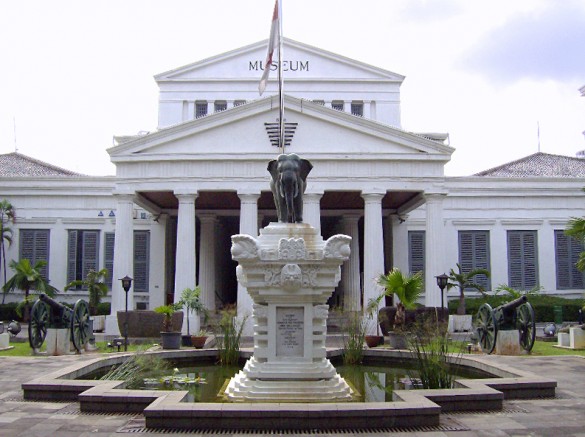 Other top museums include Museum Fatahillah, or the Jakarta History Museum, and the Museum of Fine Arts and Ceramics, both of which are located in Old Town (Kota Tua). So for those who feel like channelling their creative spirit this holiday season, it's worthwhile to check out these cultural sites.
Street food galore
Jakarta has been known to produce some of the most interesting creations when it comes to street food. Some of us might still remember when Roti Bakar Eddy opened and everyone instantly rushed there to try the assortment of toast. Another top street food fusion is Kue Cubit (pinch cake), which recently gained popularity after flavours like green tea and red velvet were added to the traditional meal. And of course, there is martabak, the pancake that has been causing quite a competition among street food vendors across the city.
Street food in Jakarta has won the hearts of locals and is often missed by those who are away from the city. A recent graduate who returned to Jakarta admits that martabak was the thing she yearned for the most while studying abroad.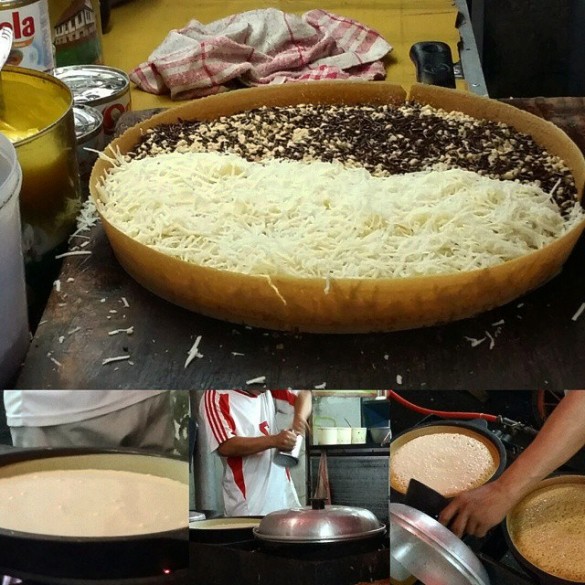 "Usually, I celebrate my arrival in Jakarta by getting martabak as soon as I land. As you know, martabak vendors are open until late […] There was even one time when I ate the entire box of martabak in one night once I got back," said Nabila Ramadhyan.
But discovering street food in Jakarta is not just about the food itself. It is also a great way to learn about the diversity of its people and culture. The food selections you find in mobile carts along the streets of Jakarta in fact present a distinct combination of Chinese, Betawi and European influences that reflect the city's rich history.
The city that might surprise you
Admit it. If you've lived in Jakarta for more than a week, you have likely used every offensive word you can think of as you cope with traffic. Some of us even vow to move out of the city the minute we find a more habitable place to live in. But even with this in mind, it appears to be a love-hate relationship, as more people flock to the capital each year.
In 2014, the United Nations announced that 54 percent of the world population inhabited urban areas. That figure will increase to 66 percent by 2050. The report suggested that by 2030 there will be 41 megacities across the planet.
UK author Leo Hollis wrote the book Cities Are Good For You, where he reveals how the way cities work has been misunderstood for too long. Rather than focusing on the problems commonly found in a metropolis like Jakarta, he chooses instead to celebrate the spirit of it.
He reminds readers about the upside of contemporary cities and how living there can encourage residents to be creative, intelligent and happy.
So if you are stuck in big, bad 'JakTown' this holiday season, do trust that the city might still surprise you. But only if you give it a chance. As famous urbanist Jane Jacobs once said, "By its nature, the metropolis provides what otherwise could be given only by travelling; namely, the strange."