On Friday, December 2, thousands of Indonesian workers will take to the streets and hold a national protest against the city's minimum wage policy as recently imposed by the Jakarta government.
The Confederation of Indonesian Workers' Union (KSPI) announced last November 21 that several of them will be joining to demand the revocation of Government Regulation No. 78 of 2015 on wages and a 15 to 20 percent increase in minimum wages. KSPI chairman Said Iqbal explained that the capital's minimum wage that will be at Rp 3.3 million (US$246.82) next year is merely equal to this year's minimum wage in a 'small city.'
This isn't the first time that the workers' pay has been a controversial issue. Similar protests have been carried out by workers across Indonesia over and over again, demanding higher salaries in line with the ever-increasing living costs in the archipelago.
KSPI is likewise set to join the widespread Anti-Ahok rally that will take place on the same date. Millions of protesters are expected to participate and call for the prosecution of Jakarta Governor Basuki 'Ahok' Tjahaja Purnama who allegedly made blasphemous comments on the Koran in one of his campaign speeches. The most recent demonstration was on November 4 that started out peacefully but ended in riots and vandalism when radicals became violent after nightfall.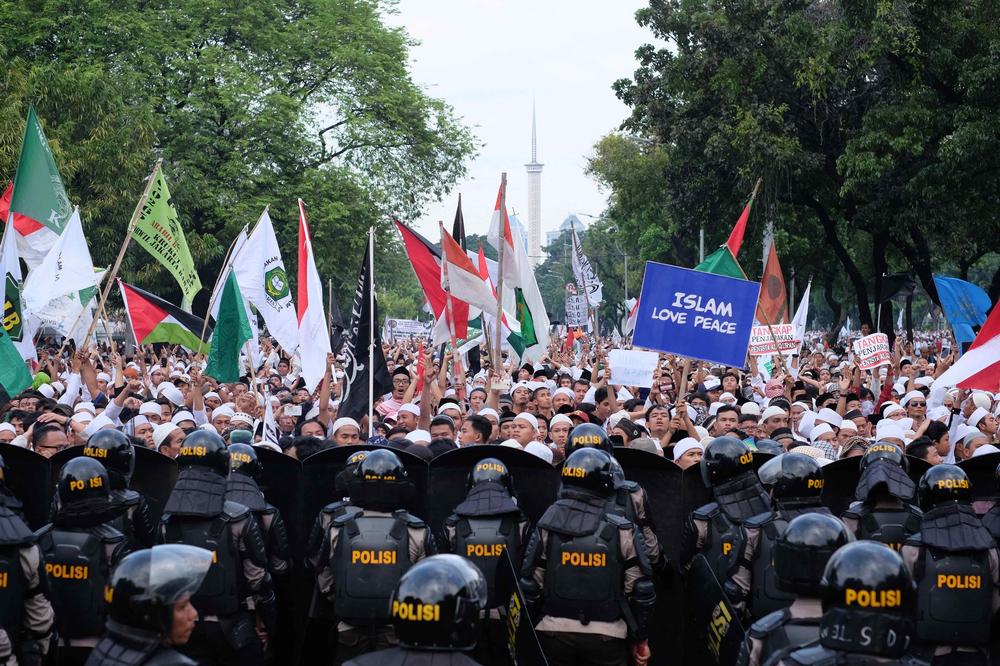 Aiming for a second term of office in next year's gubernatorial election, Ahok drew a lot of flak when he quoted a verse from the Islamic holy book in his speech during a campaign in Pramuka Island, Kepulauan Seribu. He allegedly violated the Criminal Code Procedure's Article 156 on blasphemy and Electronic Information Law's Article 28 on cyber harassment.
Out of concern that the upcoming protest will also turn out violent, the National Police has banned the use of main roads for the December 2 rally to ensure public order. While they have given the go-signal for the rally after meeting with some of the members of its participating groups, they have agreed to be on guard during the entire event.
The organizers of the rally, the National Movement to Save the Indonesian Ulema Council's Edicts, promised that they will ensure that the protest will remain peaceful. President Jokowi told reporters that he considers the rally to be more of a mass prayer rather than a demonstration.
Protesters will be participating in a series of prayers starting at 8a.m. until noon, and the demonstration will end after the Friday prayers where participants will start to disperse.
The National Police initially suggested that the Friday prayers will be held at the Istiqlal Grand Mosque. Due to the huge number of expected participants however, it was agreed that the rally be moved from the streets to the National Monument (Monas) instead.
Image credits: Cryptome , Vice