According to the Youth and Sports Affairs Minister Imam Nahrawi, Indonesian athletes will begin intense training this January 2017 but not in preparation for the SEA games but for the 2018 Asian Games and 2020 Olympic Games in Tokyo, Japan.
Since the country is set to host the 2018 Asian Games in Jakarta and Palembang in South Sumatra, the government has not put the 2017 Southeast Asian (SEA) Games on its top-four priority list for the year. Instead, it will focus on hosting and excelling in the upcoming multi-sport event.
The Youth and Sports Ministry is also preparing for the Asian Paralympic Games, setting up the Olympic Center and the ongoing work of the Gold for Indonesia elite program.
In a press conference, Nahrawi told reporters, "We haven't set a medal target for the 2017 SEA Games. That's simply because the government's focus for the coming years is the Asian Games."
The country is only sending 250 of its athletes to this year's SEA Games – half the number of its sports contingent in 2015 where they sent 500 athletes. They will also only be participating in sports that they are good at. Those who will be sent to Malaysia are the ones who are expected to do well in their respective fields.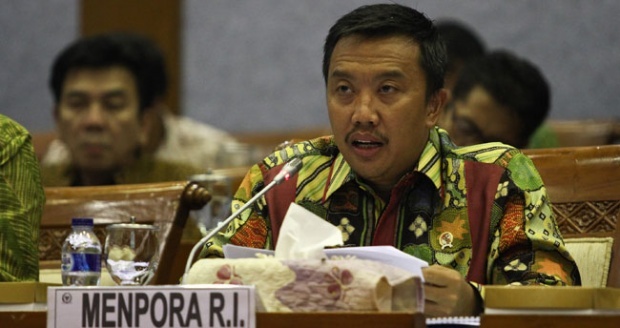 Nahrawi said that the 29th SEA Games will serve as a stepping stone for the Indonesian team especially on priority sports where they could potentially win medals. He also hoped that the public will not put so much pressure on the athletes by demanding excellent performances since they are more focused for next year's Asian Games.This is the country's second time to host the Asian Games after 1962 in Jakarta.
However, even if they did not set any target, Nahrawi will give bonuses to those athletes who will bring home medals from the SEA Games.
During the last SEA Games in 2015, Indonesia was able to bag a total of 47 gold medals and placed fifth overall. Malaysia was fourth, Vietnam came in third, Singapore placed second and Thailand was the champion.
The 29th SEA Games will be held in Kuala Lumpur, Malaysia, from August 19 to August 31, 2017.