On Wednesday, January 18, the Energy and Mineral Resources Ministry issued new decree basing new oil and gas contracts on the gross split scheme, instead of the cost recovery scheme. The state will no longer allocate a budget for contractors to look for oil.
Ignasius Jonan, Indonesia's Energy and Mineral Resources minister, explained that the new ruling, which was made effective  on January 16, will mean recoverable costs no longer will be taken from the government's state budget. Operational costs to cover exploration and exploitation of oil and gas in the archipelago will now be the contractor's financial obligation.
The energy ministry's Regulation No. 38/2015 stipulates the three types of cooperation contracts, which are Sliding Scale Production Sharing Contract (Sliding Scale PSC), Production Sharing Contract (PSC) and Gross Split Sliding Scale Production Sharing Contract (Gross Split Sliding Scale PSC).
The base split for oil production will be 57 percent for the state and the rest will go to the contractors; for gas output, 52 percent will go to the state.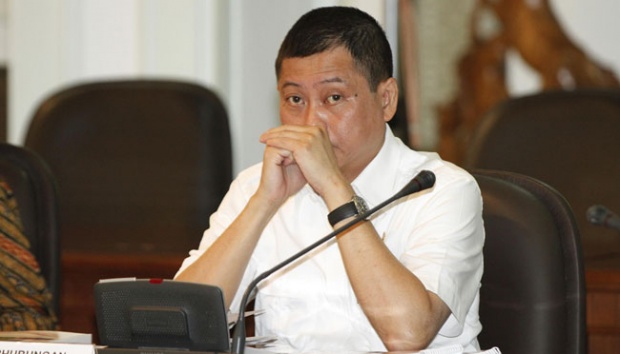 The contractor's and government's revenue shares are split after recoverable costs are subtracted under the existing profit sharing system.
The past year saw the actual cost recovery reach USD$11.4 billion, which was higher than the set budget of US$8.4 billion. Oil and gas companies claim to be focusing on achieving cost-effectiveness and simplifying operational processes as much as possible.
The Special Task Force for Upstream Oil and Gas (SKK Migas) used to take much time to authorize development plans, as the regulator needs to check on the costs structure and plan beforehand. The public has grown critical of the energy minister, with critics asserting that some costs should not be recovered through the existing scheme.
The energy minister stressed that the gross split scheme will encourage an accelerated investment planning approval, as the government will no longer need to check project cost structures.
The gross split sliding scale, Jonan added, will motivate investors to increase their investments when oil prices increase and vice versa.
The gross split scheme has been implemented on the Pertamina Hulu Energy-operated ONWJ block's contract extension, which was signed on January 18.
According to Deputy Minister Arcandra Tahar of the Energy and Mineral Resources Ministry, the gross split scheme has now been applied on ten oil and gas contracts.
As part of our policy to improve our editorial and better serve the public, Indonesia Expat welcomes stakeholders in the oil and gas industry to leave comments on this article to politely clarify facts or add details that we may have missed in this story. We will transparently update the article according to input from identified experts.
Image credits: EnergyRecovery, Tempo