Jakarta Intercultural School (JIS) and PT Bina Karya (Persero) have signed a memorandum of understanding (MoU) aimed at providing international-standard education in Indonesia's New Capital City of Nusantara (IKN).
Formalised by JIS Board of Trustees Chairman Phil Rickard and Bina Karya Director Boyke Prasetyanto, the partnership marks a significant milestone in providing access to high-quality education in the region. The signing ceremony took place on 11th July 2023 at JIS's Cilandak campus in South Jakarta and was attended by representatives from both stakeholders.
Rickard remarked on the strong ties between JIS and Indonesia, which span over 70 years and emphasised the school's commitment to continuing its mission of promoting equal access to high-quality education.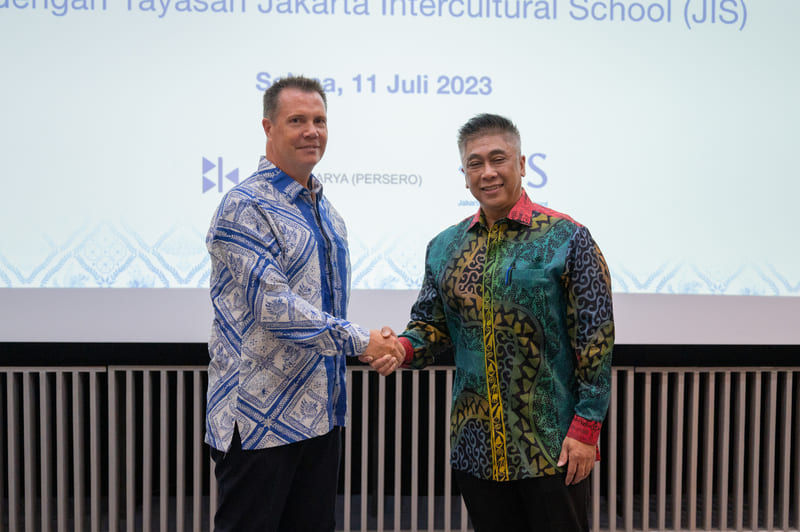 "By working together with Bina Karya, we can provide a supportive, nurturing learning environment in IKN that meets global standards. Our partnership will prepare students for success in an increasingly interconnected world," he said. "We also want local and international companies and foreign governments to know that when they [move] to IKN, JIS will have a first-class school ready for their children."
Similarly, Boyke expressed enthusiasm for the journey ahead, noting that the collaboration will help the government's goal of boosting the quality of education both in East Kalimantan and across the archipelago.
"We hope to upgrade existing state schools in the surrounding area of IKN, and we hope JIS can be part of these efforts by sharing its international approach to teaching and learning," Boyke said.
"JIS also has the support of embassies from countries such as the United States, Australia, and the United Kingdom. This assurance provides expatriates with the peace of mind that their children will have access to a globally-recognised education."
Bina Karya is a state-owned consulting and management company focused on infrastructure development, while JIS is a renowned pioneer in international education in Indonesia.
The MoU between JIS and Bina Karya signifies the beginning of a new chapter in educational excellence in Indonesia. By combining their respective strengths, they are poised to innovate education across the country, providing both Indonesian and expatriate students with the tools and knowledge necessary to succeed in an increasingly competitive global landscape.