The Jakarta Provincial Government predicts that the city's MRT project will end up raising property taxes by up to 30 percent in the areas where the train will operate. Edi Sumantri, head of the Regional Tax and Retribution Agency of DKI Jakarta, said that his agency has calculated the rising value of these taxes, particularly for land near first corridor in the initial phase of the megaproject.
"The land and building taxes of business districts around Lebak Bulus-Bunderan Hotel Indonesia will be automatically adjusted when the Jakarta's MRT starts operating. The amount varies, ranging from 15 percent to 30 percent," he explained as quoted by Bisnis Indonesia.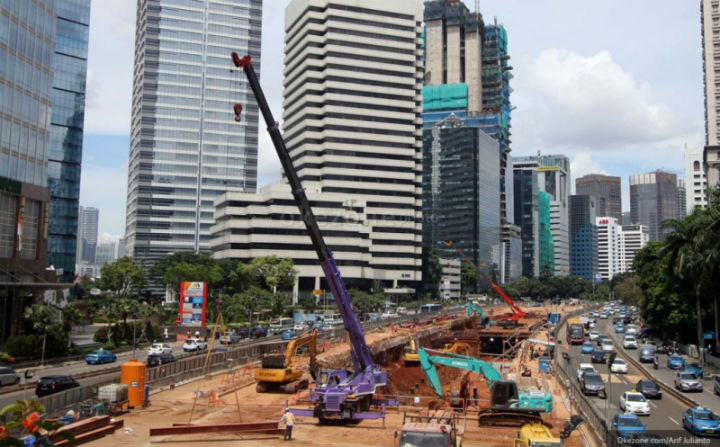 He also stated that the development of the MRT will have positive impacts on the economy, especially in the property sector. Jakarta's MRT will increase market prices for property around it, said Sumantri.
He added that the change of land and building taxes around MRT corridors will serve as the standard to establish DKI Jakarta's Medium Term Development Plan for the five years ahead. The calculation of land and building taxes is based on several factors, including market demand, fees for acquisition and the bidding process by real estate agents.
That said, Sumantri also stated that the adjustment of land and building taxes will be applied to commercial and business areas but not residential zones.
"These include commercial zones that will be passed by Jakarta's MRT, such as Blok M, Karet, Setiabudi, Bunderan HI and parts of Medan Merdeka," explained Sumantri. "The change will be determined right after Jakarta MRT starts operating."
Ignasius Untung, Country Director of popular property portal Rumah123.com, thinks that the rise of land and building taxes will also lead to a rise in property prices. According to him, this is a positive sign for the market. He added that a rise in land and building taxes would not weaken the sales of private residences, as the majority of Jakarta people still prefer easy access to transportation. Untung said locals would prefer to have pricey houses rather than waste their time in heavy traffic jams every day.
"The fact that apartment prices in Jakarta are still high is caused by the way society thinks. They have learned that even if they have a big and nice house, but their access to various places is consuming too much time, they would prefer to have a house in the middle of the city," he said as quoted by Okezone.Okezone.
However, Senior Director of Ciputra Group Agussurja Widjaja is hoping for no extreme hike in land and building taxes. It would be bad if the uptick caused inflation, said Widjaja. If that happens, it would have a negative effect on the capital's economic growth.
While the prediction causes concern for many Jakarta residents, expats too will be affected. A recently enforced Ministry of Finance Regulation already forces expats to think twice before making an offer on the property market.
Foreigners are not allowed to have freehold ownership of any kind of property in Indonesia. Instead they can get the right to build upon and the right to use land in the archipelago.
If what Untung says is true about residential property prices increasing as a result of higher taxes on commercial property, it would become even more difficult for expats to afford apartments in Jakarta.
Image credits: Okezone, Berita Daerah