For foreign investors looking to capitalise on Indonesia's future, here are some things to think about before jumping into the archipelago with both feet.
If you're a foreigner sizing up the investment potential of young businesses in Indonesia, it would be naive to think that there are any safe plays, guarantees, or easy wins. If you're looking for certainty in Southeast Asia, your best bet is to stay in Singapore where the political climate has a stable track record and the regulations are more efficient.
But if you're looking toward the future and prefer the road less travelled, there are certain things you'll need to familiarise yourself with before jumping into Indonesia's business world with both feet.
In Singapore, it takes about one to two days to incorporate a new business entity. According to Hawksford Singapore, one of the nation's leading business portals, this brief timeframe applies to most cases, provided that the entrepreneur has the necessary documents, a company name, director and shareholder details, along with a registered address in the country, and a couple of other easy-to-come-by verifiers.
In contrast, until recently it took around 53 days to start up a business on paper in Indonesia, according to recent data from the World Bank. A local market entry service for foreigners called Indosight highlights some of the pain points associated with starting a business in Indonesia, which included processing a PT-registered letter with the local government and a 21-day waiting period to get things squared away with the Ministry of Law and Human Rights. Foreigners looking to set up shop in Indonesia must also become well-versed with the country's Negative Investments List.
Indonesia's Negative Investments List specifies sectors of the local economy in which foreign investment is limited or even blocked completely. It imposes seemingly arbitrary ownership limits and caps across a variety of industries. These limitations range between zero and 95 percent ownership allowance. The list is broad, but some of its sectors include marine affairs and fishery, public works, transportation, energy and mineral resources, healthcare, financial, communication and informatics, tourism and others.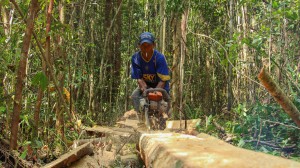 In May, Andrew White, managing director of the American Chamber of Commerce in Indonesia ran an opinion piece in the Jakarta Globe, which explained that the list was first issued in 1998 and is supposed to be revised every three years, although the government has not kept to the schedule as promised.
White believes the limitations imposed by the list are arbitrary. He claims that its red tape serves as both a stumbling block and a source of confusion to investors, as most companies, venture capitalists, and private equity firms are looking for long-term certainty, and an investment permissions list that is subject to change every three years can only create uncertainty. "The investment limitations in oil and gas are particularly ill-timed given Indonesia's desperate need to spur production and reduce its reliance on imported fuel," says White.
In September, Indonesia's Ministry of Administrative and Bureaucratic Reform announced that registering a company in the archipelago just became easier with a single online submission form that offered a one-stop-service and aggregated processes from several different ministries. In theory, these one-stop-services cut the amount of time down from 53 days to a mere six days.
But some folks still remain sceptical. "The idea is always good but the execution is always determined by action plans they have in place and what sort of concrete steps they will do," Euben Paracuelles, a Singapore-based economist at Nomura Holdings told Bloomberg about the one-stop-service. Paracuelles believes one-stop permitting would require "very strong coordination" between the ministries and the investment board, which Indonesia simply doesn't have yet.
The plan signalled the first effort by President Joko Widodo, aka Jokowi, to tackle the red tape responsible for the World Bank naming Indonesia as one of the hardest economies in which to start a company, according to Bloomberg. In hopes that Jokowi will replicate his policies as governor in throwing out unnecessary bureaucracy, digitizing tax collection, and revving up infrastructure efforts in Indonesia, investors have gone ahead and grabbed nearly US$4 billion worth of Indonesian stocks this year.
However, with regard to foreign investment, much scepticism remains. Foreign investors need dozens of permits from different departments, including the Indonesia Investments Coordination Board for approval to start operating. They also have to go to various ministries for land use permits, import duties, and exports. Companies that want to come to Indonesia to look for oil need 289 permits.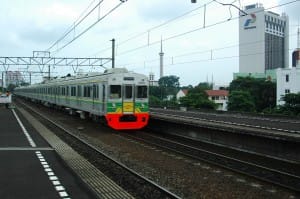 Indonesia also clocks in among the lowest in terms of its ability to enforce contracts. This is important for investors to think about, as each potential funder is going to have a different risk tolerance when it comes to hiring employees and dishing out salaries. If you're the kind of investor that needs to know your employees are legally bound to your company for a predetermined period of time, you may want to rethink setting up shop in Indonesia for now.
Many foreign investors find that the best way to cope with all of the archipelago's red tape is to simply incorporate in Singapore or choose companies that are Singapore-registered but which are allowed to operate in Indonesia.
According to International Enterprise Singapore, the government agency responsible for driving the nation's external economy, bilateral trade between Indonesia and Singapore has remained warm throughout the years. Singapore has been one of the top three foreign investors in Indonesia for the past few years, while the archipelago is the second largest trading partner for Singapore in ASEAN.
As Indonesia continues to attract interest from foreign investors, Singaporean companies are in a unique position to tap into sectors such as infrastructure, utilities, consumer goods and services.