Why is it that writers come to Bali to pen a novel, a poem or a memoir?
I simply don't know, is the answer for me, but somehow I find myself returning ever more frequently to this paradise to put pen to paper. Is it something in the air? The soothing trade winds? The scenery? Or is it the wonderful nature of the people who provide the inspiration? Each author has his or her own reasons, but whatever they are, Bali has been the setting and the venue for some remarkable books down the years.
Apart from some of the stunning local literature and Eisman's insightful Bali Sekala & Niskala, books from some of the expats that have settled here, have told their stories well. William Ingram's A Little Bit One O' Clock is a classic view of living with a Balinese family and is a must for anyone settling here.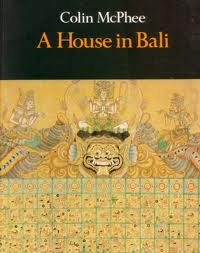 Who can forget Colin McPhee's classic, A House In Bali; the Canadian musician who introduced the magic of gamelan to the West in the 30s. Or indeed Louise G. Kote's Our Hotel in Bali, written in 1936 when Kuta was but a poor fishing village.
The trend has never stopped when one thinks of Janet De Neefe's Fragrant Rice, a tale of passion, marriage and food published in 2003 and a wonderful follow up to her Stern Men from 2000.
Bali has lured writers, painters and indeed all associated with the arts to its shores like a siren calling from the sea. However, not all methinks should be chaired around the island shoulder high.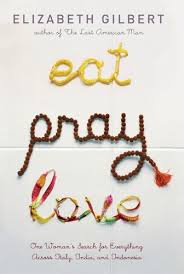 For my money, Elizabeth Gilbert's Eat, Pray, Love went a long way towards ruining Bali's reputation. This trite novel of one privileged woman's quest for self-discovery, while at the same time romanticizing poverty and oohing and aahing over the locals, was quite frankly embarrassing.
There are now scores of women from the West who flock to Bali to emulate Gilbert's so called "enlightenment", with their expressions serene, their caftans expensive and their luggage Louis Vuitton. Some of these devotees are themselves embarking on a tome or two, cataloguing their mystic experiences.
Bali surely does not exist solely so the rest of us can seek pleasure and find our true deep selves?
Perhaps a better title should have been Eat, Pray, Leave!
It is the pioneering writers like De Neefe whom I admire the most. Apart from being a whizz in the kitchen, raising four children, running two restaurants with her husband Ketut and crashing out the odd novel, she manages to dream up an event like the Bali Writers Festival(in conjunction with Heather Curnow). This forum is a testament to the lure of Bali and inspiration for would-be novelists from around the globe. If this is the sort of writer that Bali produces, it is certainly her whom I wish most to emulate!
This brings me full circle to the beginning of this piece, about what it is that attracts writers to this Island.
(And now for a little shameless self -promotion.)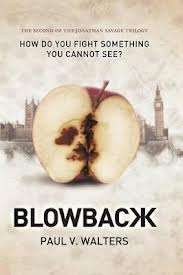 In 2010 I was fortunate to have the opportunity to spend four months on Bali while my wife fulfilled a teaching contract at IALF. I had had an idea for a book and, with nothing to occupy myself, I decided to finally 'have a go'.
Thirty- nine days later Final Diagnosis was written!
How could this be? Where did the daily inspiration come from?  I still ask myself that question as at the time the words poured from me like water from a gushing tap.
The two follow up novels, Blowback and Counterpoint have needed a touch of Bali when they faltered and stumbled in other climes.
So in essence I am not sure what it is. But whatever it is, I will keep coming back for more!
The views expressed are those solely of the author.