Bali's enchanting landscapes and vibrant culture have long attracted a diverse community of digital nomads, entrepreneurs, and remote workers seeking an ideal fusion of work and leisure.
From Ubud to Uluwatu and everything in between, a burgeoning cafe culture has emerged, offering a plethora of enticing venues where one can seamlessly blend productivity with the island's laid-back charm. 
We unveil the top 10 cafes in various areas of Bali, each uniquely suited for remote work, ensuring that you can savour both the flavours of your morning brew and the tranquillity of Bali's captivating surroundings.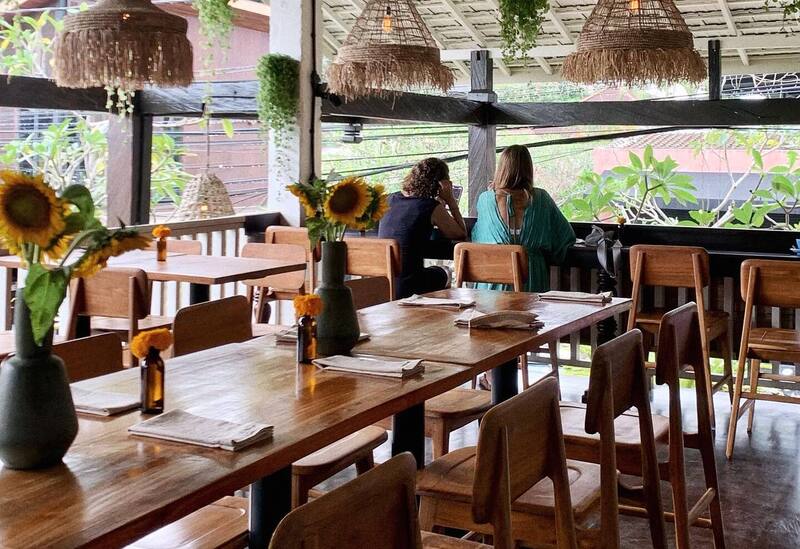 Watercress Ubud
Situated less than a kilometre from Ubud Market, Watercress Cafe strategically excels in location, providing an ideal spot for digital nomads seeking a brief retreat after a bout of shopping. The cafe's excellence has garnered recognition from esteemed media outlets worldwide, including features in The New York Times and Conde Nast Traveller magazine. Infused with a vibrant atmosphere and offering a selection of healthy culinary options, Watercress Cafe presents a compelling choice for those looking to combine remote work with a delightful dining experience. They have reliable Wi-Fi, a cosy interior with ample seating, and multiple power outlets readily available.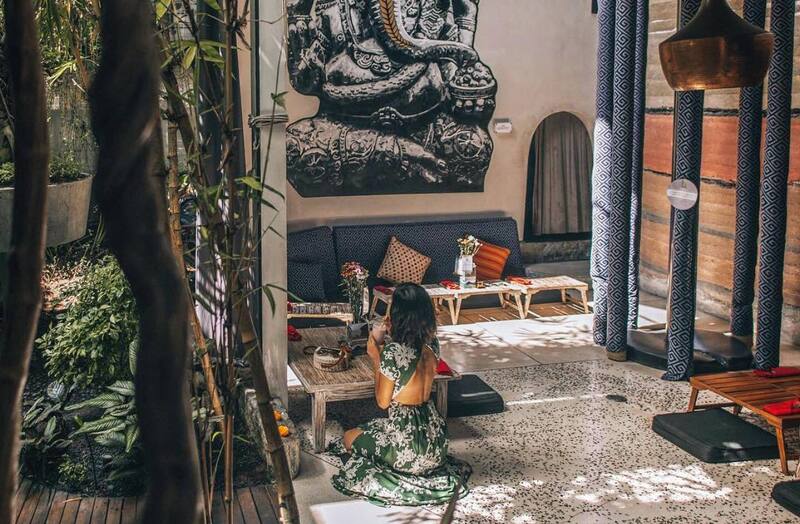 Clear Cafe Ubud
Amidst Bali's diverse cafe scene, Clear Cafe in Ubud beckons to digital nomads. Nestled within a lush garden, it offers an inspiring space for focused work. Serene and adorned with tropical flora, art pieces, and a serene koi pond, it's an ideal work environment. Though available, power outlets are somewhat limited. Clear Cafe also promotes healthy eating and conscious living, catering to both travellers and long-term residents with its global menu, including tempting vegan options.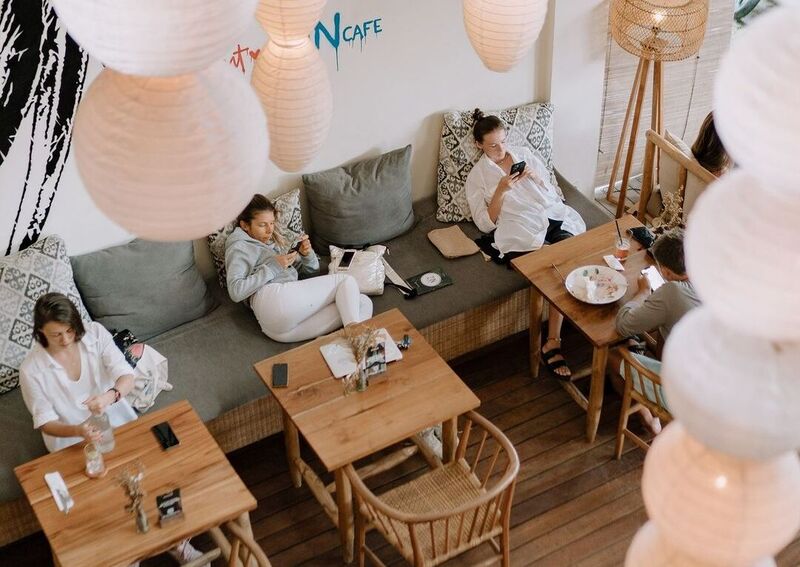 Zin Cafe
With a sprawling open-air layout featuring a modern tropical-themed design, Zin Cafe provides a spacious and inviting environment for work and creativity. Power outlets are scattered throughout the space, complemented by high internet speeds to ensure smooth productivity. The cafe stands out as the singular free co-working space in Bali, amongst other co-working venues that typically charge rates of Rp 3 million and beyond. Zin Cafe extends its operational hours, closing at 9 pm on weekdays, which perfectly accommodates those working on European schedules. The cafe's multitude of work areas ensures that there's always ample space, from a large communal table at the back, perfect for group meetings, to a designated 'quiet' room, free from music and distractions.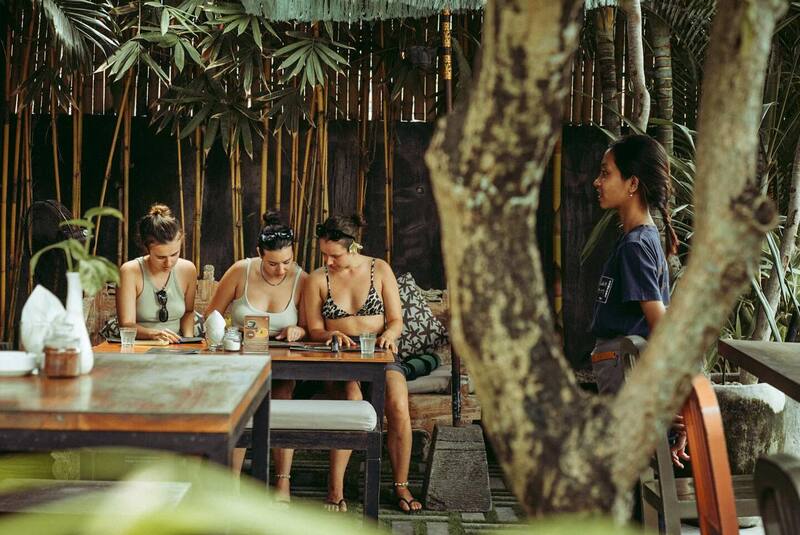 Satu Satu Coffee
Here is another beloved spot among Bali's digital nomads. Located in Berawa, it offers an indoor air-conditioned area with numerous tables and power outlets, along with a covered outdoor space. The cafe is known for its excellent coffee and food, all at slightly more budget-friendly prices compared to other cafes in the area. This family-owned establishment takes pride in serving its delightful Balinese speciality coffee. With a diverse menu featuring a wide range of local and international options, it's also the perfect place to work in a not-too-noisy environment.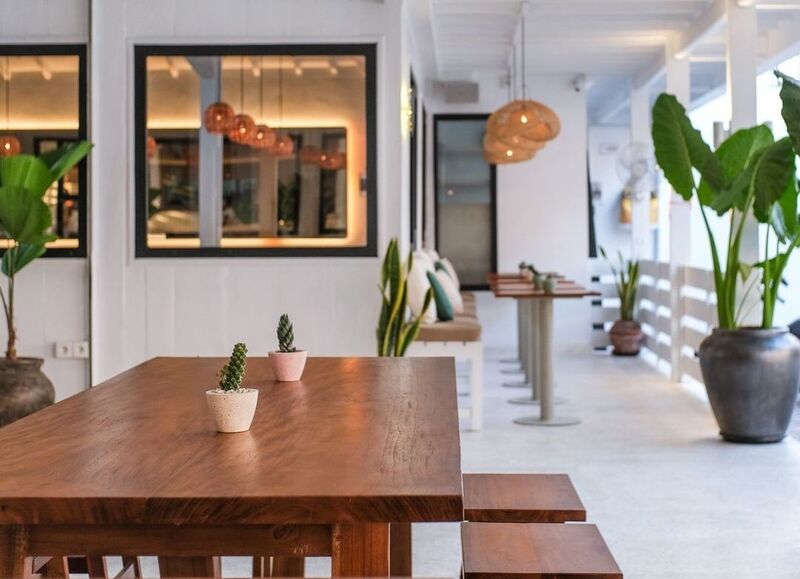 Nude Canggu
This charming cafe offers a spacious covered outdoor area with ample power outlets, and its elegant white shack design extends to a comfortable air-conditioned indoor space. High ceilings, hanging lanterns, and trailing green plants create a visually pleasing atmosphere. The background music is soft enough to still maintain your work focus and well-distributed power outlets ensure convenient device charging. Stable Wi-Fi further supports productive work sessions.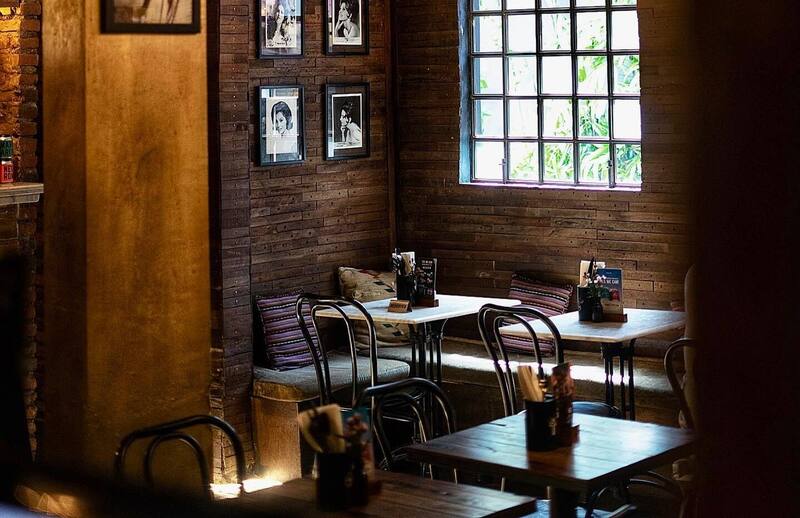 Revolver Espresso
When discussing the finest cafes in Bali, Revolver Espresso unquestionably earns its place in the conversation. Situated in Seminyak, this establishment has upheld its reputation as Bali's first speciality coffee shop since its inception in 2012. Revered for its unwavering commitment to delivering excellent coffee, Revolver sources top-quality beans from various corners of the globe. Inside are chic interiors, offering an inspiring environment for hours of work or friendly conversations, all while chasing deadlines or simply savouring a well-brewed coffee. Once work is wrapped up, the cafe effortlessly transitions into a hub for happy hour, with a delectable range of cocktails for the evening's enjoyment.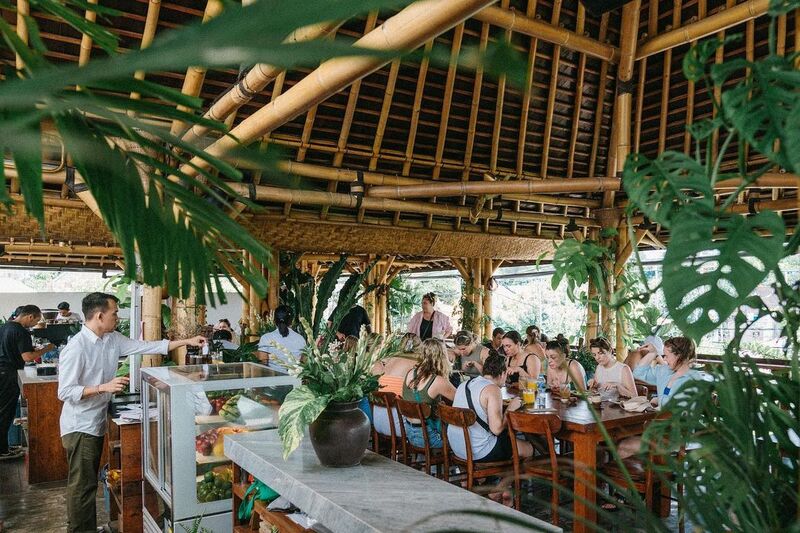 Shelter Cafe 
Nestled within the trendy neighbourhood of Seminyak, Shelter Café stands as a beacon for remote workers and cafe enthusiasts alike. Boasting high-speed WiFi, plush and comfortable seating, and an enchanting garden, this cafe offers the perfect setting for productive work sessions, all while relishing the house blend of coffee and delectable cuisine. What truly sets Shelter Café apart is its breezy rooftop garden, allowing visitors to unwind while gazing upon lush football fields and, on clear days, distant vistas of volcanoes on the horizon, providing an extraordinary backdrop for your work or relaxation.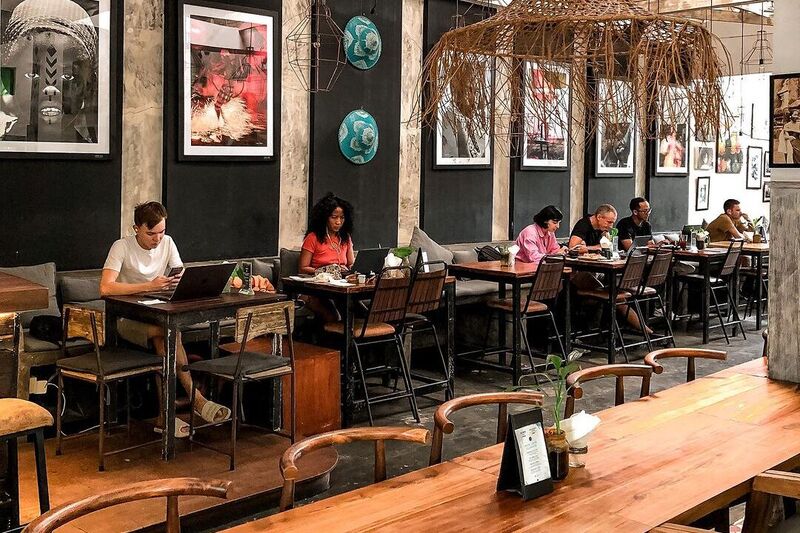 Ingka
Digital nomads have long celebrated Ingka, and it's easy to see why. This Asian and Western fusion restaurant is a haven for those who thrive on remote work. Its interiors are not only easy on the eyes but also Insta-worthy. Abundant power outlets cater to the needs of laptop-toting travellers who seamlessly come and go throughout the day. However, it's worth noting that Ingka tends to get quite bustling during regular meal hours. The extensive and diverse menu ensures there's something to tantalise any palate, but beyond the exceptional cuisine, the presence of fellow remote workers can offer that extra jolt of productivity.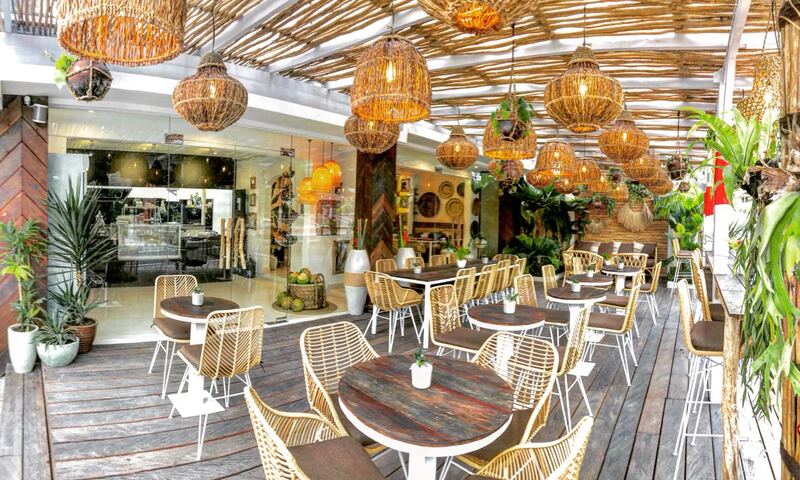 The Place With No Name
Just a stone's throw away from the picturesque Padang Padang Beach, this gem stands as a culinary haven for discerning palates. Specialising in Pescatarian and Vegetarian cuisine, it offers a diverse range of global flavours, complemented by a touch of Balinese spices. They are also known for serving some of the finest organic coffee beans and cold-pressed juices in Bali. It caters to all, whether you prefer the cool embrace of air conditioning indoors or the tropical heat outdoors, complete with fast free WiFi and accessible power outlets. The cafe is a hotspot for remote workers, so securing a seat, especially indoors, might require arriving early or exercising a touch of patience.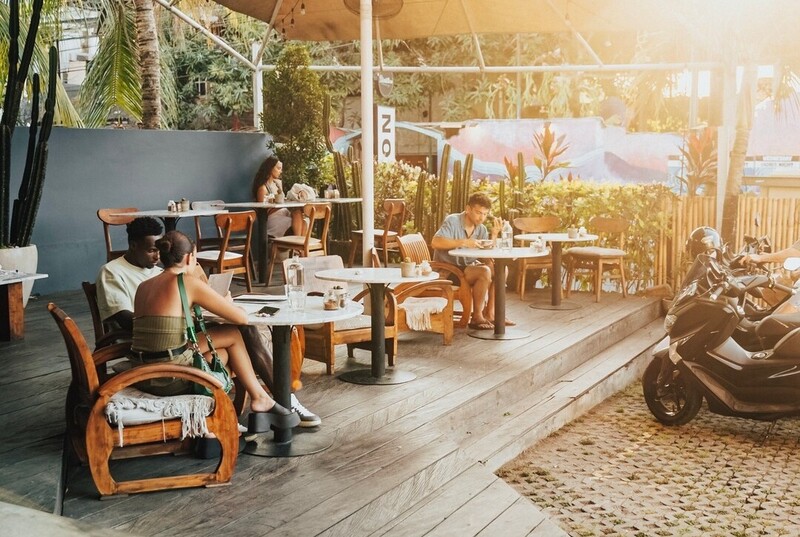 The Loft Uluwatu
Step into The Loft, whether you're seeking to elevate your productivity while sipping on finely crafted coffee or indulging in some of the most delectable dishes Bali has to offer, The Loft's mission is to ensure you feel right at home. With its inviting and conducive work environment, basking in abundant natural light during the daytime, this cafe caters to remote workers. Additionally, the profusion of power outlets available at the tables on the side ensures your devices remain charged throughout your productive sessions. The menu presents a wide variety of options, with particular highlights in the brunch selection and a collection of exceptional coffees and teas to fuel your day.