How exciting is it to organise a trip to the tropical paradise of Bali? Stunning beaches, alluring waterfalls, scenic rice fields, not to mention the mouthwatering food.
Whether you are planning to visit Bali for a week's holiday or long term, I have got you covered! Here are some useful tips to make your stay hassle-free and more memorable.
Check out the seasons
It will be helpful for you to know the seasons in Bali to avoid rainy days and have more sunshine. The rainy season in Bali is between November and March. However, even during the rainy season, you can still have some dry days and also enjoy the tourist attractions without the crowds.
Bali's peak season is between June and August. This period is the island's busiest period and you can expect accommodation prices to be higher. No matter when you decide to visit Bali, this island offers activities that you can do all year round such as surfing, diving, yoga, and temple tours.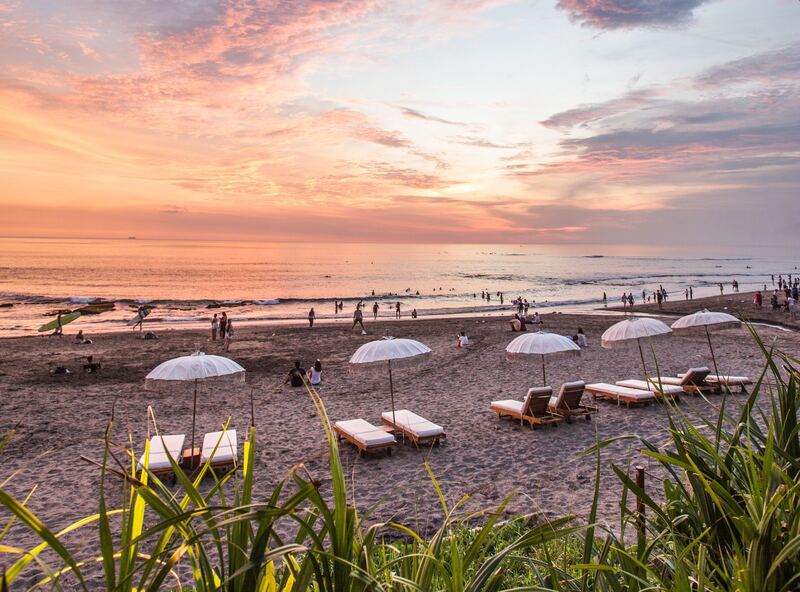 Book your accommodation in advance
Even though you will find plenty of accommodation options in Bali for all budgets, from villas to guest houses and hotels, keep in mind that Bali is a very popular tourist destination. That's why you should make sure to make your reservation in advance before landing on the Island of the Gods. It will also help you to get better deals.
Don't forget to exchange your money 
The currency in Indonesia is Indonesian Rupiah (IDR). In general, many restaurants accept credit cards but you will also encounter many places that accept only cash. To exchange money and get better rates, use ATMs, banks, or authorised money exchangers in Bali. 
Buy a SIM card
You can find free WiFi in most cafes and restaurants but if you are planning to stay long-term in Bali, I highly recommend buying a SIM card. You will see many shops on the street selling SIM cards, paired with many affordable data packages. The most common telecom operator is Telkomsel. 
Be sure to register and pay the right taxes on any imported phone if you plan to be in Bali for more than three months, so you can use local SIM cards. Otherwise, look for tourist SIM packages so your foreign-bought phone won't get blocked after 60 days.
Getting around in Bali – download Gojek or Grab apps
Gojek and Grab are the most popular apps to use in Bali. You can easily find a scooter or a taxi in no time. It also helps to avoid price disputes with taxi drivers. If you plan to stay in Bali long-term, I also highly recommend renting a scooter, which is quite affordable and gives you more freedom to get around on the island, as long as you have the right licenses from home.
Use Gojek or Grab apps to order food and do grocery shopping
There is no doubt that you will find tons of tempting cafes and restaurants in the food heaven that is Bali. However, on your lazy days, you can use Grab or Gojek to order food or just even for a coffee. Through these apps, you can also do your grocery shopping, send a parcel and even book a cleaner.
Use the laundry services
In Bali, you don't need to worry about how to get your laundry done. You will see plenty of laundry services at a very cheap price and they even deliver to your place when your laundry is ready.
Pamper yourself
You might have already heard of the famed traditional Balinese massage. Since you are in Bali, you certainly have to pamper yourself in one of the many massage spas. Good news for women! Do you want to get your nails done or have a facial? Bali is very good at offering beauty services at a very affordable price, too.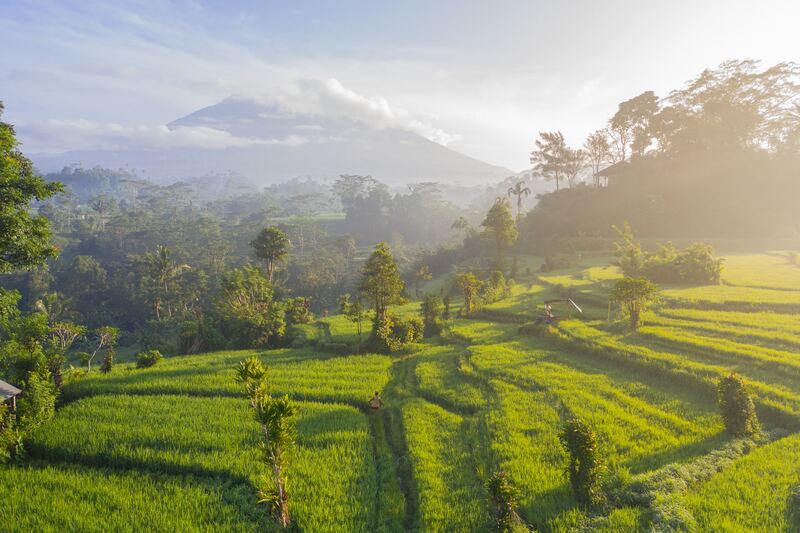 Stay in different areas
Bali offers so many natural beauty spots and different vibes. Some of the most popular neighbourhoods are Uluwatu, Canggu, and Ubud. Ubud is famous for its lush green scenery, rice fields, waterfalls, and yoga centres. Uluwatu is known for being the surfers' paradise as well as having epic cliff views. Canggu is the heart of nightlife, the food scene as well as surfing. That being said, I highly recommend staying in different areas for a period to not miss out. 
Plan trips to surrounding islands 
It's so difficult to get enough of Bali when considering the abundance of activities, but I highly recommend organising trips to neighbouring islands as well. The incredibly scenic Nusa Penida and Nusa Lembongan islands are just less than an hour's boat ride away. 
Also, the famous party and diving paradise of the Gili Islands takes two hours by ferry. You can simply do day trips to these beautiful islands or allow more time to explore and do water sports activities. 
Try local foods
You won't be disappointed by trying local food in Bali. The small restaurants in Bali are called "warung". You will see them everywhere and you can have very affordable and yummy foods there. Some of the must-try famous dishes are nasi goreng (fried rice) and mie goreng (fried noodles).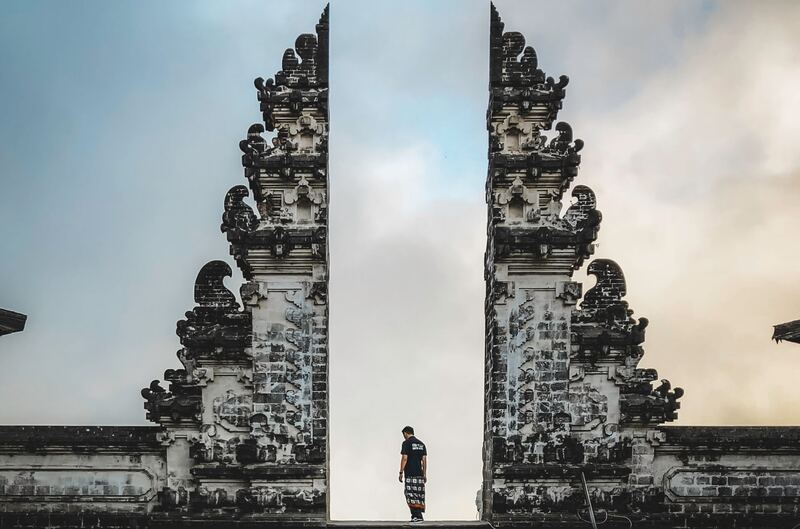 Visit the temples and learn the etiquette 
There is no surprise why Bali is called the Island of the Gods. You will find loads of impressive temples all around the island. You can learn more about the Balinese culture and have those cool Instagrammable photos at the same time. 
To be respectful of their culture, make sure to have a sarong to cover your lower body. You can buy sarongs in front of the temples and some of the temples also lend sarongs. A bonus is finding a chance to attend a Balinese ceremony – it's a unique experience!
Learn about the Balinese culture
Balinese people are known for their warmth and friendliness. They are very helpful and always will greet you with a genuine smile. The majority of the island is Hindu, with original ceremonies and practices in Bali.
I highly recommend joining a ceremony in a temple to learn more about their culture. Even though English is widely spoken on the island. it would also be nice to learn some basic words in Bahasa Indonesia such as terima kasih (thank you) and apa kabar (how are you).