The administration of President Joko Widodo is revisiting plans to move Indonesia's capital out of Jakarta to help ease congestion in one of the world's most populous cities.
According to Detik the government really means it this time. President Joko Widodo, who is better known as Jokowi, and his vice president, Jusuf Kalla, have directed the National Development and Planning Agency (Bappenas) to develop a feasibility study on the proposed move.
Plans to move the capital are nothing new and date back to the time of Soekarno, who back in 1957 had planned to make Palangka Raya, in Central Kalimantan, Indonesia's capital. Susilo Bambang Yudhoyono mused about it during his presidency.
Now the idea is resurfacing as urbanization and growing incomes mean more people and more cars are plying the city's narrow thoroughfares. The city's new above- and- below ground mass rapid transit system won't be ready until at least March 2019. Meanwhile traffic has effectively ground to a halt in the city centre during the increasingly misnamed rush hour.
Support from the highest level of government suggests the plan may have more traction than in the past, according to Bappenas head Bambang Brodjonegoro.
"This time, the government is more serious. That's why we already started the study. The president also has stronger political will on this matter," he said, according to the report.
"But the relocation of capital city is surely not as easy as moving your family from one house to another.
Bappenas expects to complete the study before the end of the year, the report said.
The report can't come soon enough.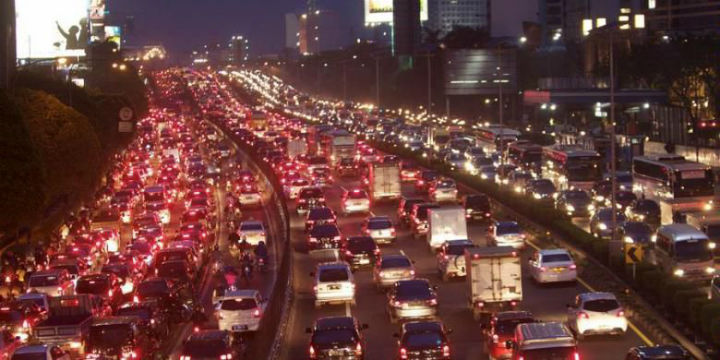 Rapid population growth has resulted in gridlock when residents need to move around the city most. According to Tempo, the average traffic speed in Jakarta during rush hour is about 5km/h.
With a population of at least 10 million people the city may be literally sinking under its own weight — on average 25 centimeters per year — as groundwater is depleted to pipe water up to apartment blocks and shopping malls above ground. About two fifths of the city is below sea level.
Still, the Big Durian is the country's business and cultural center.
"We don't want to upset the market. So we will change something that we can control, and that's the government," Brodjonegoro stated as quoted by Detik.
He also hopes that by moving the capital city to the new location, possibly off Java entirely, it will stimulate the growth of the surrounding area.
"We hope that the development of the new location will be more evenly spread because the central government will attract various kinds of regional growth."
The government will be seeking private sector involvement in order to ease the strain on public finances, he said
"So, it becomes our responsibilities to look for a creative funding framework," said Brodjonegoro.

Image credits: Cepagram, Megapolitan