Cantina Classe is an Italian restaurant located in the popular tourist area of Canggu, where the sunny and warm tropical atmosphere of Bali meets authentic and delicious Italian cuisine for a perfect combination.
With the theme De Classe in Canggu, Cantina Classe held a media gathering with more than 40 participants on Thursday, 30th March 2023, to introduce their authentic Italian cuisine. The event was attended by media, KOL, and food bloggers to taste the pleasures of Italian cuisine which has a unique restaurant building resembling an old pizza oven. Cantina Classe also uses high-quality raw materials and is 100% homemade.
Liquid Pizza, one of Cantina Classe's signature cocktails, was served to kick off the evening in a colourful way. The main components of this cocktail were tomato fruit extract, homemade syrup, and salt and pepper as an appetiser.
To liven up the event, the participants participated in a cooking session where they made individual pizzas and they can also choose their pizza toppings. The participants seemed to be very excited and were full of smiles. Another attraction comes from the mixologist which is showing how liquid pizza is made. A hands-on cocktail-making activity is also kind of exciting for participants.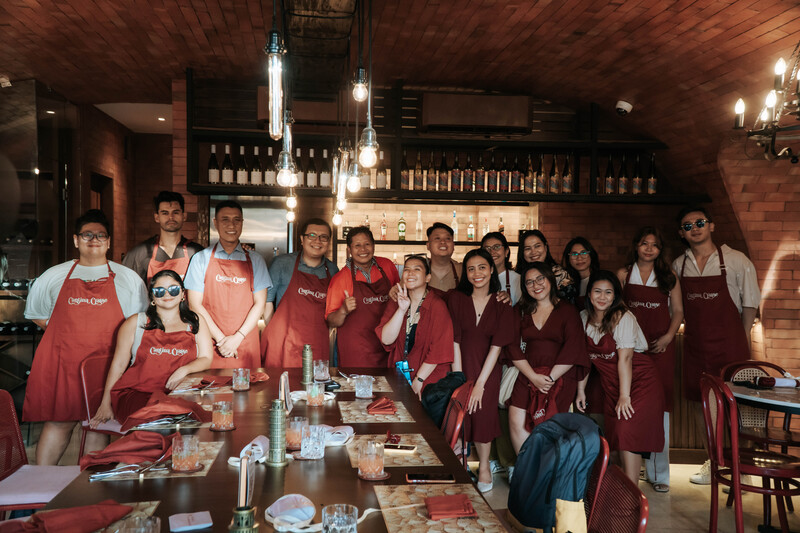 Other than that, there is Chef Gede, the head chef at Cantina Classe. He presented how to make the main course, pizza, and pasta. After a variety of interactive activities, participants tasted pizza and pasta for dinner. In the end, desserts like creme brulee and tiramisu are delicious with wine from Hatten Wines Bali.
Cantina Classe is a must-see in Canggu for anyone looking for authentic Italian cuisine and a homey atmosphere, which offers the right combination of Italian style with a wide range of Italian classics made with high-quality ingredients in a warm and friendly atmosphere.
If you're looking for a place to have a romantic dinner or a place to indulge yourself with delicious Italian food and good drinks, Cantina Classe will exceed all your expectations. Come and try it yourself!
Learn more about Cantina Classe by visiting the website at https://www.cantinaclasse.com/ or visit Instagram at @cantinaclasse.