Meet Darshan Pridhnani. The young Promoter who brings us entertainment from all over the world.
Where are you originally from?
India actually, but I was born and raised in Indonesia. I've just recently changed my citizenship to Indonesian, which has made it easier for me to work here.
So tell me, what does a Promoter do?
Well, I bring international acts to Indonesia, namely Jakarta and Bali. I mostly deal with the artist, approaching their management and giving them a proposal to play in Indonesia and then I arrange the permits and supervise everything.
That must be a really fun job to have?
It is! I meet new people everyday, and even with the stresses of meeting a deadline for an event, at the end it's good fun, always good fun.
How many people are in your team?
We are just the three of us, but we work together with Berlian Entertainment and we outsource most things because we're event-based. We probably throw a big event every three months so we hire a team to help put together each event. We used to be called Front Media, but now it's Hybrid Events and we've been going for four years.
What got you into this job?
Since I was young I wished I could see bands that I loved and I always wanted to bring them to Indonesia. I finally met the right people, which took some time, and the hardest thing was building the company name; to get trust from sponsors, artists, and customers.
How long did it take to gain people's trust?
We were lucky really because the first event was DJ Tiesto at Double Six in Bali and X2 in Jakarta back in 2008 which helped us a lot with credibility. He was still the biggest DJ back then so he really put us on the map.
I've seen photos of you with Robbie Fowler for the EPL Masters Indonesian Cup which you organized. What was he like?
He's a really nice guy actually and we had a really good time. They were all really easy and were like, "Don't worry about us. We just want to see Jakarta." They were in Jakarta for four days and they went absolutely everywhere.
Where's your favourite spot to dine in Bali?
I am a street food lover and my favourite thing to eat is definitely Nasi Pedas from Ibu Andika. Give me a nasi pedas any day and I'll be fine.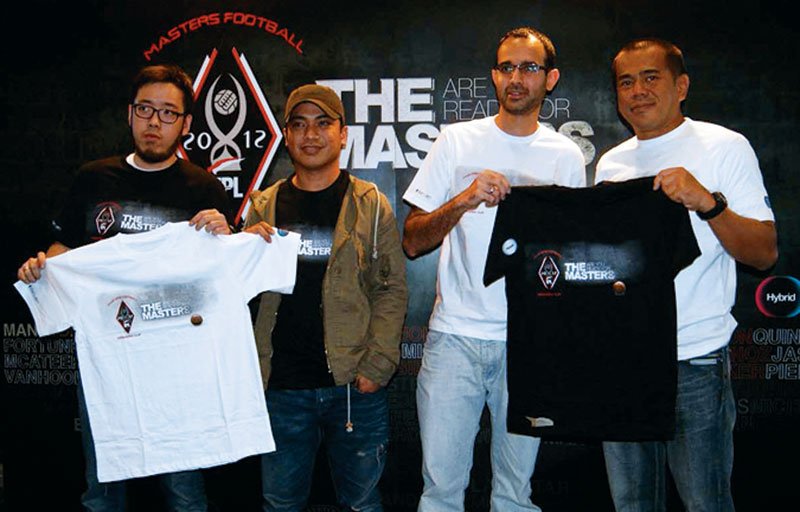 So what's the latest event you had in Bali?
We just threw a rave party at Balangan Beach called Secret Rave Party, which was like a proper rave before it went commercial. I arrived at 10pm and there were already 800 people there, 50 percent tourists. The main DJ was Jerome Ismai who is probably the number one favourite DJ to Indonesians as his music is very much to their taste here.
What do you need in order for your acts to be able to play here legally?
We just need a work permit so that artists can perform here called the 312 Visa. They've made it easier for artists now because they can get these on arrival and that's really helped us a lot. It's getting better actually. Before, the artists had to go to the Indonesian embassy in their country to get the visa which was hard for them with their busy schedules.
Do you have any worries about security here?
So far, no. I think Indonesian people are supportive with the entertainment scene. I find them really nice and have no worries about security.
Your acts must love coming to Bali right?
Yes, they do. DJ Tiesto loves it so much that he ended up doing his photo shoot for his latest album cover at the Monkey Forest and at a private villa. I helped with the photo shoot and was proud to be asked because the cover will promote Bali.
So what would be your dream event to throw, Darshan?
I would love to do something like Tomorrow Land, which is a massive festival in Belgium. It's been going on for a long time and every year it's been getting bigger and bigger. It's a great concept of a festival – dance music but well-themed with jungles and things and super well organized. It would be really hard, but I'm hoping in the future I can do this.
Who do you think is the hardest act to bring to Indonesia?
I would have to say, John Mayer. He had a few issues with security in Indonesia a couple of years ago. I hope that he can see things getting better here and change his mind. I would really love to get him here.
What did you think of the whole Lady Gaga fiasco?
Indonesia is a religiously diverse country and I think if you want to throw a Lady Gaga gig everyone should just respect each other. I think Lady Gaga has more fans now after all that. She's a smart woman and in one of her new songs, "Partynaseus", she sings about what happened in Jakarta. You need acts like her over here and I think in the next couple of years we'll be seeing a lot of changes and some even bigger acts coming into Indonesia.