Far from home, Silver Saarva has found his passion through a health food and beverage business that connects to people achieving healthier and happier lives in Indonesia.
This kefir-maker shared with Indonesia Expat about life throughout communism, his journey in Asia and the warm-heartedness he feels when he sees customers getting optimum health benefits from his products.
How was your childhood in Estonia?
I was born in 1977 and at that time, Estonia was occupied by the Soviet Union. As anybody who has had the same experience can tell you, it wasn't the nicest place to grow up. I remember that shops were so empty of food, that once the new stock arrived from time to time, everybody was standing in line for hours before they could take home a piece of sausage or fresh bread.
That being said, I was lucky. I had a best friend who was also my neighbour. Every time we got home from school, we dropped our schoolbags and played. My mom invested most of her salary in books, which I read quite a lot even when she didn't allow me. I had a torch under my blanket and read all those wonderful books written by A. Dumas, J. F. Cooper, J. Verne and so on.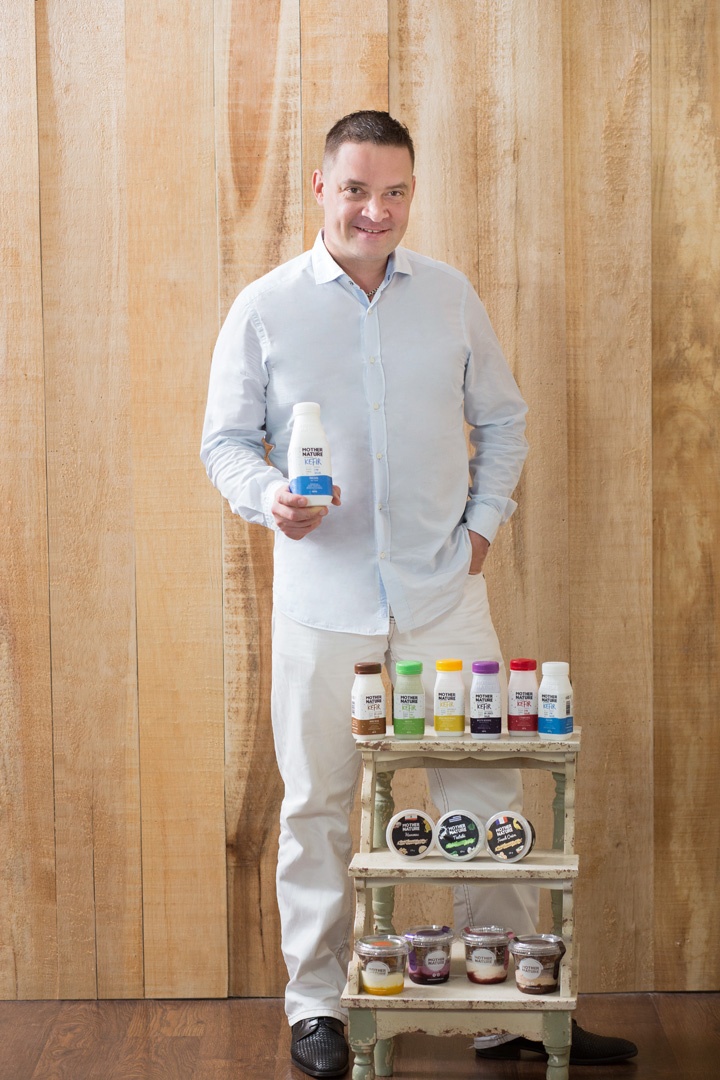 How did you find yourself in Indonesia, specifically in Surabaya? And would you eventually move to Jakarta?
In 2002, I applied to PRC's scholarship to study in Beijing, China. I´ve always been interested in Oriental studies and I got the scholarship, only for it to be cancelled by Beijing when they found out the professor who gave me his recommendation letter was an outspoken anti-communist, and a personal friend of His Holiness the Dalai Lama. After hearing of this, my professor told me that my only chance was to go to Taipei. So, I applied for a Taiwanese scholarship the next year, and I got it.
I had already moved out of National Taiwan Normal University and obtained my Master's degree at National University of Politics by 2006. There was a small girl with a very funny haircut in this Dragon Boat team – her name was Sylvia, from Indonesia. We got married in 2011 but we decided to move to Indonesia when Sylvia got pregnant, as the pollution and my painful childhood experiences with communism got too much for us. Surabaya was chosen because it's her second home, after Ruteng in Flores. To be honest, it's a nice place to live. Jakarta is no doubt an international city with great food options and open-minded people, but it has a traffic problem.
Estonia is 50 percent forest and its traditional lifestyle is still very strong. How did you adjust to living in Indonesia?
There's an old Estonian saying: "If you can see your neighbour's house, you live too close to each other." I grew up in a small town with only 3,000 people, so adjusting to life in Indonesia hasn't been easy or successful, to be honest. I still find it too noisy and too crowded from time to time, especially in big cities. Every time I visit Estonia, I go to a very special place and listen to the silence while enjoying the breathtaking, calming view. Indonesia has places like this. I love the mountains and the sea, so I try to escape from the cities and find refuge in nature, as often as possible. I haven't been to many places but I hope to do some trekking in the wild forests of Sumatra, Kalimantan, and Borneo, then dive in Papua.
What do you dislike about Indonesia and can you think of a solution to overcome that?
There are not many things one doesn't like about Indonesia but if you ask me like this, then it has to be the general traffic and infrastructure. In Surabaya's case, we need a working public transport system. There's also the option to build second and even third level roads where the traffic is the worst.
If a genie could grant you three wishes, what would they be?
I would ask the genie to conjure up another ten or 20 genies, each one with three wishes for me. One can't have too many genies at their home – you never know when you are going to need a little bit of magic.
In reality, you have a healthy food, beverages, and all-natural products business called Mother Nature, established in Surabaya, in 2015. How did this come about?
When I went to Estonia in 2007 for the first time with Sylvia, there were not so many foods or beverages that she liked there, except for kefir. Our son had a Parade of Nations at his school back in 2015; all the parents were encouraged to bring some food or beverage from their countries. We decided to bring some kefir. Some friends from Northern Europe asked me if it was for sale because it tasted just like home. Coping with stomach-aches would get difficult for them, especially after eating too much deep-fried or spicy food. Before I could say or think of anything, Sylvia already said "yes." Soon after, I heard somebody on one of National Geographic's programs saying "Mother Nature."
I worked on new flavours and started to produce quark. Sylvia started to sell it online and we got some very positive feedback, especially from those who suffer from gut problems. Then we realised this could be our chance to do something useful and earn a living at the same time. We went through a slow and difficult processes of registering all our products with authorities, yet still managed to stay in one piece after the ISO 22,000 and Halal certification processes. Now, you can find Mother Nature products mostly in Surabaya, Jakarta, and Bali.
Some of the ingredients, for instance, kefir, are somewhat still unknown among Indonesians. What do you think should be done to get more people interested in healthier ingredients? 
We are currently explaining the benefits of our products to the Indonesian people. When I first came to Indonesia, there were only 2 or 3 different kinds of imported and expensive yogurt in the supermarkets. Now the situation has changed a lot – the shelves are full of local dairy products and people consume them much more than they used to. The trend to consume healthy food and beverages continuously grows, and we will do our best for this to continue. With kefir, we always say we do not sell the flavour, we sell the benefits. We can't force people to stop drinking flavoured fizzy sugar water, but we can offer them healthier and tasty alternatives. Not much marketing has been done, though we believe that personal experience is the best way to win over clients. Once people try our kefir and see the benefits of it first hand, they have grins on their faces then they come back and tell other people about it.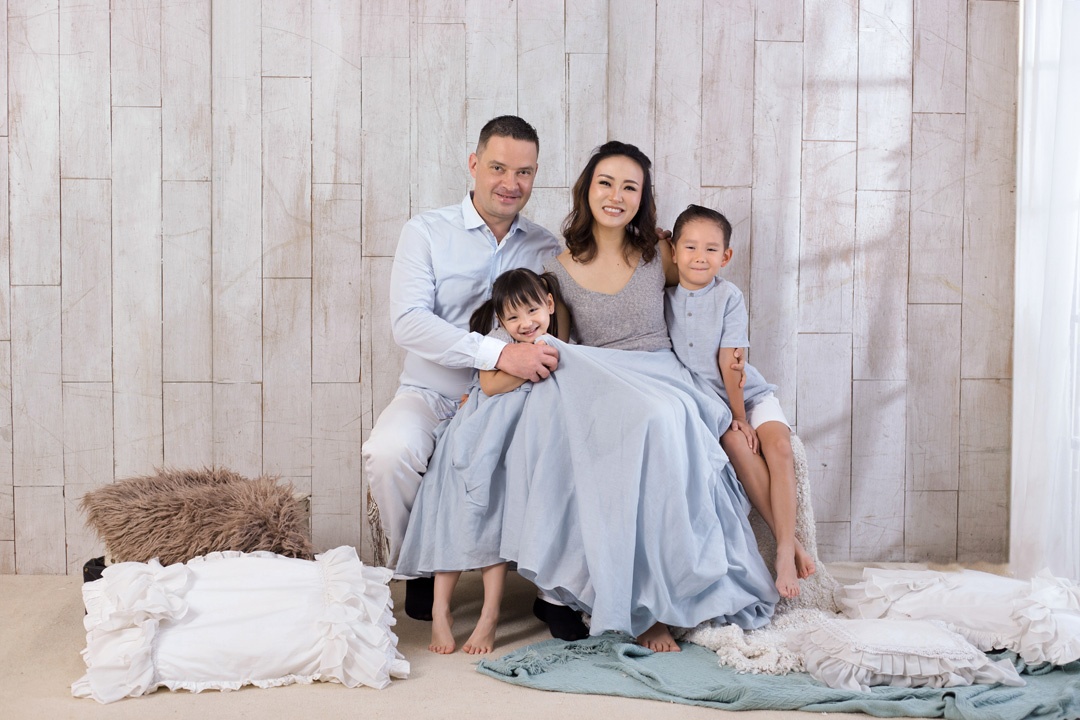 You mentioned with Mother Nature, expats and Indonesians can get a healthier alternative to traditional food and beverages through the brand's slogan, "For Healthier Indonesia!" Why is society's health a concern for you?
All of Mother Nature's products have no preservatives, no artificial colors or artificial flavors. Our products are also refined sugar-free since we only use wild forest honey from Sumatra so it's 100 percent natural. It would be easy and cheaper to come up with something full of preservatives, but that defeats our purpose. Our vision is to only produce products made of all-natural ingredients; nonetheless, it gave us our mission to help people.
Kefir helps to relieve the symptoms of allergy and asthma, increases breast milk production and is very good for pregnant mothers.
If you weren't handling Mother Nature, what would you like to do in life?
I think I would have either been a not very good politician, or above-average diving instructor, or I most likely would be a writer, since I'm very passionate about writing.
Lastly, what is one fun fact everybody should know about you?
Well, my wife just told me to say that my nose holes are as big as her thumbs – she thinks it's very funny.