Food is more than just sustenance to keep us alive. Many people like to follow the latest food trends and visit trendy restaurants and cafés, and generally they choose restaurants according to their dietary needs, favourite tastes, preferred ambience and, most importantly, budget.
In Surabaya there is an extensive choice of restaurants and cafés to suit all tastes and budgets. From sumptuous to simple, classy to rustic, casual to fine dining, Surabaya has everything necessary to satisfy your culinary needs, be it for a meeting, a party or simply for fun with the family.
Here are three restaurants that we feel are a cut above the rest.
Kudos Café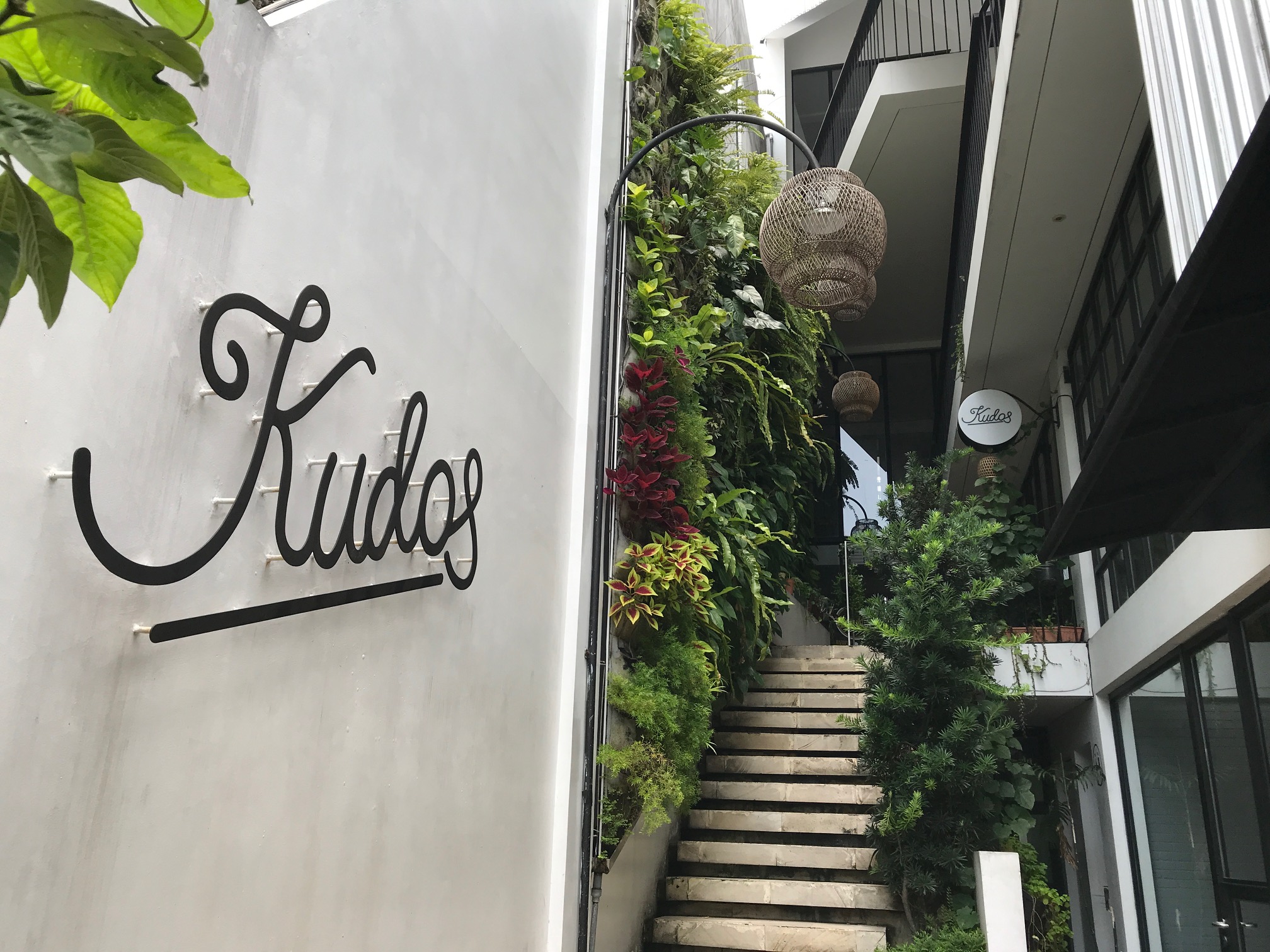 Kudos Café is in a unique building along the main road heading towards the newly-opened Pakuwon Mall and is very hard to miss. It is basically a three-floor modern style glass treehouse. Inside this lively café, the simple, modern style of the interior harmonises well with the artsy, rustic pastoral style of the furniture to provide a relaxing and refreshing atmosphere. The walls outside and the balconies are adorned with green plants and tiny flowers, like a miniature garden. During the day sunlight shines through the huge windows and lights up the whole café. Kudos mainly serves pasta with Asian and Western sauces, freshly baked pizza and flavoured rice as their main courses, and side dishes such as fish and chips, potato wedges and many more. There is also some vegetarian available. Unique drinks such as Kudos' special fusion fruit tea is certainly a must try. Kudos serves breakfast and lunch menus. This is definitely a café to go to for a chill and relaxing weekend to read a book, undisturbed for hours.
Address: Pakuwon Square AK 2 No. 3, Jl. Yono Suwoyo No. 100, Wonokromo, Lidah Wetan, Lakarsantri, Kota SBY, Jawa Timur 60213
Price point: $$ (slightly expensive)
Domicile Kitchen & Lounge
Domicile serves very delicious Italian food that is so unforgettable that you will keep returning for more. Domicile has a western décor with unique hanging lights and a beautiful outdoor dining area suitable for large gatherings. The indoor part area is elegant and modern with a mixture of vintage style, while the outdoor section has an antique style with green vines, giving the place a nice shade. The restaurant can be booked for private parties and functions and the service is of a high standard. Given the great food and ambience, Domicile is certainly a nice venue to hang out with family and friends.
Address: Jl. Sumatera No.35, Gubeng, Kota SBY, Jawa Timur 60281
Price point: $$$ (expensive but worth it)
De Soematra 1910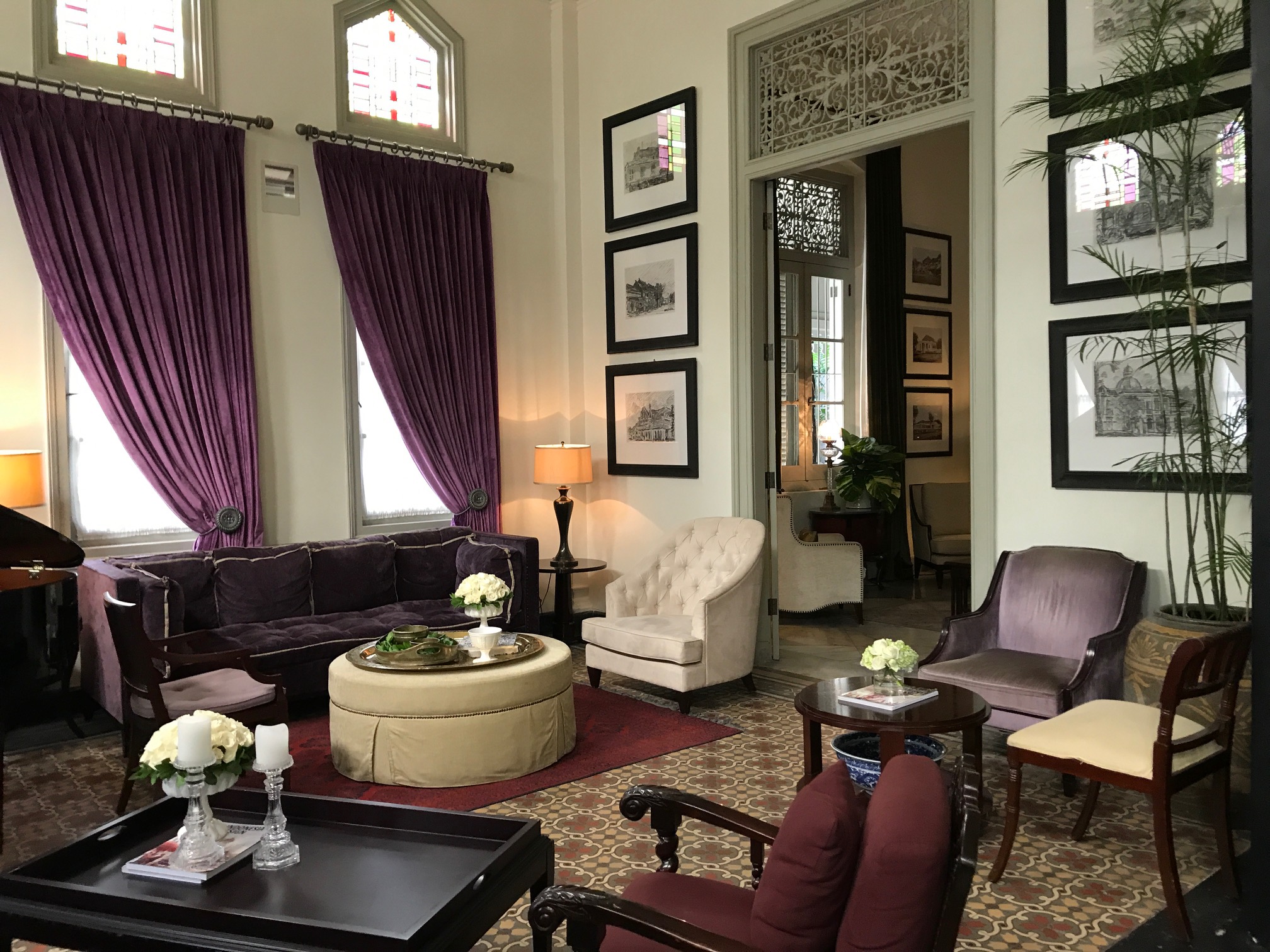 Want to experience luxury? Want to dine in a high-class restaurant and be treated like royalty? De Soematra is surely the restaurant for you! De Soematra is fine dining at its best. The restaurant building dates back to 1910, is one of the oldest buildings in Surabaya, and in 2012 was nominated as a Cultural Heritage Site, or "Cagar Budaya", in Surabaya.
Entering the restaurant, it feels like you are immediately transported back in time. The interior of the restaurant is lavishly decorated with antiques and European-style elegance. Large stunning chandeliers, black and white historical pictures, flowers, candles and smooth expensive tablecloths give a sense of opulence. There are beautiful private rooms which can be booked for special occasions and functions.
The food at De Soematra is as luxurious as its ambience. Expensive imported ingredients go into the creation of these delicious dishes. Main courses are wonderfully decorated with pearly sauces from different spices and some of the desserts are simply irresistible. It is simply fine dining at its best in Surabaya.
Address: Jl. Sumatera No.75, Gubeng, Kota SBY, Jawa Timur 60281
Price point: $$$$$ (Fine-dining)