Indonesia Etc.

Elizabeth Pisani
2014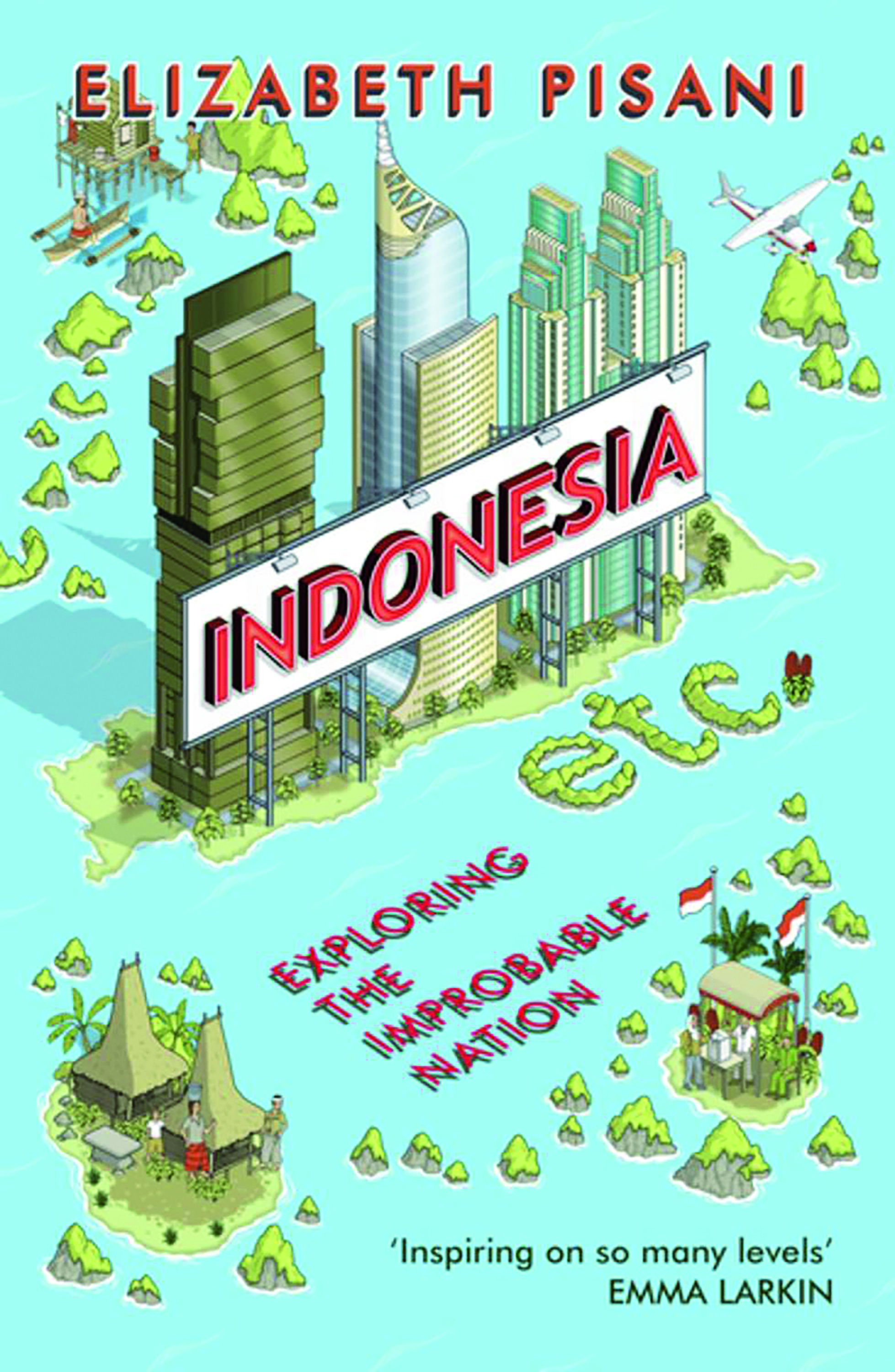 Easily the best book about Indonesia in recent years. Elizabeth Pisani, an American who lives in the UK, first visited Indonesia in 1983 as a 19-year-old backpacker. She returned in 1988 as a journalist for Reuters and left in 1991 over differences of opinion with the military. After retraining as an epidemiologist, specializing in HIV, she came back to Indonesia in 2001, working as an advisor to the Health Ministry and for development agencies. These experiences led to her excellent first book, The Wisdom of Whores (2008), which looks at where HIV programs went wrong. From late 2011 to 2013, she travelled around Indonesia to produce Indonesia Etc.: Exploring the Improbable Nation. Tending to steer clear of Java, she provides a lively and insightful travelogue that explains much about Indonesia. It's a joy to read.
The Mute's Soliloquy
Pramoedya Ananta Toer
1999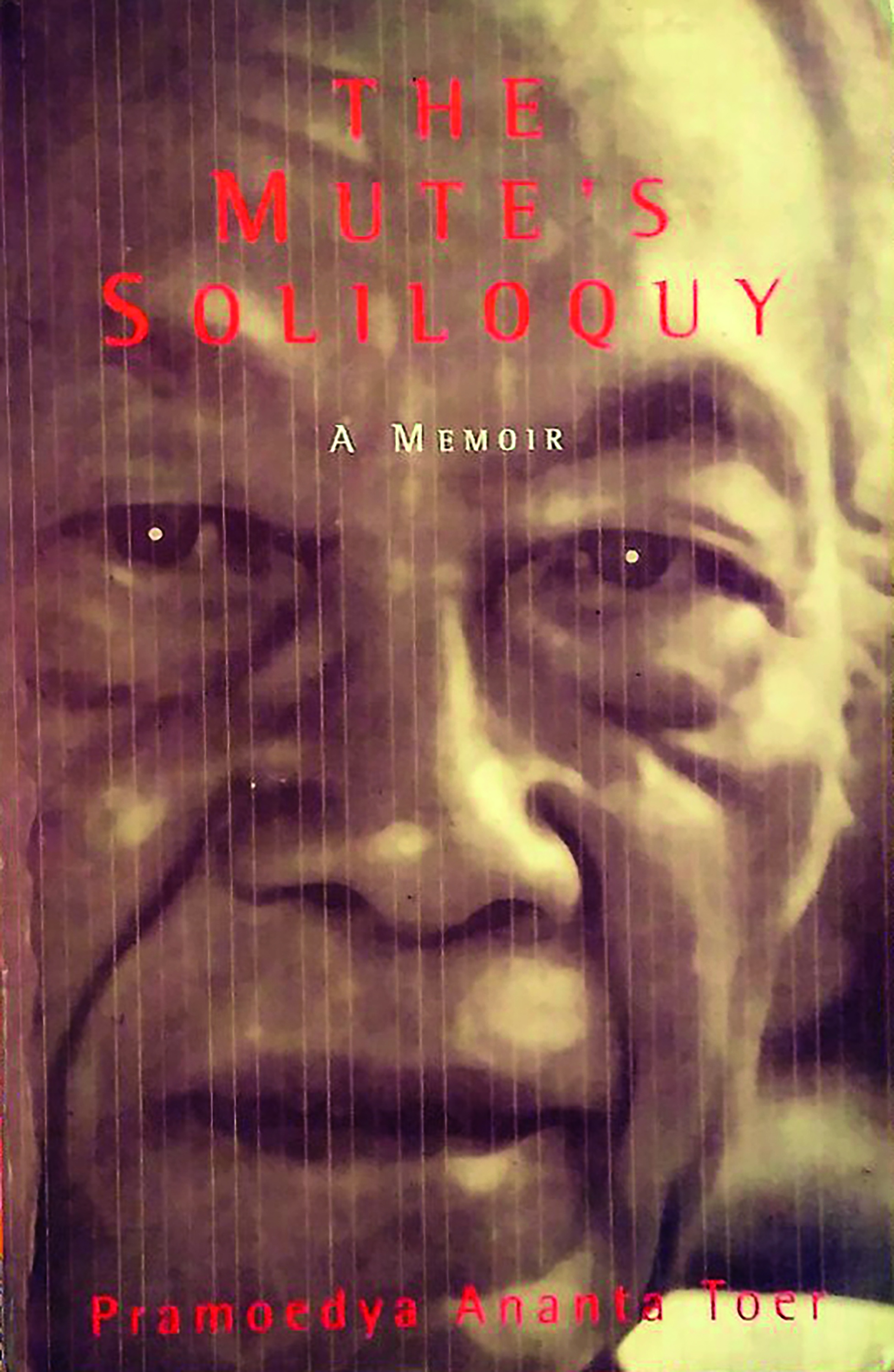 In his final years, Pramoedya (1925-2006) felt slighted to have been overlooked for the Nobel Literature Prize. And rightly so. His famous Buru Quartet is a masterpiece of historical fiction. His own life was equally remarkable. He was jailed by the Dutch from 1947 to 1949 for his involvement in the Indonesian revolution. During the Sukarno era, he emerged as the nation's best novelist, but was jailed from 1960 to 1961 after criticizing the government for neglecting regions outside Java. Following the 1965 "coup attempt", which resulted in Suharto taking power from Sukarno, Pramoedya was arrested and his books banned. He was jailed without trial from 1965 to 1979, mostly on remote Buru Island, where conditions were brutal. He was then placed under house arrest in Jakarta until 1992 and banned from travelling abroad until 1999. His few surviving essays, letters and journal entries from Buru form his moving memoir, Nyanyi Sunyi Seorang Bisu (The Mute's Soliloquy), first published in Dutch in 1989, followed by an Indonesian edition (banned) in 1995, then an English translation in 1999. It's an incredible record of intellectual stoicism and humility amid cruel oppression.
The Invisible Palace
Jose Manuel Tesoro
2004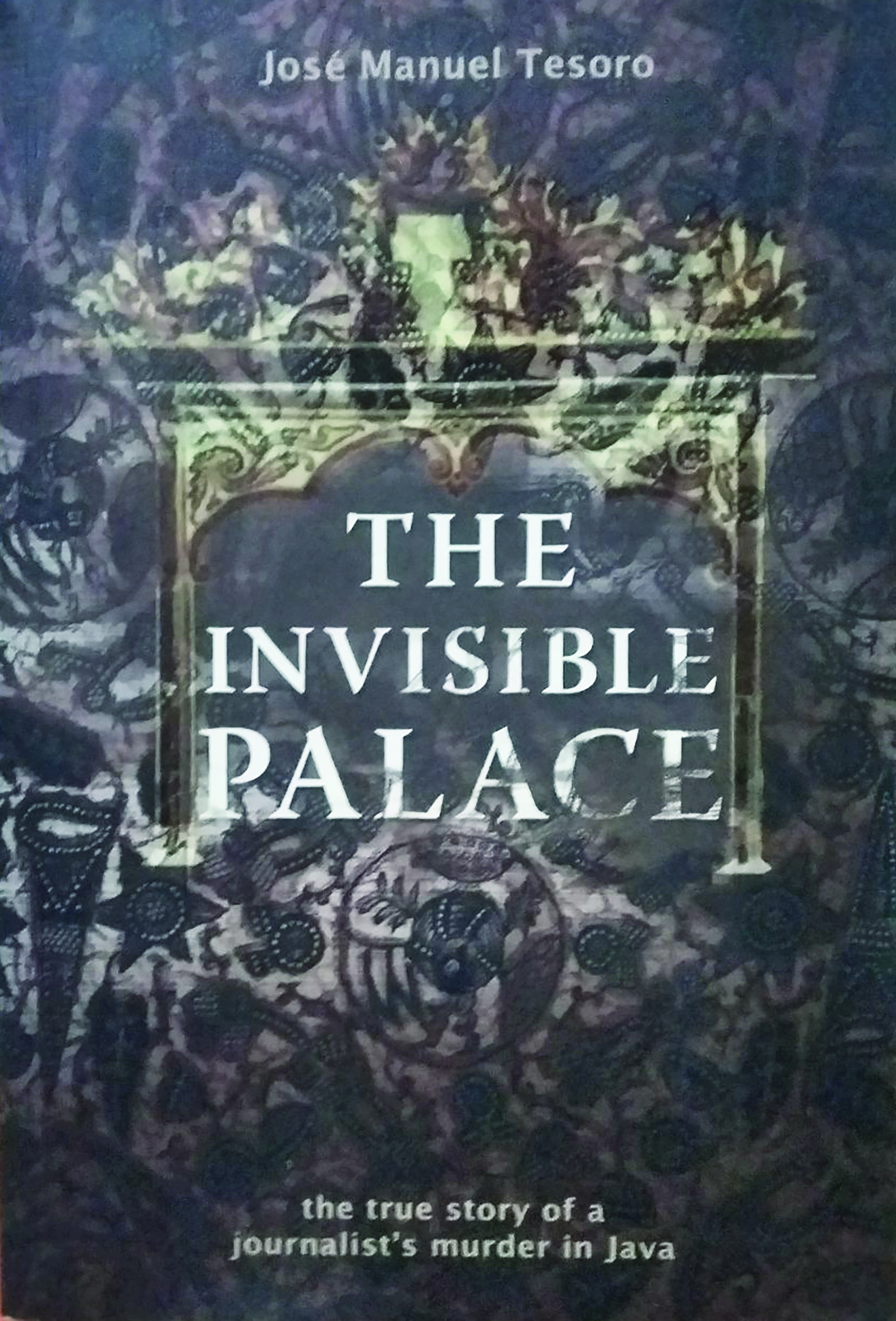 Jose Manuel Tesoro (1971-2008) was the Jakarta correspondent for now-defunct Asiaweek magazine from 1997 to 2000. He then spent about three years writing The Invisible Palace, which reveals the iniquities of Indonesian law enforcement under the Suharto regime. The book tells the true story of events surrounding the murder of Udin, a journalist from Bantul regency in Yogyakarta, who exposed local government corruption that led all the way to Suharto. Police refused to unmask the obvious mastermind of the killing; instead, they destroyed evidence and framed an innocent man. Unlike some writers who cannot resist putting their flawed or snide personal opinions into almost every paragraph, Tesoro writes with complete objectivity, letting his meticulously researched facts speak for themselves.
The Open Cage
Daniel Start
1997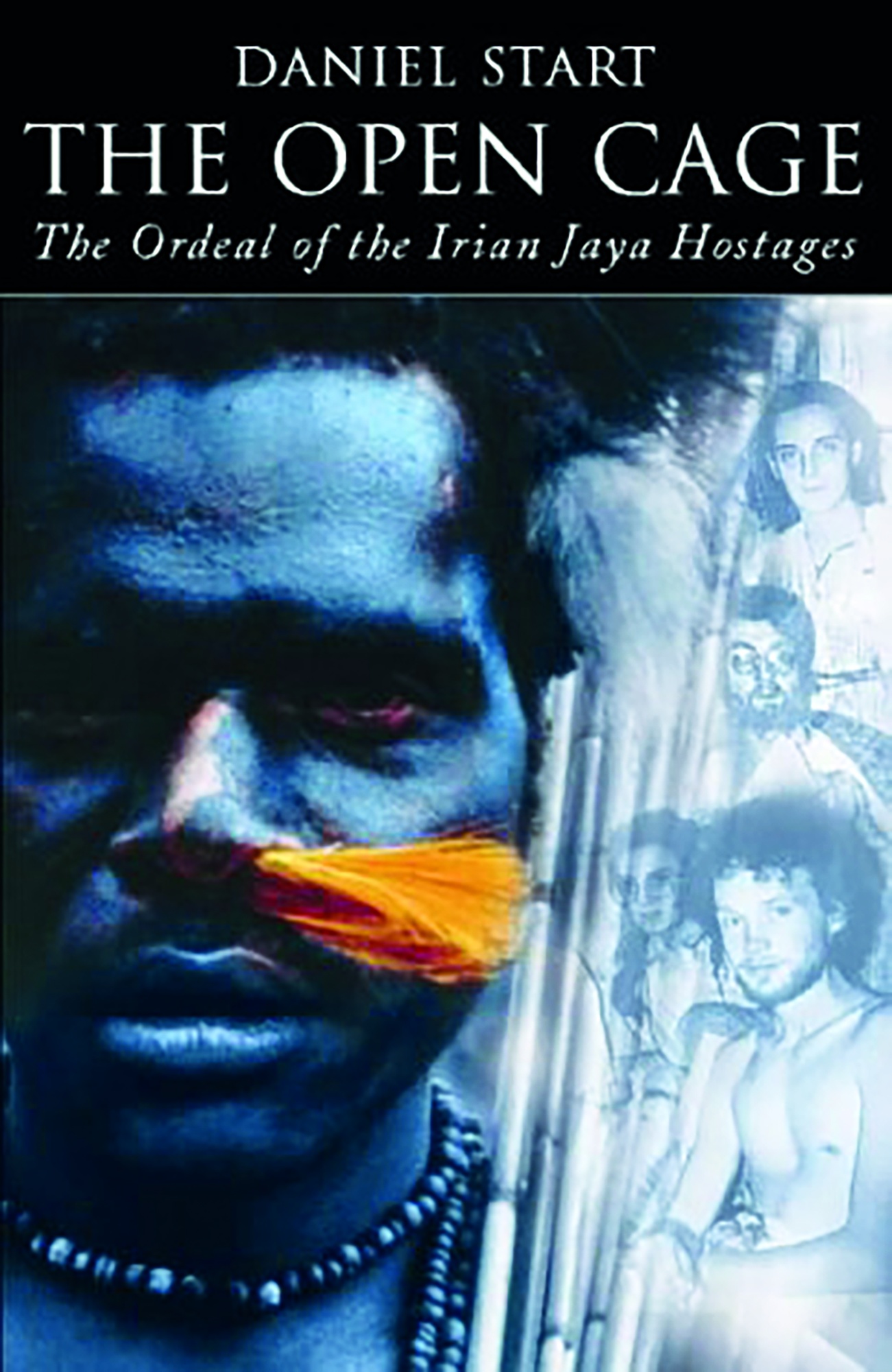 In October 1995, Daniel Start (then 22), a recent graduate in natural sciences from Cambridge University, arrived in Jakarta to lead a team of European and Indonesian scientists on an expedition to Irian Jaya (as Papua was called back then). Their aim was to gather biological data for a proposed national park. The team comprised five Indonesians, four Britons, one Dutchman and his pregnant German wife. In January 1996, they were abducted by the separatist Free Papua Movement (OPM) and held hostage for 130 days. Two of the Indonesians and numerous Papuan civilians were killed during a controversial rescue operation, in which the Indonesian Army's Special Forces (Kopassus) used a white helicopter that resembled those used by the Red Cross. British mercenaries were also involved. Start provides a riveting account of the hostages' ordeal. He sympathizes with the rebels and laments their situation, as well as Indonesia's inherent failure to understand Papua. It's one of the best books on Papua and well worth finding a copy.
Pretext for Mass Murder
John Roosa
2006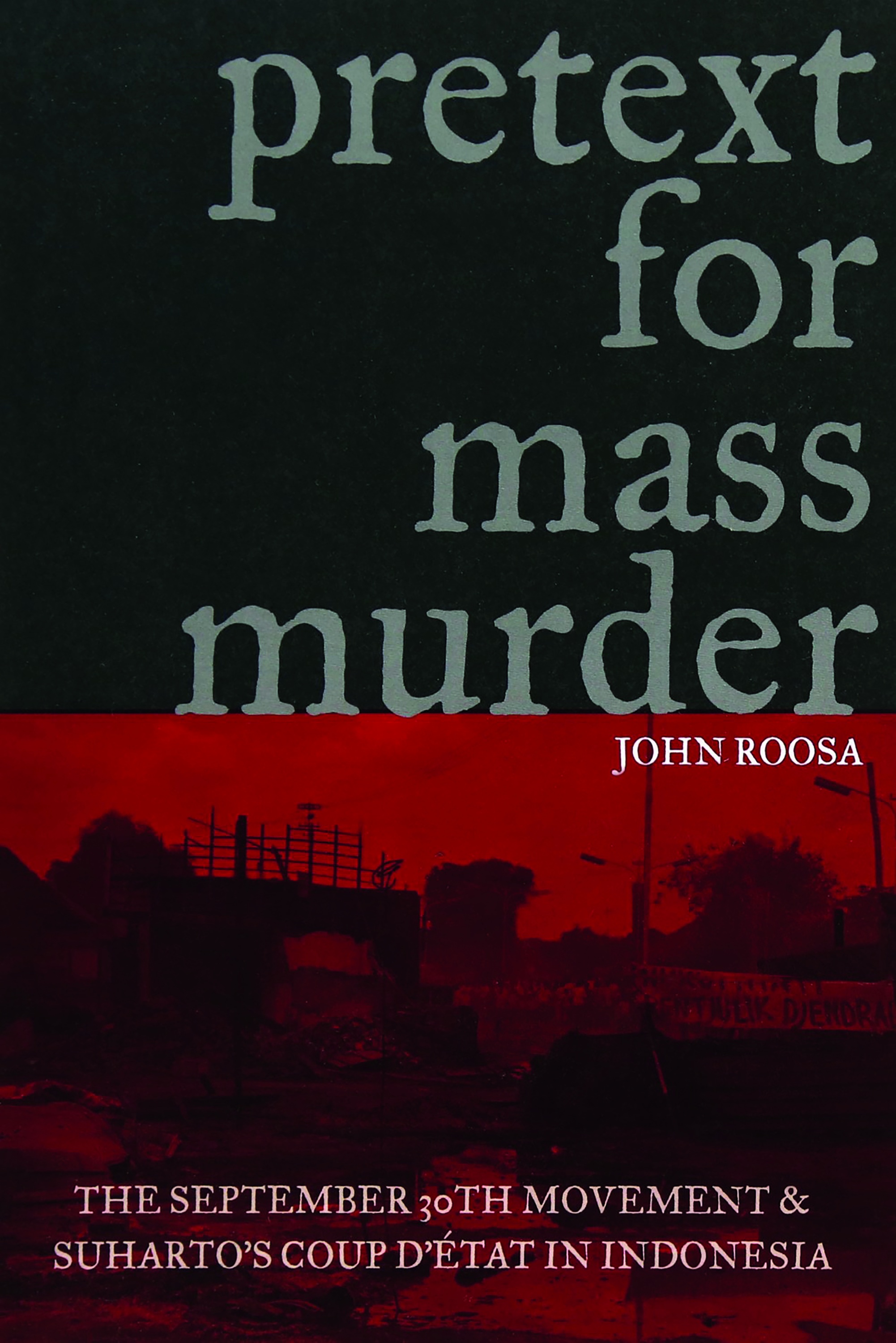 Ever since the events of October 1, 1965, when a group of military officers murdered six anti-Sukarno generals, there has been intense speculation on what really happened behind the scenes. The official version is that the Indonesian Communist Party (PKI) attempted a coup; fortunately, General Suharto intervened and saved the nation. In the aftermath, anywhere from 500,000 to 1 million suspected PKI members and sympathizers were murdered by the military, Muslim militias and state-sponsored killing squads. Some conspiracy theorists claimed Suharto masterminded the events of October 1 in order to take power. Others blamed China or America. Roosa, a history professor at the University of British Columbia in Canada, examines rival military factions and how foreign powers sought to manipulate them. He looks at key officials and issues in the PKI. He admits that "much remains unknown or uncertain", but he has shed considerable light on a mystery that was long shrouded in the false narratives of state propaganda.
Indonesia Do-It-Yourself
Frank Palmos and Pat Price
1976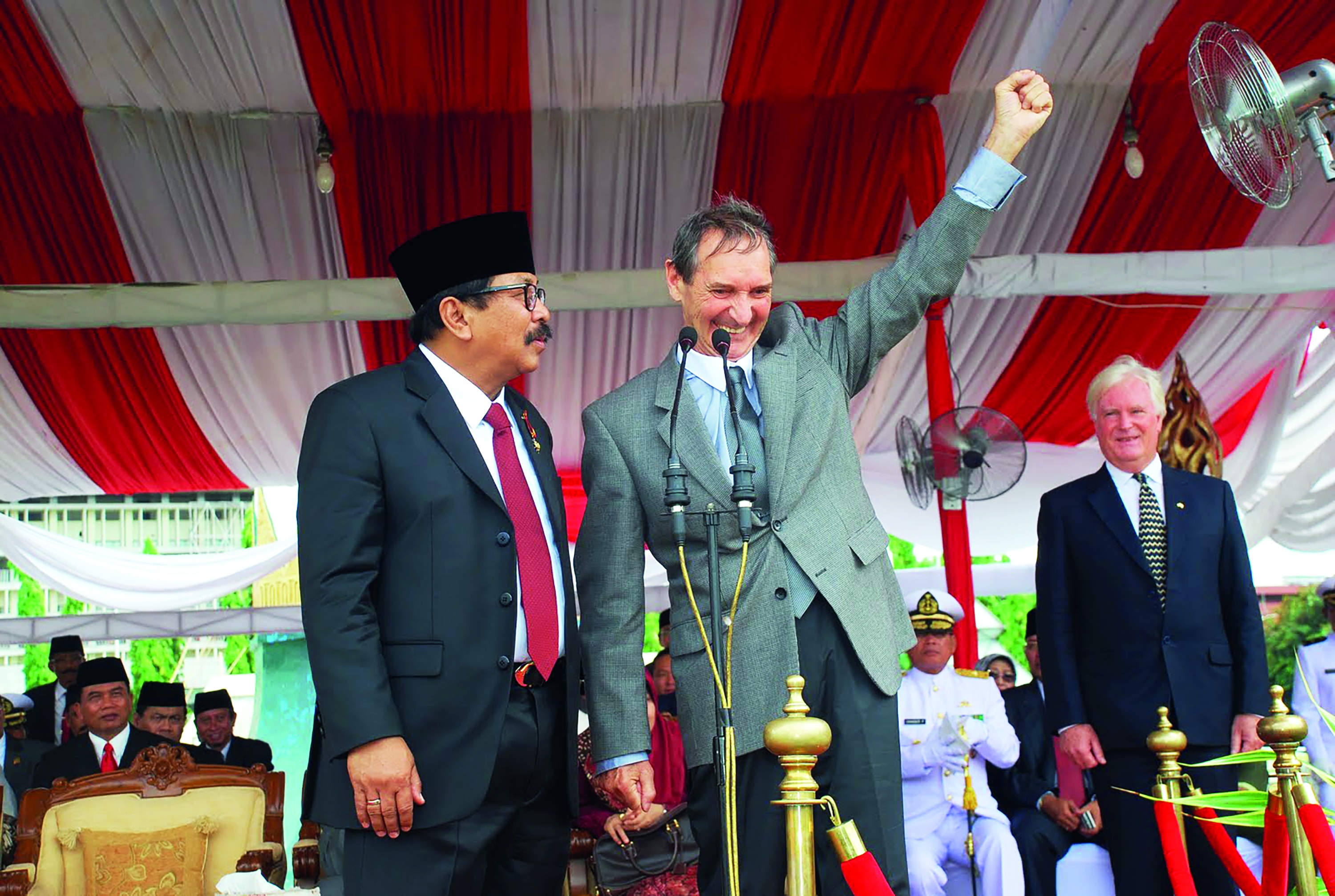 "Guide books … should be regarded a perishable good and not something lasting. After many years they attain a certain historical value and sometimes it's good to look back at the beauty of a now destroyed place, or the cheapness of a tour through Java in days past." So wrote Australian journalist and historian Frank Palmos in the prescient introduction to his irreverent and insightful guidebook to Indonesia. It's nearly impossible to find a copy these days. Lonely Planet's Across Asia on the Cheap was first published in 1975 and spawned an empire of travel guidebooks. Bill Dalton's detailed Indonesia Handbook first appeared in 1977 and remains well known. But the most entertaining book in the category is Indonesia Do-It-Yourself. Palmos and his then-wife Pat Price tell us exactly what Indonesia was like in the 1970s: the sex, drugs, gambling, politics, lousy accommodation and so much more. A Jakarta hotel is described as "a moving garbage heap" but the review then states the owner claims to be "improving the place and offers discounts to those carrying this book." With a bit of luck, this book will be republished as an Indonesian classic.
Stranger in the Forest
Eric Hansen
1988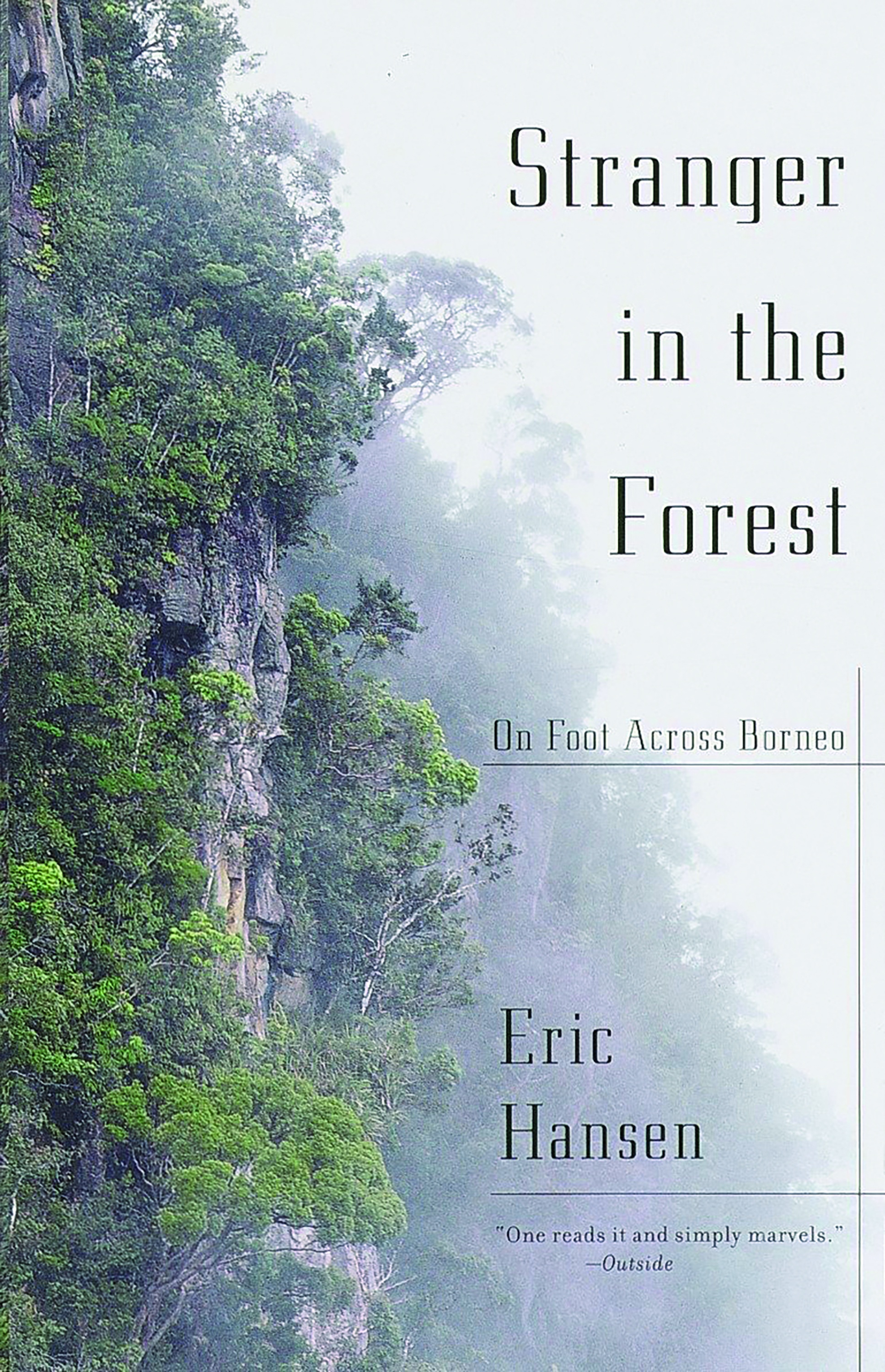 Much of the action takes place on the Malaysian side of Borneo, but this fascinating travelogue has enough about Indonesia's Kalimantan to merit its inclusion on this list. Eric Hansen was born in San Francisco and left the United States in 1971 to avoid being drafted for the Vietnam War. In 1982, he spent about seven months walking across Borneo and back again, assisted by indigenous people. With self-deprecating humour, Hansen tells incredible tales, from getting drunk with head-hunters to being attacked after being mistaken for a malevolent spirit. He also recounts his jungle diet, including monkeys, snakes and lizards. This book provides a glimpse of what life was like before the logging industry, oil palm plantations and modernity began transforming so much of the jungle and its inhabitants. An excellent companion book is Into the Heart of Borneo (1984) by Redmond O'Hanlon, recounting the tale of two Britons on a quest to find the Borneo rhinoceros.
A Nation in Waiting
Adam Schwarz
1994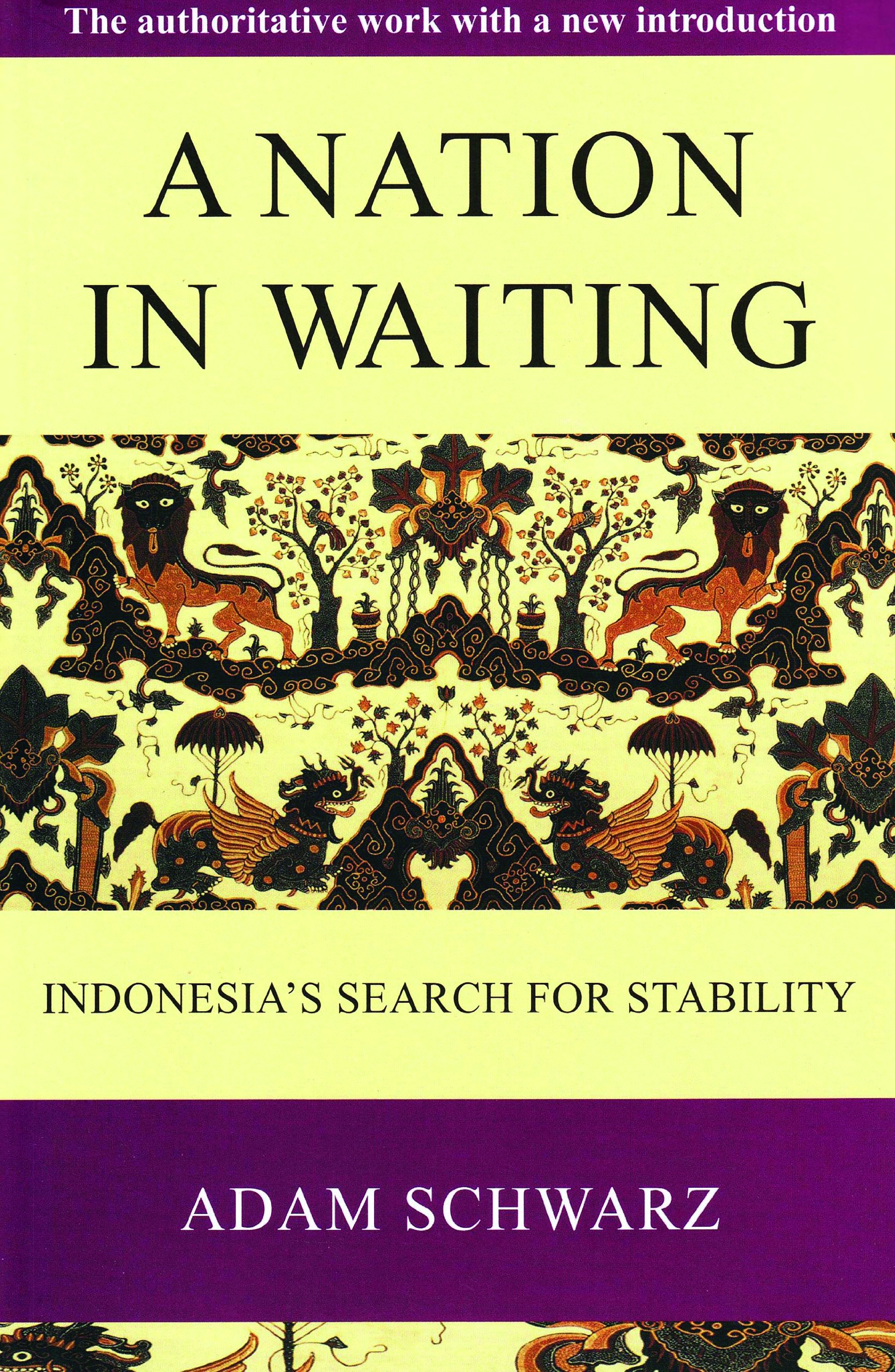 As soon as it was published, this was a must-have book in Indonesia, where it was banned. The title referred to growing impatience within Indonesia for an end to the authoritarian Suharto regime. We can thank Malaysian Prime Minister Mahathir Mohamad for the book. American Adam Schwarz was working on Wall Street in 1987 when he received a fellowship to join a Malaysian newspaper called The Star. But Mahathir then shut down the newspaper, so Schwarz was sent to The Jakarta Post. He started out editing the sports pages and was soon writing editorials on international business issues. He next worked as the Indonesia business correspondent for the Far Eastern Economic Review, but was forced to leave in 1992 after writing an article on the political and business clout of Suharto's children. This gave him time to write A Nation in Waiting. An updated version was published in 1999 with two additional chapters on the fall of Suharto and its aftermath. It's an excellent history of the regime.
Nathaniel's Nutmeg
Giles Milton
2000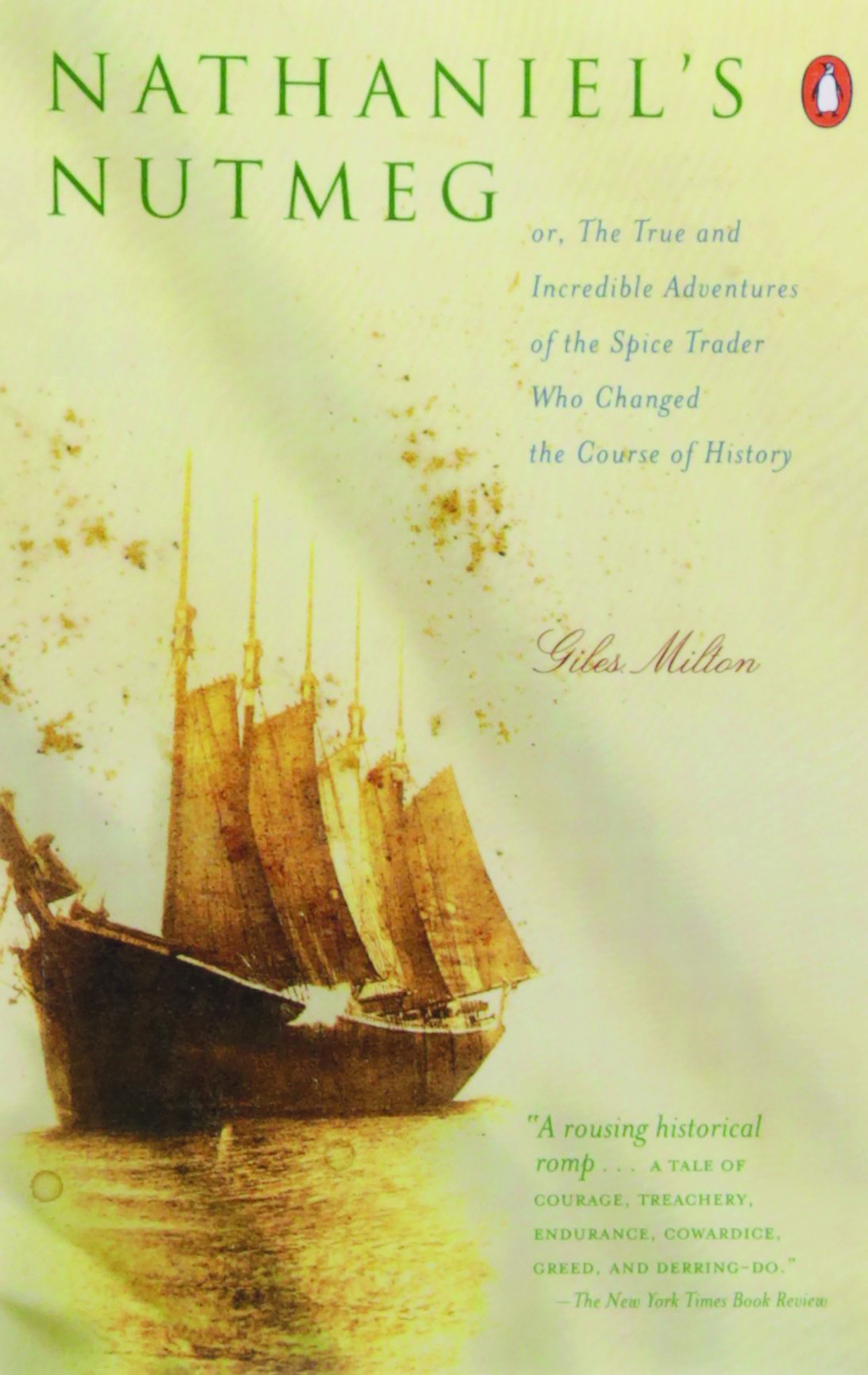 This book's subtitle is: "Or The True and Incredible Adventure of the Spice Trader Who Changed the Course of History." Nathaniel Courthope was an English adventurer, hired by the British East India Company to travel to the Spice Islands in 1616 and break the Dutch monopoly on nutmeg. The book is not his life story. Rather, it recounts the battles between the Dutch and the British to gain control of the spice trade. In 1667, by which time Nathaniel was long dead, the British gave up their claims on the nutmeg-producing island of Run in exchange for the right to keep Manhattan, which they had seized from the Dutch. Author Giles Milton makes history easy reading. Here's a passage describing life in Bantam (now Banten), the small port town on the western tip of Java: "Business could only be transacted after proffering large bribes to native officials, yet the bustling commercial life of Bantam continued to attract rival traders from all over the region and within its fly-blown alleys lived a melee of residents whose mutual animosities created endless troubles. Chinese, Indians, Christians and Muslims all lived within a stone's throw of each other and were equally loathed by the quarrelsome Javanese who only tolerated these foreigners because they depended upon their trade." Thank goodness everything has changed.
Sukarno, An Autobiography as Told to Cindy Adams
1965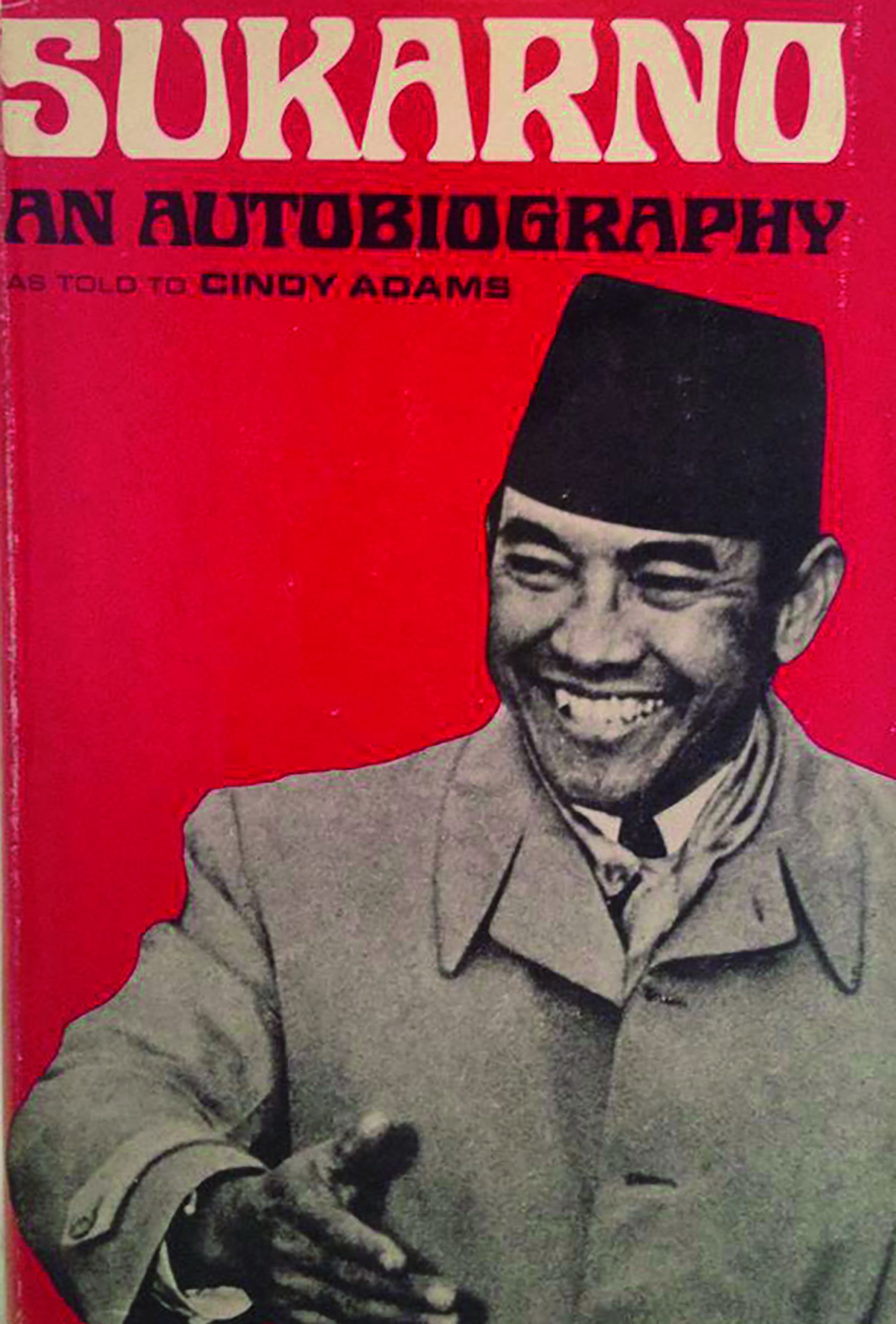 Hardcore historians might sneer at Sukarno's autobiography, which aims to present the founding president in an appealing light to Western audiences. This book was written by American journalist and gossip columnist, Cindy Adams. Her husband, comedian Joey Adams, was assigned by US President John F. Kennedy in 1961 as a cultural ambassador to Southeast Asia. His work took him to Jakarta's State Palace, where he and Cindy met Sukarno. At that time, Cindy was in her early 30s and Sukarno, a notorious lecher, was struck by her beauty. He agreed to an interview and was impressed with her subsequent article. After returning to New York, she received a message from the American ambassador: Sukarno wanted her back in Indonesia to write his autobiography. She spent several weeks interviewing him and listening to his life story. The resulting book, published when Sukarno lost his grip on power in 1965, is hugely entertaining. His love of Indonesia shines through. So too do his vanity, humour and uninhibited candour. People seeking more academic histories of Indonesia could consider The Religion of Java (1960) by Clifford Geertz, The Decline of Constitutional Democracy in Indonesia (1962) by Herbert Feith, and A History of Modern Indonesia since c.1200 (3rd edition, 2001) by M.C. Ricklefs.