Touted as the ultimate Indonesian street food, the martabak is a popular snack across the country.
Almost every city serves this local favourite which can be found everywhere from sidewalk carts, stalls and restaurants and is usually sold by street vendors at night.
Upon roaming the archipelago, you'll find there are two kinds of martabak: sweet and savoury. Both vary in taste, texture as well as cooking method.
Martabak Manis, or sweet thick pancake, is the sugary version and has several names such as Terang Bulan (meaning 'shining moon') in Surabaya and Martabak Bangka in Bandung, West Java. Today, it is common to have a variety of sweet toppings such as chocolate sprinkles, Nutella, fruits, marshmallows – even peanuts, sesame seeds and cheese.
The savoury one is known as Martabak Telur, or egg martabak. A roti-like fried stuffed pancake, it is also commonly found in other countries like Saudi Arabia, India, Thailand, Singapore and Malaysia.
In the encyclopedia Street Food Around the World, Bruce Kraig shares that its origins may be traced to the Middle East. The Arabic word mutabbaq means 'folded' which refers to the way the soft dough is stretched and folded around the stuffing.
This type of martabak is made with a thin stretched wheat dough which is skillfully folded onto an egg and minced filling. Vendors will let you decide on the size of your martabak, as more eggs in the batter make it bigger. The standard is two eggs and most will allow you to go up to five. Duck eggs are a common choice as they taste a bit saltier and create a richer texture. As for the meat, you can choose between chicken, lamb or beef.
Although nothing beats the experience of immersing yourself in their culture and indulging in an assortment of martabaks from vendors lined on the streets, perhaps even in different cities, you might want to try creating your version.
Making a homemade martabak isn't complicated and there are several recipes found on the internet. You can search for the ones you prefer and make the necessary adjustments to suit your palate and preferences. But for beginners, we've compiled a few easy steps that you can follow to create your martabak to devour and share.
Martabak Manis (the sweet version)
Tasty Indonesian Food shares this quick recipe. For the ingredients, you'll need 250 grams all-purpose flour, 30 grams tapioca flour (or Maizena flour), two medium eggs, 300 millilitres milk, 90 grams castor sugar, 1/2 teaspoon instant yeast, 1/2 teaspoon salt and 1/2 teaspoon baking soda.
To create the filling, prepare roasted ground peanuts, chocolate sprinkles/chocolate cream like Nutella, condensed milk, castor sugar and butter.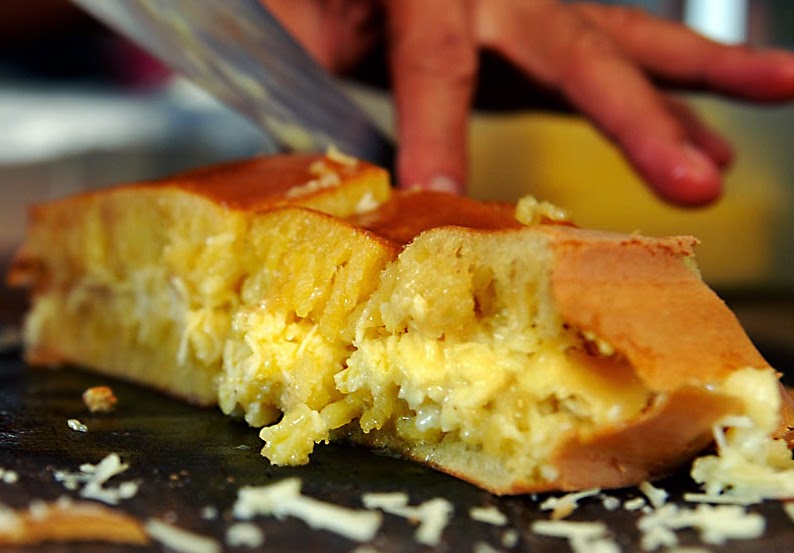 First, combine flour with yeast and salt. Whisk eggs, sugar and milk on high speed using an electric mixer. Slowly add the flour mixture into the batter and whisk until there's no lumps. Cover the bowl with a towel and let it rest for 30 minutes to one hour until the batter rises and creates small bubbles. If the batter is too thick, add a bit of cold water then mix well.
Add the baking soda into the batter, wait for five minutes then prepare a 24 centimetre thick bottom flat cast iron (or a non-stick frying pan) over medium heat. Using a ladle, add about three to four scoops of the batter onto the pan so it covers the base completely. Press the batter with the ladle's backside around the pan to create crispy edges later on. Reduce the heat to low and cook until it creates plenty of bubbles on the surface. Sprinkle some sugar around the pancake, then put on the pan lid. Leave it to cook for another ten to 15 minutes.
Transfer the pancake to a flat surface and spread some butter on it. Then top the pancake with the prepared fillings. Fold the pancake in half and using a knife, cut it as you desire.
Martabak Telur (the savoury version)
This appetizer is easy to make and only takes 15-30 minutes according to Tasty Indonesian Food. For their version of this delicious snack, you'll need 250 grams minced beef, four cloves of garlic, one medium onion, one small leek, one spring onion, three eggs, two tablespoons chopped Chinese celery leaf (optional), one tablespoon curry powder and salt and white pepper to taste.
For the dough, prepare two cups of plain flour, three tablespoons of oil, 3/4 cup water and a pinch of salt. To minimise the cooking time, you can use spring roll wrappers or Phyllo pastry sheets as a substitute for the dough.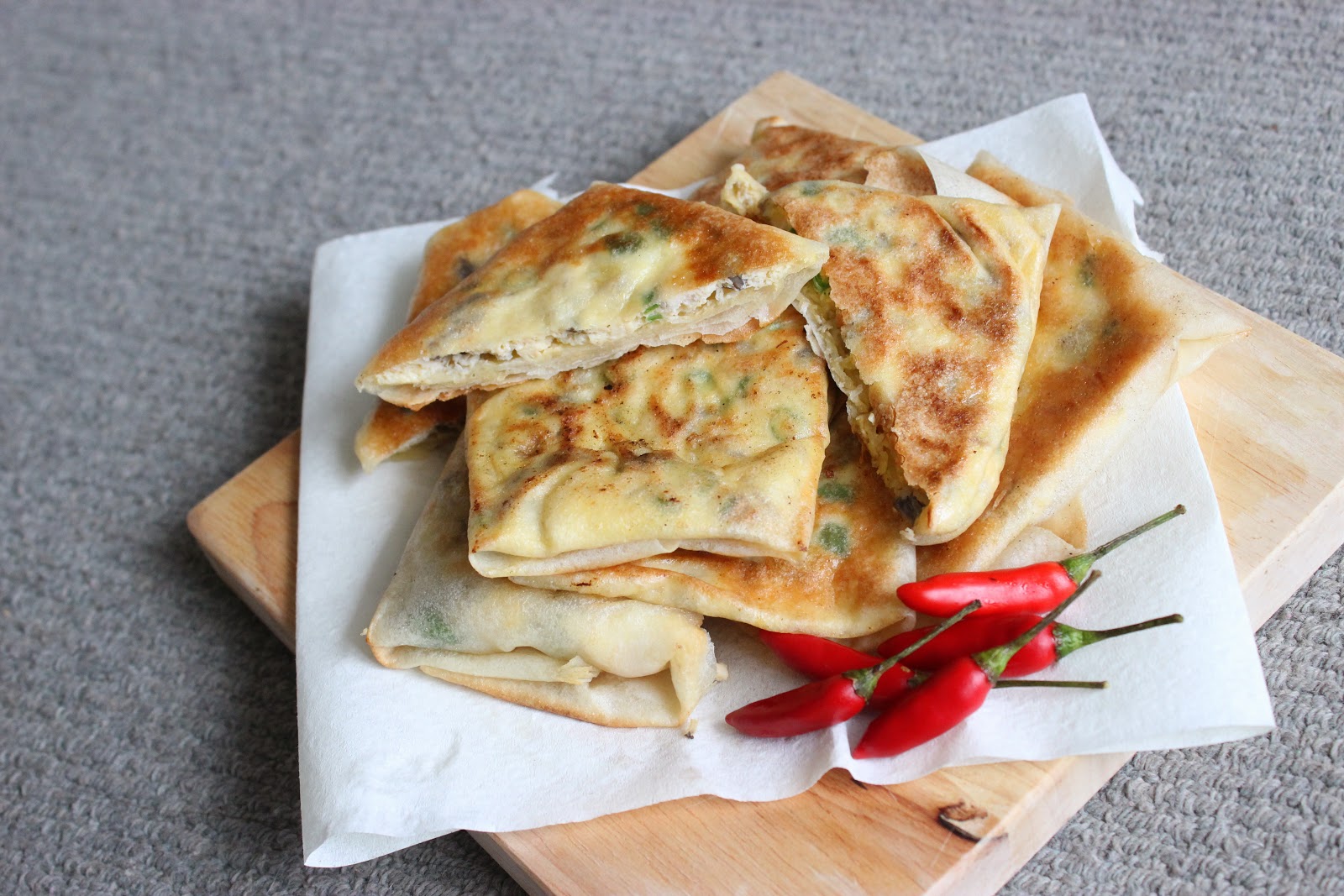 Prepare the dough first by combining all ingredients and kneading them into an oily elastic dough. Cover and leave at room temperature for two hours. After, divide it into four parts and roll each piece into a ball. Flatten each ball of dough or use a rolling pin to make a large thin circle.
While the dough is resting, start making the filling. Heat oil and saute garlic and onion for a few seconds. Add the meat and cook until meat changes colour. Add leek and celery then continue sauteing for two to three minutes. Then add curry powder, mix well and cook for three minutes. Set aside.
To make the martabak, take a bowl and put the filling, eggs, spring onion, salt and pepper then mix well. Heat a frying pan, fill the centre of each circle of dough with the mixture and fold everything over in an envelope-like fashion. Fry until golden brown on one side, flip and fry the other side.
Once done, cut into pieces and serve with vegetable pickles and sliced chillies.
Featured Image via Serious Eats
Also Read Secrets to Indonesian Cooking