Hotel Santika Beach Resort Belitung gets my vote as the best accommodation in Belitung.
Having previously lodged in a less-than-stellar property during the pandemic, I decided to give Hotel Santika Beach Resort Belitung a chance. I'm glad that I did because I was pleasantly surprised!
The room at Santika was clean and bright and the balcony was placed just right to catch a view of both spectacular sunrise and sunsets. I rested peacefully on the comfortable bed and awakened to a beautiful oceanic view when I opened the curtains every morning. The resort has a 140-metre pool perfect for me to squeeze in an early morning cardio workout swimming laps. The pool is a favourite place for families and friends having fun and creating memories. And,  not to miss is the dreamy turquoise-coloured waters of the beach.
The well-equipped gym at the resort was inviting, yet I preferred to walk the white-sand beach at sunset hour, both tranquil and exhilarating. More so, being outdoors, even around the resort, was an absolute treat.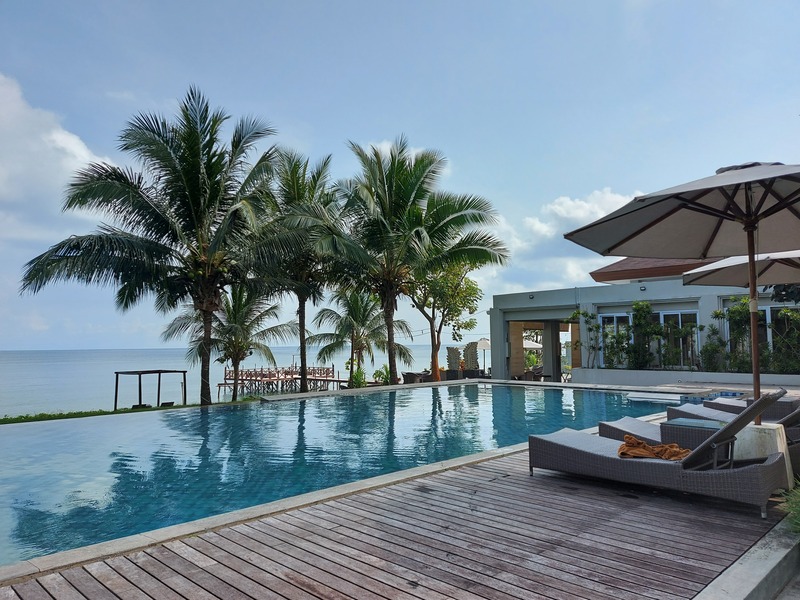 Although the resort is about a 30-minute drive from the city centre of Belitung, guests can hop on shuttles and even rent motorcycles provided by the resort. Roaming around the excellent-conditioned roads amidst no traces of traffic and surrounded by the serene nature, was a breeze.
After a day of rest and relaxation by the pool, I was ready for some adventure, by heading out on walk. About 35 minutes away, or 3 kilometres from the resort, is the amazing Tanjung Tinggi beach, made famous in the movie Laskar Pelangi. This geological wonder ought to be on everyone's Belitung travelling to-do list.
After my beach excursions, I am ready to enjoy dinner in the oceanfront dining patio. Saturdays feature a seafood BBQ buffet as well as a tantalising selection of western and traditional Indonesian dishes. A hearty the well-balanced breakfast buffet offers a great selection for every taste.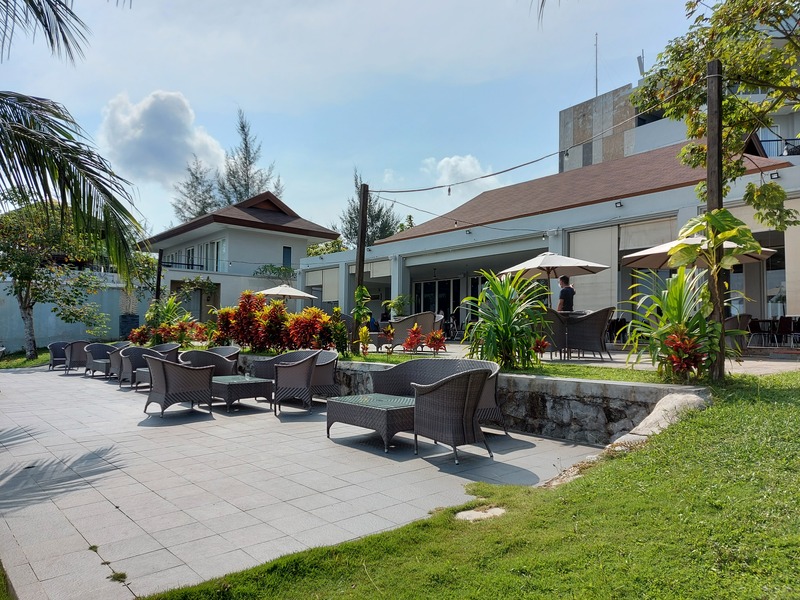 But, one meal in any hotel and resort is enough. When you are ready to venture out to explore Belitung's culinary scene, check out The Well Restaurant/Café in Tanjung Pandan. The Well was designed with the expat traveller in mind. This is the real deal; a modern, air-conditioned, tastefully designed space with a welcoming vibe. For coffee lovers, the baristas at The Well are ready to serve roasted Sumatra Arabica. The woodfired BBQ delivers a New Zealand grass-fed tenderloin like no other. Fresh tasty salads and in-house baked artisan bread and pastries provide a refreshing variety for the expat tastebuds. The Well is indeed a treasure and worthy of a second, third or fourth time round of visit!