Embarking on a voyage to a new city is like unwrapping a beautifully wrapped gift – filled with anticipation, yet accompanied by the butterflies of the unknown.
But worry not, Noble Asia is more than just a relocation company; it's your trusted companion in embracing Jakarta's vibrant embrace as your new abode.
A Personalised Approach to Relocation
What sets Noble Asia apart is their knack for personalisation. They don't just tick off boxes; they engage in heart-to-heart conversations to grasp your family's desires, quirks, and qualms. It's a tailor-made approach that moulds their relocation plan to fit like a glove – your glove.
Guiding You Through Administrative Maze
Ah, the bureaucracy of visas and immigration – a realm often filled with exasperating loops and turns. This is where Noble Asia dons its superhero cape. They stand by your side, guiding you through each meticulous step, ensuring all your documents are as crisp as a tailored suit.
Finding Your Haven in Jakarta
Noble Asia isn't just about relocating; it's about finding your sanctuary amidst Jakarta's bustling rhythm. Picture your dream home – now let Noble Asia weave the reality. With their expertise, they sift through options, aligning them with your desires and budget. The paperwork, the utilities – consider it done, leaving you to bask in your newfound haven.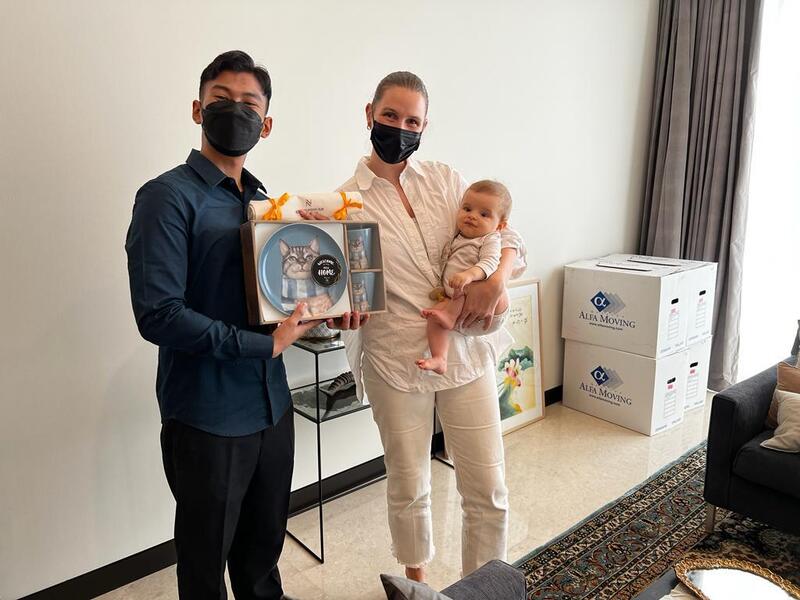 Education Excellence for Your Children
For scholarly minds and inquisitive hearts, Noble Asia is your compass in Jakarta's education landscape. They understand that your little ones' growth needs nurturing, so they steer you towards reputable local or international schools that resonate with your values.
Navigating the Unfamiliar
As you step into the Jakarta sun, Noble Asia's orientation is your compass. Medical facilities, shopping havens, transport arteries – they unravel the city's map for you. It's like having a local friend who knows all the hidden gems.
"It was Excellent, We had great support all the way. From getting the house, negotiating, finding a good location, traffic, and everything related to coming to Jakarta. We had great support in getting the house and signing the contract through actually receiving the house. So we're very, very pleased."
Bridging the Cultural Gap & Language Barrier
Now, let's talk about cultural immersion. A new city means new customs, new flavours, and new rhythms. Noble Asia hands you a cultural decoder, helping you bridge the gap between "newbie" and "local." No more lost-in-translation moments.
And the language? Well, consider it conquered. Noble Asia links you to language classes and resources, so you can navigate conversations like a pro. Imagine strolling through Jakarta's streets, greeting locals with an easy "Selamat pagi!"
Committed Support, Always
Noble Asia's commitment goes beyond your arrival; they're there to stand by you through any uncertainties. The settling-in process might pose challenges, and that's precisely when Noble Asia comes into play, safeguarding the continuity of your serenity. Moreover, it's not solely about your individual experience; your entire family matters.
Their support extends to your trusted companions and young adventurers. They foster your family's development within Jakarta's welcoming environment, aiding them in discovering their niche amidst the city's lively rhythm.
Time To Say Goodbye
Now, every story has an ending, but Noble Asia ensures it's a graceful one. When it's time to bid adieu to Jakarta, they're your stagehands, managing the logistics of leaving with finesse.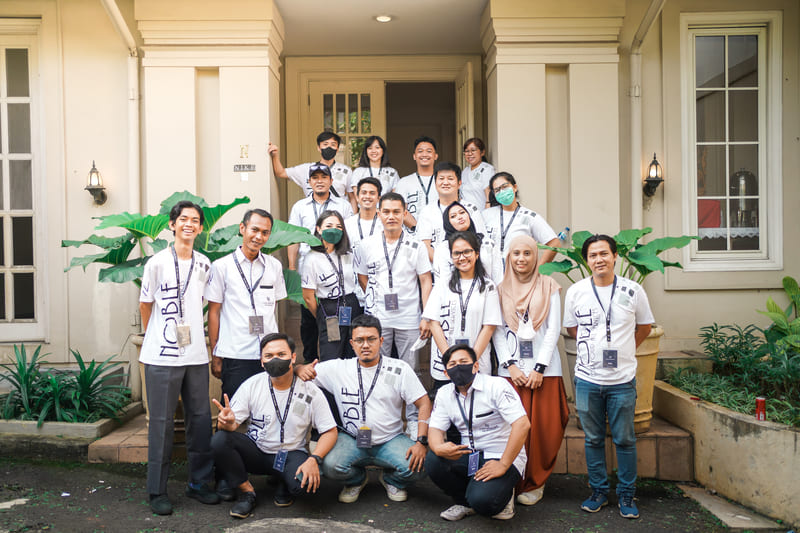 A Partner in Every Sense
Noble Asia embodies a resolute philosophy – they transcend the role of a mere relocation company, evolving into an unwavering ally throughout your family's venture to Jakarta. Through their devoted team of specialists, dedication to tailoring services, and steadfast assistance, Noble Asia orchestrates a journey that transforms your transition from Jakarta into a triumphant expedition. Embrace this leap of faith with assurance, for at every juncture, Noble Asia stands as your guiding light, scripting a remarkable chapter within the narrative of your family's life.
The team of friendly experts are all about giving you a hand-tailored experience, and they're there with unwavering support to make moving to Jakarta feel like an awesome journey. True to their tagline, "they live up to the reputation of providing a First Class Real Estate Service," Noble Asia's got your back at every twist and turn, ensuring that every chapter of your family's relocation story.
Explore our website for more information nobleasia.id