A 15-month-old boy is being reunited with his mother in Bali after allegedly being abducted by his father, a self-described former Perth spiritual healer.
Andrew Larmour was found safe and well today after his mother Agnieszka (Agnes) Krzysztofowicz had claimed her ex-partner Alistair Larmour had taken him during a late-night home invasion.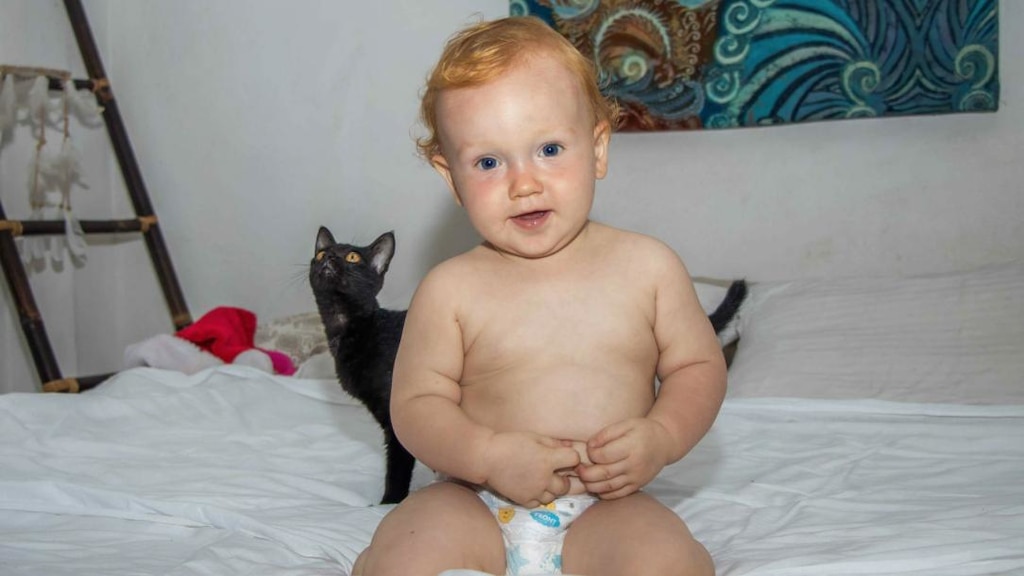 Ms Krzysztofowicz and Mr Larmour live in Bali and are currently in the middle of a custody battle after becoming estranged last June.
Ms Krzysztofowicz hired child recovery specialist Col Chapman and said on Thursday that she feared for her son's safety.
"The hours since (Andrew was taken) have been the worst of my life," she said.
"He is a small baby who must be terrified by the whole situation. Every minute counts to get Andrew back home."
Yesterday, Mr Larmour posted a video to Facebook defending his actions as the "only option" and claiming he "just wanted to be a dad".
"I just wanted to make the point that Andrew is happy and healthy and that he's fine, I'm fine. I haven't seen Andrew in 10 months and I've been trying to come to an agreement for visitation rights. This is what it took to get Agnes to actually talk to me. I felt really cornered and that this was actually the only option left to me." He said.
Ms Krzysztofowicz alleges Mr Larmour stormed into her home near Ubud on Sunday night with a second man, who took her son from his bed. She said the men then fled in a nearby car.
Australia's Department of Foreign Affairs and Trade said it was aware of the alleged abduction of a child by an Australian man in Bali. "Due to obligations under the Privacy Act we are unable to provide further information," a spokeswoman said.
Source: Perth Now
Photo courtesy of Perth Now, Facebook