A vibrant scene of yoga emerged in the mountains of Ubud years ago, and now the more rigorous training programmes of CrossFit and mixed-martial arts (MMA) are taking hold near the coast. 
Bali's waves made it famous early on, but as posh resorts and high-end restaurants proliferated on the island, lazy afternoons on the beach quickly surpassed surfing as the most common activity. However, with an explosion in wellness retreats, fitness vacations, and overall health-consciousness increases, Bali has now become home to a number of new gyms that can send its visitors home with a six-pack instead of regretting a few too many Bintangs.
CrossFit is a fitness regime focused on high-intensity exercise featuring barbells, gymnastics, and bodyweight movements designed to deliver fast results from its famously difficult and competitive workouts.
S2S CrossFit was first to open its doors in 2013 in Canggu, adding a second location in Jimbaran last year. Its original location was nestled in serenity among rice paddies, and its second location boasts not just a CrossFit box but a 5,000 square metre training facility equipped with private soccer turf, sand volleyball courts, basketball courts, tennis courts, auditorium, on-site accommodation, and air-conditioned indoor training area.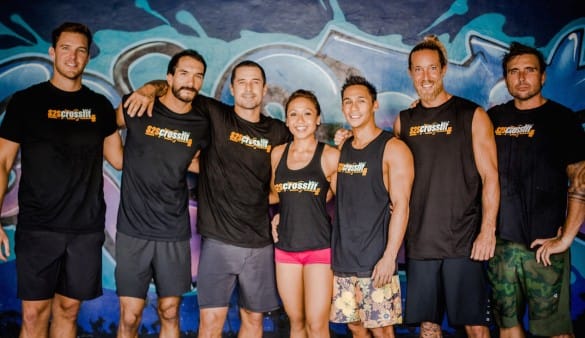 S2S founder and owner Crissilia Fredeluces has noticed that Bali is become more health and fitness oriented. "Our CrossFit community has certainly grown rapidly from only having one barbell shared between the five of us in our original Canggu box to now a few locations across Bali," she says. "When we first opened our box, there was nothing around us except for gravel and rice paddies. Now Bali is immersed with gyms popping up everywhere, fitness retreats, and healthy cafes. It's exciting to be part of the growth from day zero and seeing our vision of impacting lives on this island come to life!"
Fredeluces has noticed a huge shift from people coming to Bali to surf and drink to now joining the vast options of fitness retreats as their holiday. To accommodate this, S2S opened a second, larger branch in Jimbaran, which is catered to running CrossFit and lifting seminars, workshops, and fitness retreats. "We've been very blessed to have a multitude of reputable athletes from Olympians to CrossFit Games Athletes land in Bali to share their knowledge, giving our community the ability to improve their athletic and coaching abilities. And more importantly, continue living out our vision to see lives impacted through healthy eating, fitness, and community," she adds.
Reflecting this massive growth Fredeluces describes, CrossFit Wanderlust and Bali Muay Thai & MMA have also recently opened in Canggu alongside each other, giving access to CrossFit, boxing, Brazillian Jiu Jitsu, spin cycling and much more in a single stop. CrossFit Wanderlust Bali is led by Dave Driskell, a high-level coach and athlete (2015's Fittest in Indonesia) who also doubles sometimes as a sports model gracing billboards around the world from Finland to Fresno as the face of a global Adidas advertising campaign. Crossfit Wanderlust occupies a 500-square-metre warehouse boasting ample space to sling barbells and dare great heights with rope climbs alike. The objective of CrossFit Wanderlust as they mention is "building better humans" via health, nutrition, functional movements alongside strength and conditioning.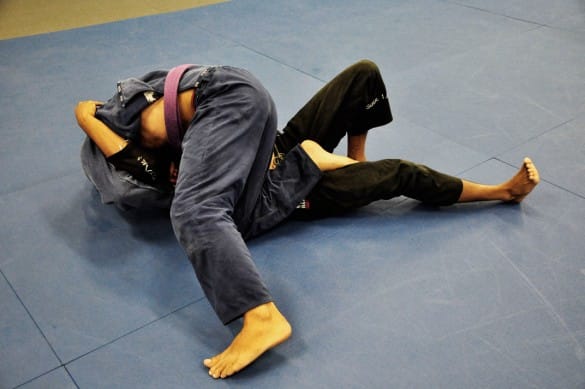 It isn't merely the tourists making amends for too many Mai Tais populating the gyms though; these programmes are making Bali a CrossFit destination. Avid and elite athletes from around the world gathered in Bali this April to train in a week-long seminar organized by leading fitness vacation organizer, Adventure Fit, to learn from world-champion Russian weightlifter, Dmitry Klokov, who can hoist nearly 200 kilograms from the ground to overhead in a single movement. Joining for the following week was Jackie Perez, a CrossFit celebrity and coach from California with a quarter-million followers on Instagram to track her for training tips and inspiration.
Two brothers from New York had this very concept in mind when creating Bali Muay Thai & MMA. Relocating from Phuket to Bali, Andrew and Anthony Leone have set up the camp to provide "world-class training in paradise" by assembling a team of seven top instructors from each of the key disciplines involved in MMA, including grappling, Muay Thai, and boxing. The Leone brothers have seen success in bouts against top competition throughout Asia, and have begun assembling a fight team including undefeated One FC fighter of Ultimate Fighter China fame, Rocky Lee, and WBC titleholder Tiffany Van Soest. They offer packages of accommodation and elite instruction to help fighters prepare for upcoming bouts or for anyone looking to commit time to focus on training to reinvigorate their fitness levels.
"We are very happy and thankful to be here in Indonesia!" says Andrew Leone. "These last two years have been a great start, and we are all very excited about the future, its exciting times for the Indonesian martial arts and fitness community."
Both CrossFit and MMA have reputations of being intimidating, but each of these programmes offer specialized coaching and classes that cater for the beginner.
Each CrossFit class is led by a certified coach, trained in techniques and methods to adapt the workout based on the participant's fitness level and other restrictions from previous injuries or health conditions. Bali Muay Thai & MMA offers introductory level classes like 'Beginning Boxing' to teach the fundamentals in a safe and friendly way.
Most people work hard to get in shape to show off that new swimming suit to prepare for their Bali trip, but lose ground in their fitness over the course of the holiday. Instead, check out these great gyms during your next trip to come home to brag about the 'beach body' you got on your vacation.
S2S Crossfit
+62 81 3393 73550
Canggu: Jl. Raya Semat, 1km from Berawa Beach, Canggu
Jimbaran: Jl. Segara Wangi No. 36, Kedonganan, Jimbaran Bay Beach
Crossfit Wanderlust
+62 878 6156 8934
Jl. Raya Padonan No. 6, Canggu
Bali Muay Thai & MMA
+62 819 167 27401
Jl. Raya Padonan No. 6, Canggu