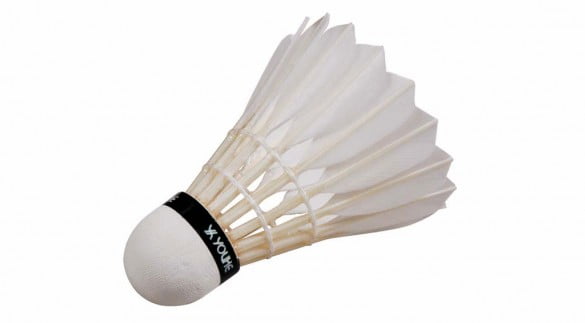 Its origins can be traced back to a game called Poona,
British soldiers felt it was fun when they played it in India,
So the blokes decided to bring it back to the land of Big Ben,
Where it was played for many years by children, women and men.
In 1873, the Duke of Beaufort invited guests to his mansion for a game,
It was on the Duke's estate called 'Badminton' that the sport allegedly got its name,
The sport is played with a shuttlecock, there's absolutely no need for a ball,
The downside is that you can't play it by yourself if there is no opponent at all.
Indonesian superstars were aplenty, Taufik Hidayat and Rudy Hartono to name a few,
Talent and determination they had, and were often touted as the players to view,
They've won the Olympic Gold, Thomas Cup glory and other prestigious medals,
They returned home as heroes and at the airport swarmed by fans; boys and girls.
Sadly today the reign of Indonesia as a powerhouse has long passed its due,
Some players were disqualified at the 2012 Olympics for throwing a game or two,
They were found guilty of not giving their best and deliberately played to lose,
Match officials and spectators were disgusted, the latter responded with lots of 'BOOs'.
What was once considered Indonesia's national sport is starting to lose its popularity,
Many veteran players say that something has to be done quickly to avoid a sporting-calamity.
The interest in the game is waning and often lacks government funding and support,
With limited incentives, newcomers would rather play tennis or football than to take up the sport.