Studying abroad has always been my dream; it would expand my knowledge and experience.
After I had finished my Bachelor's degree, I decided to continue my studies in the Netherlands, since it offers beautiful landscapes as well as unique culture and traditions, and the wide range of world class universities was also a bonus. I chose the University of Groningen, studying International Relations. It's the oldest university in the Netherlands, built in 1614, and it has a great reputation with respect to research universities in the world.
What to See in Groningen?
Groningen is located in the northern part of the country. As the capital of the Province of Groningen, Groningen is a tiny yet magnificent city, offering a calm and friendly atmosphere. Everyone in Groningen can speak – or at least is familiar with – English. Therefore, the language barrier is not really a big deal. In terms of how to get around each day, most people there usually commute by cycling or walking. There are lots of places worth exploring, such as the biggest park in the downtown area, called Noorderplantsoen where you can read a book while enjoying Groningen's warmth in the summer, or walk your dog in the morning.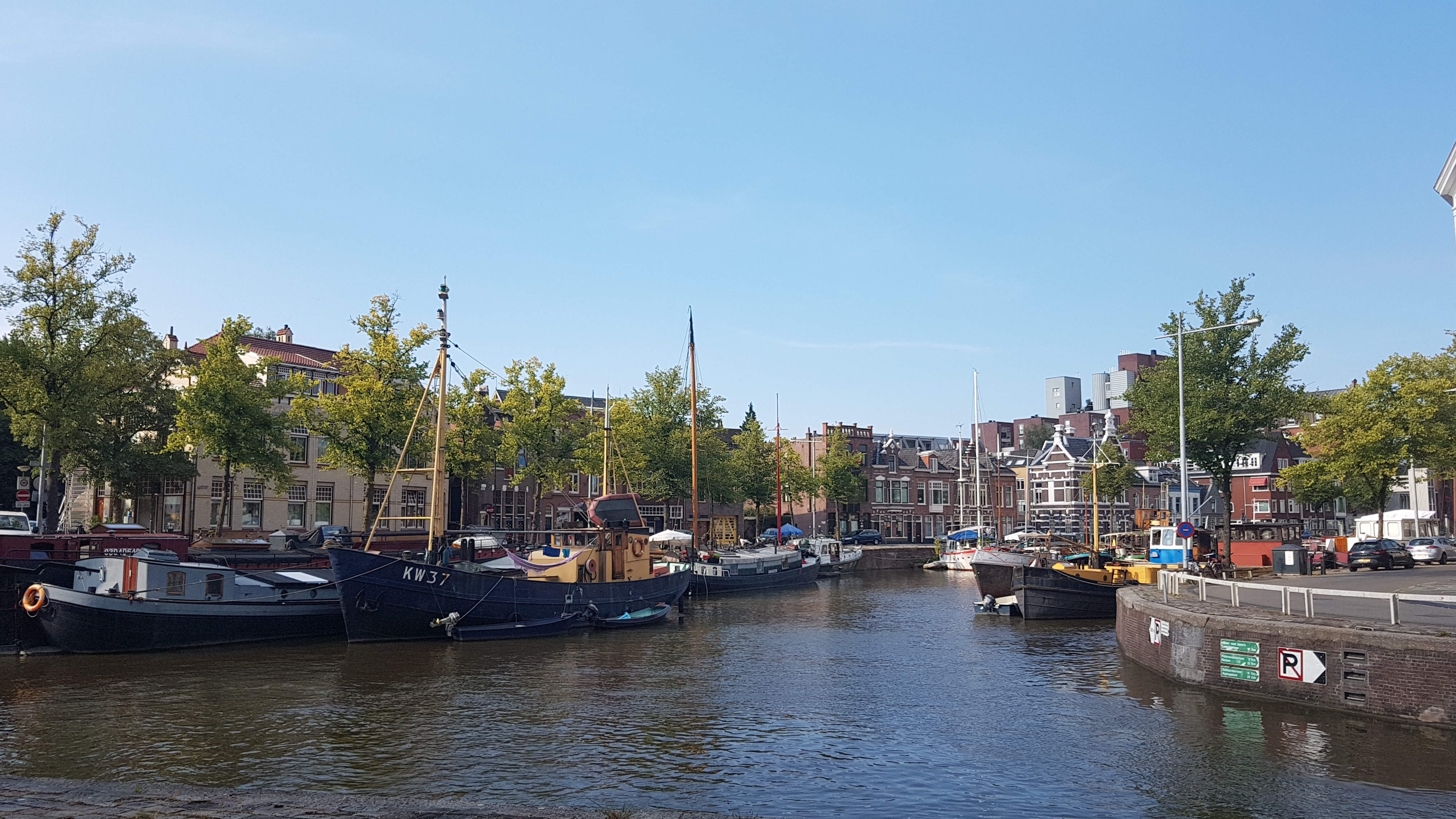 Nearby, you can spot a tall gothic-style church, namely Martini Tower located in the Grote Markt area, which offers a view over the city and its surroundings. In Grote Markt, you can also treat yourself to endless dining options with a rich selection of delicious international cuisines. If you desire some fresh produce, you can also find it at the market which opens every Tuesday, Friday, and Saturday.
In the afternoon, you can catch a sunset while enjoying your coffee at Reitdiephaven, a nice pier in northern Groningen. At night, the city is rather quiet as most shops are closed at 6pm, but you can still enjoy the night at several local bars. Here, you can discover Groningen's beers and embrace the friendly atmosphere of the locals.
Groningen: The City Is Our Campus  
At the University of Groningen, I experienced an international environment where my friends and lecturers came from all over the world. It was also exciting to learn about each other's cultures in the class and outside. In addition, I learnt that the lecturers are also prominent experts with long lists of publications and experience. Their wide-ranging knowledge let me explore new perspectives in international studies, especially since they also invited some researchers and scholars to be guest lecturers.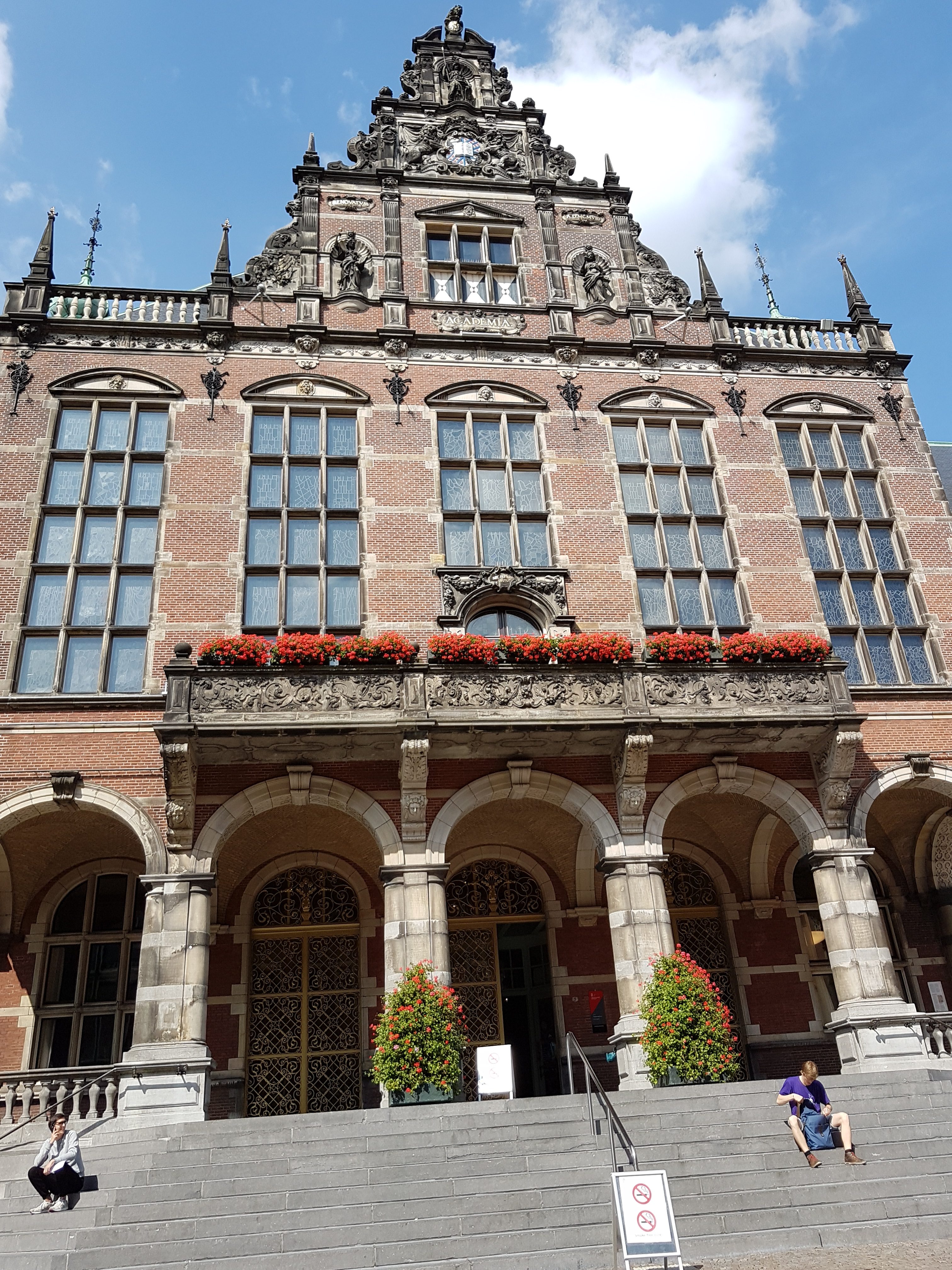 Being a part of Groningen allowed me to get in touch with student-related associations, such as the Erasmus Student Network (ESN) and Perhimpunan Pelajar Indonesia Groningen (PPIG), or Indonesian Students Association Groningen. At ESN, I learned to drink in the diversity of the members, as well as get to know more about the local culture by participating as a Group Leader for Experience Groningen for two days. Doing this, I led a group of students to explore the city of Groningen for two days. We visited historical landmarks in the city, such as the synagogue and Prinsentuin – the King's park and residence – as well as a mustard and candle factory in Eenrum and a castle in Nienoord.
During these two days, we also learned to kayak, a well-known paddle sport in the Netherlands. At first, it was quite difficult to balance our bodies inside the kayak, but after we got used to it, it was fun! We also had a special dinner with the locals; it was such a warm and welcoming experience to be exposed to the locals and learn their culture.
Meanwhile, PPIG was my second home where I interacted with fellow Indonesian students and created exciting programs together. I was the Manager of External Division at PPIG, tasked to assist a bunch of new students to find their accommodation and help them adapt to their new circumstances in Groningen. It was quite tricky to provide them with accommodation, since the city has a shortage of student's accommodation. But, with the help of other Indonesian students, we were able to manage the difficulties.
I also actively engaged in some of PPIG's events, such as Groenscup, the biggest Indonesian sports event in Europe, and Indonesian Day, an Indonesian cultural event. It was delightful to work with other students from my home country because I could cure my homesickness, just a little bit, while my family were miles away.
PPIG also accommodated Indonesian students with gatherings and feast celebrations. For instance, during Eid Mubarak, we prayed and gathered together to celebrate. We were working together to provide food and beverages for the event and indeed, it helped to satisfy my longing for Indonesian food.
Enjoying the Netherlands
There are several important dates in the Netherlands, such as the birthday of King Willem-Alexander or King's Day, 27th April, and Keukenhof, the tulip festival during spring time. In 2018, King Willem-Alexander and his royal family were visiting Groningen and I got the chance to represent my campus to welcome him in front of the Academy Building of the university.
We dressed in black and wore a mortarboard to symbolise academia. Nobel prize winner in chemistry, and a professor at the University of Groningen, Prof. Ben Feringa also welcomed the royal family by presenting his inventions. For me, it was such a wonderful experience to meet and greet the Dutch Royal Family. After greeting them, we enjoyed the party on the streets. Everyone was wearing orange adornments, the national colour of the Dutch, and everyone was flying the Dutch flag. It was such a joyous moment to see people sing and dance celebrating the king's birthday.
I also managed to visit Keukenhof in Lisse in May, with a friend. Keukenhof only opens during spring time, usually around April and May, when the tulips and many other flowers bloom beautifully. At the Keukenhof Garden, we could take a picture with the beds of flowers and chill under the trees. It was such a lovely experience to smell the fresh scent of the flowers and see the colourful flowers blooming in the sunshine.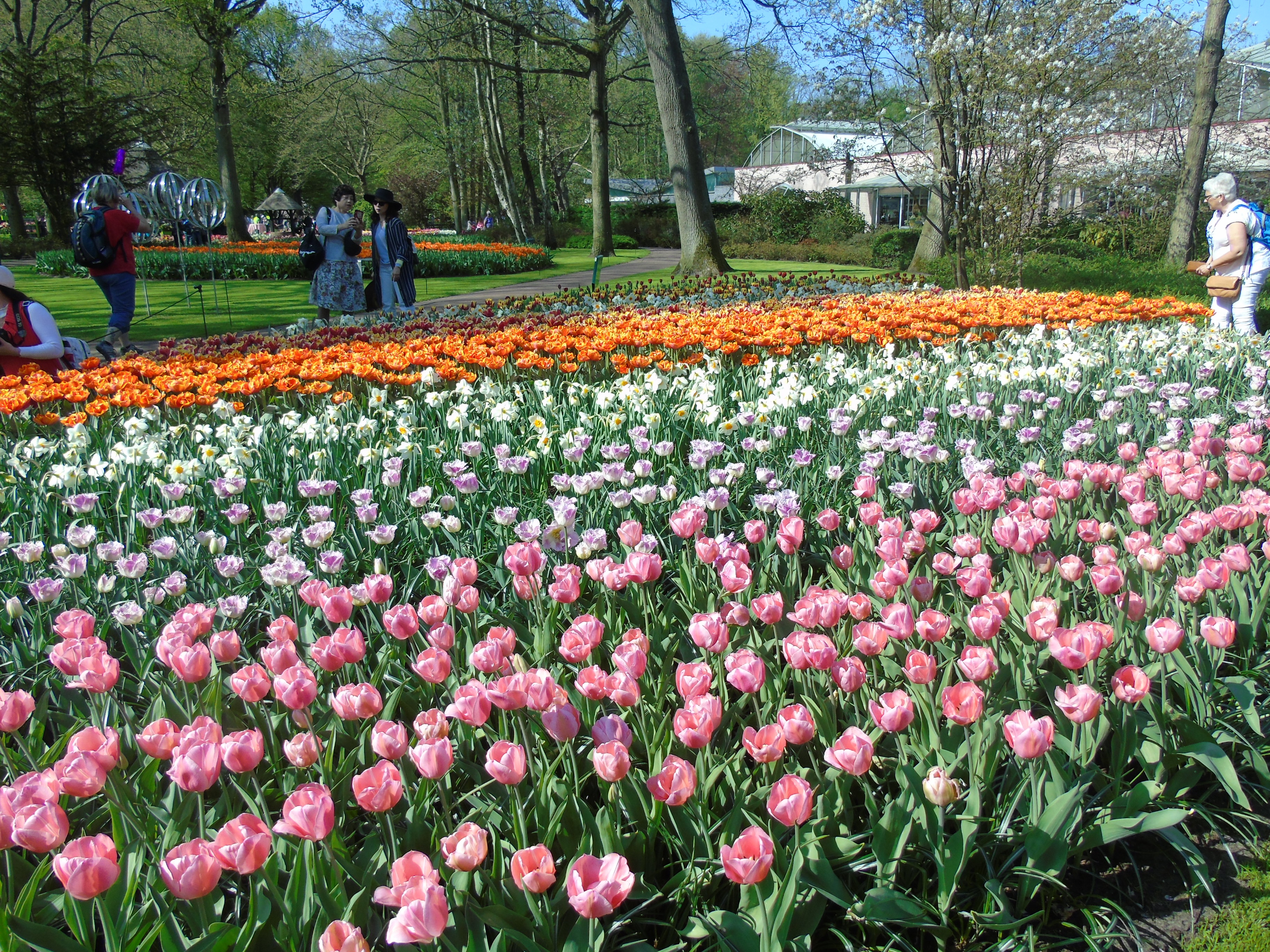 Finally, I graduated in August 2018 after I had finished my Master's thesis. I encountered hard times during my studies and I failed exams many times too, but I made it to my graduation day. I believe that nothing worthwhile comes easily, and so it was in my college life in the Netherlands. However, I must say that studying in the Netherlands is very intriguing. I learned about a new culture and threw myself into the diversity in the country, and it has made me appreciate the differences between cultures and traditions in a way I had never considered before.