Environmental advocates lauded Indonesia's call to ban the conversion of peatlands into plantations. The government explained the urgency of enforcing the ban to lessen the perennial fires choking Southeast Asia with the hazardous haze.
Indonesia announced on Monday, December 5, the banning of companies to turn peatlands into palm oil plantations or any other type of plantation. Peatlands that have been degraded must also be restored.
Peatlands are rich in carbon from the organic matter that gets accumulated in the soil for hundreds of years and provide nutrition needed for plant growth. When these lands are cleared by fire to make way for new plantations, the carbon is released and emitted into the air.
Environmentalists commended the country's bold action as it reflects its commitment to the Paris Agreement, which it signed last year. The global accord sets to carry out a universal action plan that will put the world on track in avoiding dangerous climate change by minimizing global warming.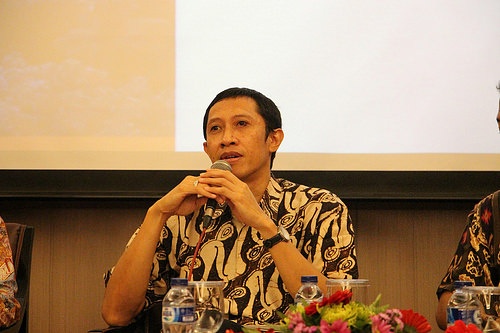 World Resources Institute's (WRI) Indonesia country director Nirarta Samadhi explained how the country's new regulation will signify its contribution to the Paris climate agreement and provide relief to the millions who suffer from the harmful haze caused by peat fires.
According to the country's Peatlands Restoration Agency, Indonesia has over 15 million hectares of peatlands, an area which is twice Ireland's entire size. The archipelago ranks 6th among the world's largest emitter of greenhouse gases.
By 2030, WRI estimates the country to cut its carbon dioxide emissions to 7.8 gigatons with the new regulation. The figure is roughly equal to all the greenhouse gases emitted by the United States annually.
Because peat soil is flammable when dry, fire across peatlands easily spreads sometimes beyond the areas they are intended to clear. Smoke from fires that are set to clear out lands for paper, pulp and palm oil plantations in the country every year has long caused health problems that the government continues to worry about.
Neighbouring countries and environmental advocates have long criticized Indonesia for the annual fires and the health hazards that they bring about, costing the country US$16 billion in 2015 and more than half a million Indonesians suffering from respiratory disorders.
Forest policy researcher Yuyun Indradi, from the international campaign organization Greenpeace's Jakarta headquarters, told Thomson Reuters Foundation that it was a smart move for the country to impose the ban.  
Indradi is however worried that while the country has made several other environmentally oriented regulations before, implementation and lack of transparency has always been critical problems that the government has failed to address. The forest policy researcher is thus eager to know how Indonesia is going to enforce the new regulation.