Birmingham firefighter John Conway was on holiday in Bali when he climbed into the active Mount Batur to save a fellow UK citizen who fell into its 150 metre-deep crater on Saturday February 17th, as reported by Birmingham Live.
John, aged 33, was on a solo backpacking tour around Bali for his birthday when he raced to the rescue.
He told Birmingham Live how the drama unfolded as he was among a group climbing to the top of Mount Batur, to see the sunrise on Saturday.
"We'd got to the top and I'd just sat down when I heard screaming coming from inside the volcano," he said.
"I went to have a look and saw a woman had fallen in and was about 40 metres down the crater which was about 150 metres deep."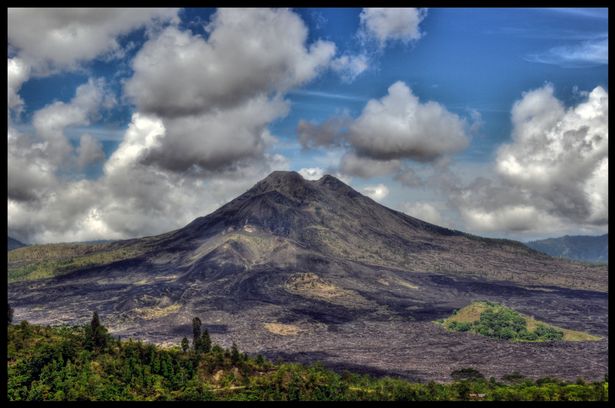 John said he shouted out to the rest of the group and realised he was the only one who had any medical training and asked the guide to show him the safest route down.
"It took me about 20 minutes to get down to her and she was lying on her back with some pretty serious injuries," he said.
"She was bleeding and had a severe trauma to her head, an open leg fracture, an ankle injury, she'd broken three ribs, had fractured her spine and broken her nose. All I had with me was wet wipes so I used those to stop the bleeding, but I needed a stretcher of some kind so I decided to make one out of pieces of wood."
John said by then a nurse from Dublin, Dorina Agache, had joined him in the crater and between them they spent around 40 minutes getting the injured woman ready to be moved.
She was also in danger of hypothermia as the temperatures were freezing, so everyone gave coats and jumpers to keep her warm.
"When she was stable enough to be moved, we formed a human chain to take her out of the crater and then down the volcano, which took between five and six hours," he said.
John and the nurse travelled with the woman in the ambulance to Bali International Hospital where she remains, but is hoping to be flown back to the UK by medical plane soon.