United States Representative Pramila Jayapal returned to Jakarta Intercultural School (JIS) on Wednesday, April 12, 2023, as both an alum and a member of an official delegation aimed at strengthening US-Indonesia ties.
Jayapal had lived in Jakarta for 10 years as a child and young adult, attending JIS until her graduation at the age of 16 in 1982. After meeting with Indonesian lawmakers, she visited the school's main Cilandak campus in South Jakarta, where she was warmly welcomed by JIS Head of School Maya Nelson and several members of the JIS Board of Trustees.
Nelson expressed how thrilled the JIS community was to receive the representative — who was once the president of JIS High School's Honor Society and voted Most Likely to Succeed in her senior year — and welcome her back to her alma mater.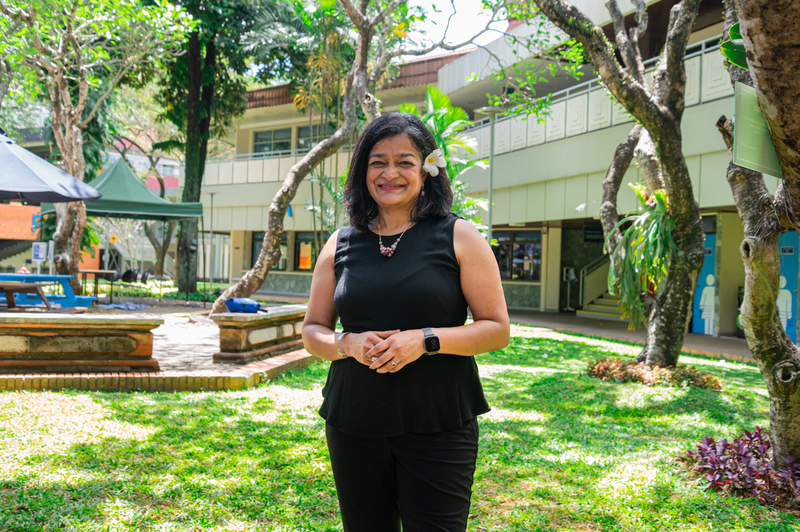 "It is truly an honor to welcome back Congress(woman) Jayapal to JIS. She is an inspiration to our students, and her dedication to advancing progressive values is a testament to the quality of education JIS strives to provide," said Nelson. "We are proud to call her one of our own."
During her visit, Jayapal took a tour of JIS's High School and Middle School facilities, interacting with students and speaking to them about her career in politics as the first South Asian-American woman to be elected to the US House of Representatives. She also answered their questions about her time at JIS and her notable accomplishments, including her leadership on issues such as immigration reform.
"There is no doubt in my mind that my experience here at JIS was formative," Jayapal told students. "It is really inspiring to see you all and to know that JIS is continuing the tradition of bringing the world together, making the world a smaller place, and helping us to understand that it is our relationships with other countries […] that matter in creating a just and peaceful world."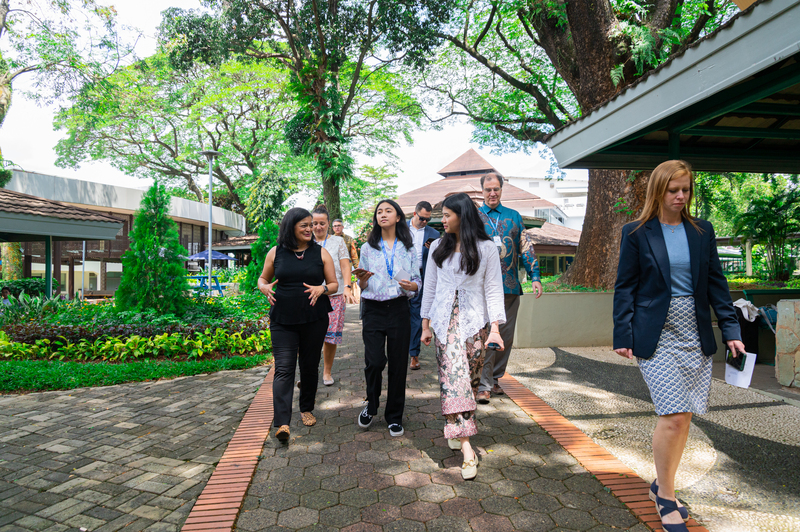 When asked by a student what traits she believes young people should have as they prepare for a future in a fast-changing world, she emphasized: "Don't think about who you want to be; think about what you want to do in the world […] And be interested in everything — I learn something new every day. So, be curious, develop your curiosity, and don't be afraid to not know things. If you can keep that sense of curiosity with you, you will develop a whole skillset and a whole set of knowledge that you could never have imagined."
As a former student and now an accomplished public servant, Jayapal reflected JIS's school-wide mission to be Best for the World, Nelson added.
"Her visit also serves as a reminder of the important role education plays in shaping our future leaders."
For more information, please go to https://www.jisedu.or.id/
Instagram             : @jakartainterculturalschool
Twitter                   : @JISofficialFacebook
Facebook              : Jakarta Intercultural School
YouTube               : Jakarta Intercultural School