As the Jakarta-based managing principal of Sovereign's Capital, Luke Roush recounts his firm's investment progress with Indonesian healthcare companies.    
There are nearly 10,000 medical clinics and 2,500 hospitals spread out across the world's largest archipelago. While other emerging markets like China and India have also dealt with scalability changes in the healthcare sector in recent years, Indonesia's fragmented geography makes it a different animal entirely. At least this much is true in the eyes of Luke Roush, the Jakarta-based managing principal of US-based Sovereign's Capital, one of the nation's newest venture capital players zeroing in on Indonesian healthcare investments.
For those who are new to the investment game, a venture capital firm manages a fund backed by several investors and puts money into companies in exchange for ownership percentages. While different firms specialise in different markets and verticals, each one has its own unique strategy for funding and growing its portfolio companies. Roush is an American expat, and believes that the thing Indonesian healthcare startups and entrepreneurs need most isn't cash, but instead better education and know-how.
"There are more than one million total healthcare workers in Indonesia, and that number is going to rise rapidly in the coming years," explains Roush. "Our view is that the primary need within the Indonesian healthcare market is not equipment or facilities, but rather well-trained healthcare workers. The company we're most excited about locally is Summit Medical."
Summit Medical is a startup operating out of Tanah Abang that aims to educate local healthcare professionals on the latest best practice and most up-to-date care techniques. The company pays special attention to Indonesia's nursing sector, as it believes the nearly 500,000-member group plays the most critical role as primary caregivers for local patients. Summit Medical is also an authorised international training centre for the American Heart Association.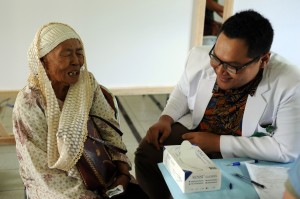 In 2014, Sovereign's Capital provided seed funding of an undisclosed amount for Summit Medical to scale up its operation in Jakarta. According to Roush, Sovereign's has made eight investments in the ASEAN region since its 2013 entrance into the market. Four of those investments were made in Indonesia, two were made in Singapore, and the other two occurred in Hong Kong's healthcare ecosystem. Sovereign's Capital is keeping a pretty low profile at this point in time, as Roush did not disclose his other local healthcare-related portfolios. The Sovereign's Capital website does not list its portfolios either, as is often the case with other venture firms.   
"We've also made a couple of investments in medical device companies, one of which is focused on low-cost, point-of-care diagnostics for tuberculosis," says Roush without giving names. He hints, "This company has also been funded by the Clinton Health Access Initiative and the Gates Foundation. The other two device companies are focused on pain management and critical care treatment. Both will be applicable in Indonesia."
Coming from the US, Sovereign's Capital has had to adjust to the complexities of Indonesia's often confusing market. In mid-2014, Roush told the media that his firm was somewhat like the new kid on the block in the archipelago; eager to learn about the market. According to him, Sovereign's global portfolio companies include everything from pre-revenue startups to companies with more than US$200 million in revenue.
The typical investment range in Indonesia for Sovereign's Capital is US$500,000 to US$3 million per startup. Sovereign's will often give a young company half of the capital investment upfront, then disburse follow-on funding as the startup grows. Roush says that Sovereign's Capital prefers it when early-stage companies already have traction in the market, with revenues anywhere between US$1 million and US$10 million annually, as opposed to pre-revenue 'pure startup' concepts.
Sovereign's has two ways of investing. Its early growth investments in Southeast Asia come from a fund of roughly US$15 million. But the interesting thing about being a Sovereign's Capital investor is that the fund also lets its members write cheques into specific companies that it manages, as opposed to only being allowed to feed cash into the single fund. Roush claims Sovereign's offers this option to its benefactors for later-stage opportunities in particular.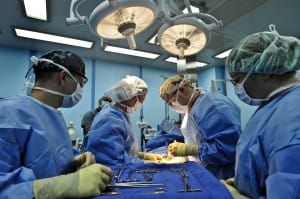 In Indonesia, Roush says the healthcare investment community is still a small one. "There are some bigger firms like Ancora [Indonesia Resources] that are doing larger infrastructure deals, but very little activity in the entrepreneurial sector," he explains. "I think the reason for this is that healthcare is a more specialised field, and requires pre-existing knowledge that most firms don't have and aren't interested in acquiring. It's also a space that doesn't have as much entrepreneurial activity, so deal flow pipelines aren't as robust. This was initially a challenge for Sovereign's as well."
The fund's current investors are all American and Australian, with a mix of high-net worth individuals and institutional stakeholders alike. Roush claims Sovereign's focus on early-stage equity in emerging markets is still a new concept for American investors. As such, he and his team in Jakarta have started with a smaller fund (US$15 million is considered small in the venture capital and private equity game) in order to show the backers that the model is viable.
Based on feedback from the market, Roush believes future funds under the Sovereign's umbrella are sure to include both Western and Asian investors. "We are raising a second fund currently based on market interest, and that fund will continue to give us flexibility around our investment thesis and timing," explains the young managing principal.
Roush believes that honourable work is inherently a good thing, but being involved in the sphere of healthcare also provides unique opportunities to 'do good by doing well' and vice versa. He says his firm's overall mission is to care for Indonesians who are sick and in need, and healthcare entrepreneurship is an effective way to do that. As such, Sovereign's Capital invites Indonesian healthcare entrepreneurs to get in touch.  
"We have been encouraged by the receptivity and openness of the market to date," Roush says. "We are actively looking for early-stage and mid-stage companies in which to invest."