Disclosure: The following is part of a media partnership agreement between Tech in Asia and Indonesia Expat. Tech in Asia invites all international entrepreneurs and investors to Balai Kartini for its annual Jakarta conference on November 16 and 17.
If you're an expat startup founder looking to understand just how big Indonesia's tech scene has become, Tech in Asia Jakarta 2016 is happening on November 16 and 17 at Balai Kartini. It is the biggest technology startup conference in Indonesia, held fully in English.
Organized by the popular online media of the same name — which is essentially Asia's equivalent to TechCrunch — Tech in Asia bills itself as an ecosystem builder for Asia's startup and entrepreneur community. Here are three reasons why Indonesia Expat is joining the event as media partner:
1. It brings together entrepreneurs from around the globe
The conference aims to attract more than 5,500 attendees this week. Last year's event saw around 4,200 attendees flock to the venue.
The event's main crowd consists of local and international tech entrepreneurs, venture capitalists and corporate investors. Visitors can discover interesting tech products in the Bootstrap Alley section, where over 200 startups get to show off their innovations.
2. Great content to kick-start your tech venture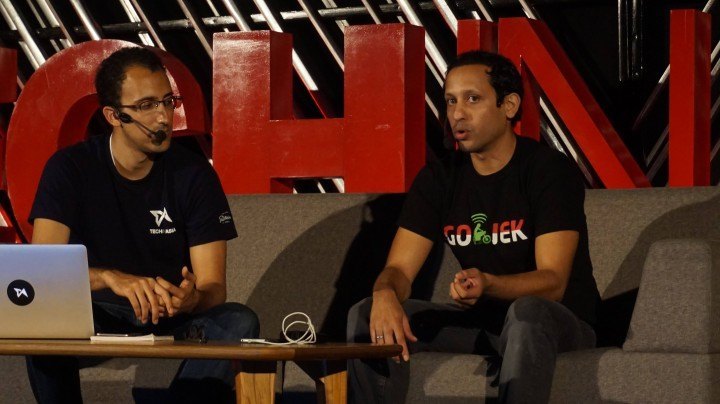 There are six stages you can check out: the main stage, developer stage, marketing stage, startup 101 stage, revenue stage and product stage. Each one brings its own set of experts and speakers who've been there and done that, and from whom guests can glean great tips.
The ones we're particularly excited about are the fireside chats with Go-Jek CEO Nadiem Makarim and Tokopedia CEO William Tanuwijaya on the main stage. Both are top-tier internet ventures in the region, with Go-Jek being named Indonesia's first official "unicorn" (a tech startup worth more than US$1 billion).
If you're in the marketing game, Indonesia Expat's editor will interview Edelman executives on how to develop a stellar marketing strategy from scratch in Indonesia. Leighton Cosseboom will also interview two interesting e-commerce players on the main stage during the second day of the event to learn more about the industry's development at large in Southeast Asia.
3. Nerdy night crawlers
The Jakarta conference has its own interesting after party called Night Crawl. After the conference on both days, from 7pm until dawn, attendees will migrate en masse to certain bars for drinks and networking. But of course, if you're tired of networking, you're welcome to just kick back and have a drink.
The cost for attending Tech in Asia Jakarta 2016 is a bit steep: US$299 gets you a startup pass, US$459 gets you a general pass and US$599 clinches an all-inclusive investor pass. Fear not, though. You can use this code for a 20 percent discount: tiajkt16indoexpat20
Please note that the above code is only claimable until November 15, 2016 and it is only available for 20 participants.