Startup business in Indonesia is moving forwards in a positive direction, providing a larger area to be cultivated, whilst still giving benefits to existing players.
Hungry in Jakarta? Try using Foodpanda to get something to eat while you explore Lewatmana to find the fastest way for GrabTaxi or Go-Jek to get you to your destination. All these companies are local tech startups, and in case you haven't noticed, Indonesia has quickly embraced the Internet to help with everyday life. Since 2006, the number of internet users in Indonesia has grown by 1,437 percent, according to a recent report from Millward Brown, the world's second largest market research organisation. More than 20 percent of Asia's internet traffic comes from the archipelago.
Indonesia's appeal for investors stems from its vast population of more than 250 million. After analysing the tech markets in the US, China, and India, investors will start to look at Indonesia, a country which also happens to be the fourth most populated nation on Earth. Indonesia's growing economy is fuelled primarily by consumption and spending by an increasingly affluent middle-class. Local consumers are looking for convenience, a means to get products and services in faster and more reliable ways than ever before. Because of this, it should come as no surprise that tech startup spaces like e-commerce are booming in Jakarta.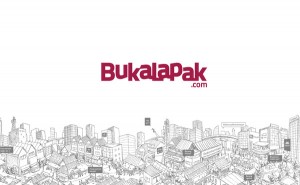 In the past, Indonesian entrepreneurs did not saddle up to online retail the way we see today. Part of the reason is that only recently have average citizens been able to afford fast internet connections. Additionally, starting an e-commerce business was seen as quite a difficult thing to do, and IT studies was not perceived as a college major that would lead to a lucrative future. But according to a study from the Ministry of Education and Culture, Indonesia saw a significant surge in students specialising in IT and tech-related fields in 2008. In terms of student preference, these majors even beat out the seemingly invincible medical major in 2014.
Arguably, there are three key sectors that both foreign and local tech investors should focus on when thinking about Indonesia.
For now, e-commerce reigns supreme
For those who don't already know, the first and most vibrant startup vertical in Indonesia is e-commerce and online marketplaces. Competition is heating up, and for consumer-to-consumer and online classifieds business models, firms like OLX Indonesia, Tokopedia, BukaLapak, eBay Blanja, and Elevenia are seen as viable contenders for the top spot. However, there is still plenty of room to grow, and we see Rocket Internet-backed companies like car classifieds site Carmudi coming into the market as well.
In what has been touted by the media as the largest investment in an Indonesian tech startup to date, last October Tokopedia announced a US$100 million investment from Sequoia Capital and SoftBank, two of the world's most elite startup investors.
Tokopedia has grown fast since its 2009 inception, and at the moment it claims more than four million active listings and facilitates more than five million sales per month in Indonesia. It also claims to be the biggest online marketplace with around 10 million visitors per month.
"In offline itself, commerce or retail is always big, very big," says Achmad Zaky, founder of BukaLapak, one of the nation's largest consumer-to-consumer online marketplaces. "If you see the global trend, e-commerce proportional to retail is growing to 10 percent [of total sales] and that number continues to grow. I believe the same trend will happen in the Indonesian market. Moreover, e-commerce penetration in Indonesia is still low." He adds that Indonesia's potential for purchasing via mobile is also one of the key elements in the nation's competitive e-commerce race.
However, security and trust remain an obstacle for Indonesian consumers. Since 2012, there has been a noticeable uptick in online scams using online retail as essential components of their illegal activities. This was so much the case that Indonesia's largest online community Kaskus even implemented a forum for victims on online fraud to alert the public.
"Some of them have less-than-great customer relations," explains Nurul Djanah, an average Indonesian e-commerce customer. "Problems range from late responses to no responses at all, but the biggest issue is how sure I feel about how they will handle the process. Will my stuff arrive? I have friends that have paid millions [of Rupiah] and got nothing out of the transaction." For this reason, one key element to cornering the local e-commerce market will lie in a company's ability to project reliability to customers.
In the business-to-consumer space, the two largest players are Rocket Internet's Lazada Indonesia and Lippo Group's brand new e-commerce venture MatahariMall, which has yet to actually go live. This upcoming website aims to be the online version of one of the nation's biggest mid-priced department stores, Matahari. At the end of February, Lippo Group announced it invested US$500 million into MatahariMall, making it the best-funded tech venture in the country – albeit more of a corporate venture as opposed to a true startup.
Financial tech is coming up
The next interesting space to look at is fintech. With Indonesia's economic development, consumers now have more options than ever before when it comes to making financial decisions. Locals can now go online and get sound financial advice and recommendations without needing to consult experts in person. The archipelago has several financial tech startups that now empower the public to make smart choices.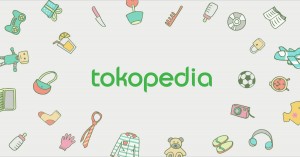 CekAja lets Indonesians compare and apply for a wide selection of financial and general insurance products. "Fintech not only increases convenience, it also helps underpin many other sectors, such as payments, peer-to-peer transfers, credit scoring, and the like," explains the company's co-founder John Patrick Ellis.
In Indonesia, CekAja competes with other firms like AturDuit, CekPremi, and RajaPremi. However, according to tech media portal Tech in Asia, CekAja's parent company Compare88 just received investment from Southeast Asia-based Monk's Hill Ventures, which will allow it to grow faster in the region.
Big data is not to be ignored
Big data is defined as a collection of data sets so large and complex that it becomes difficult to process using on-hand data management tools or traditional processing applications. The world's average capacity to store information per-capita has just about doubled every 40 months since the 1980s. The challenge for enterprises is determining who should own big data initiatives that are spread out across the entire organisation.
Analysis of big data is useful because it can be used to spot business trends, understand consumer behaviour, pinpoint new markets, and formulate complex processes like military strategies, for example.
Jakarta's premier Big Data Week conference took place last month, and attracted significant attention from tech startups and conglomerates alike. In Indonesia, big data is an interesting space to look at as an investor due to consumption being the main catalyst of Indonesia's six percent annual economic growth.
If companies understand the patterns of Indonesian shoppers, they can more effectively execute marketing strategies in a nation of confident consumers. As the space is still relatively untapped locally, investors would do well to take a look at local big data firms like Mediatrac.