For anyone who wants to spend a few days away from the crowds of big cities, national parks are a rare treat to fix that need of solitude and to be amongst luscious greenery.
You may be new to Indonesia, or been living here for a few years and feel like you've done all the city breaks the archipelago has to offer. Consider going on a trip to one of the country's national parks the next time you want to go for a break. Indonesia is home to many national parks, but only six are categorised as UNESCO World Heritage Sites. Though more national parks are in the process of getting that status, here's the list of the existing ones that are perfect for nature and animal lovers out there.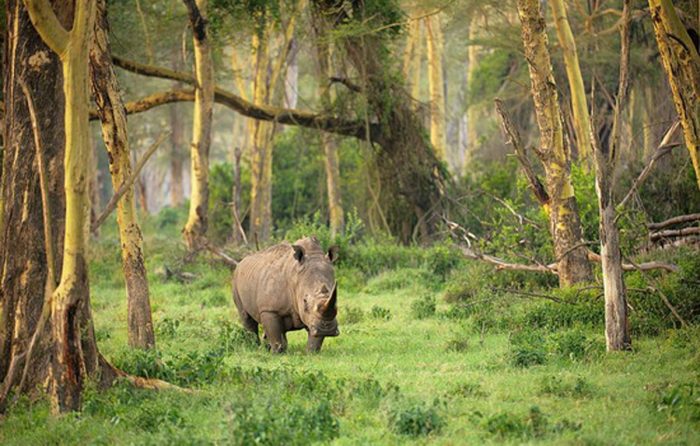 Ujung Kulon National Park
At the south-western tip of Java lies an isolated wilderness; home to one of the best places on the island for spotting various kinds of wildlife. Ujung Kulon National Park covers 122,955 hectares, including Panaitan Island, Peucang Island, Handeleum Islands, and the Honje Mountain Range. Initially, this UNESCO World Heritage Site was opened by the Dutch in 1912 as a means to protect the endangered Javanese rhinoceros, the second largest animal in Indonesia. Although this creature makes a rare sight, you might be lucky enough to spot leopards and crocodiles here. Head to Labuan, you'll meet a representative from the Forestry Service or Perlindungan Hutan dan Pelestarian Alam, then you'll just have to take a boat either on Monday or Friday, and return back on mainland on Thursday or Sunday.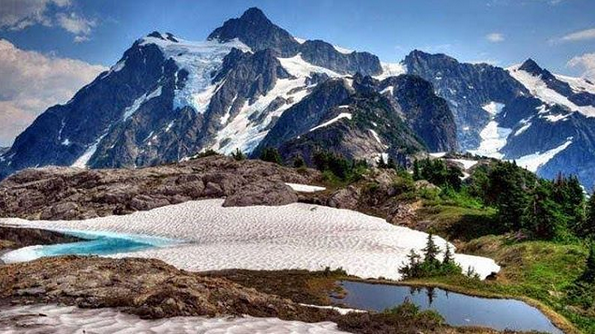 Lorentz National Park
As the largest protected area in Southeast Asia with 2.35 million hectares, Lorentz National Park has the tallest island peak in the world; the Mount Carstensz Pyramid or Gunung Puncak Jaya at 4,884 metres tall and surrounded by stunning glaciers. At least 630 species of bird and 123 mammalian species have been recorded in the park, but there are likely more to be discovered. You need to fly into Wamena to get here. If you're a bird watcher, go to Lake Habbema at the plateau of Habema Valley. While you're here, visit the Asmat villages where you can meet the indigenous tribe of Agats that are famous for their wood carvings – there are seven different indigenous groups living their traditional lifestyles within this park.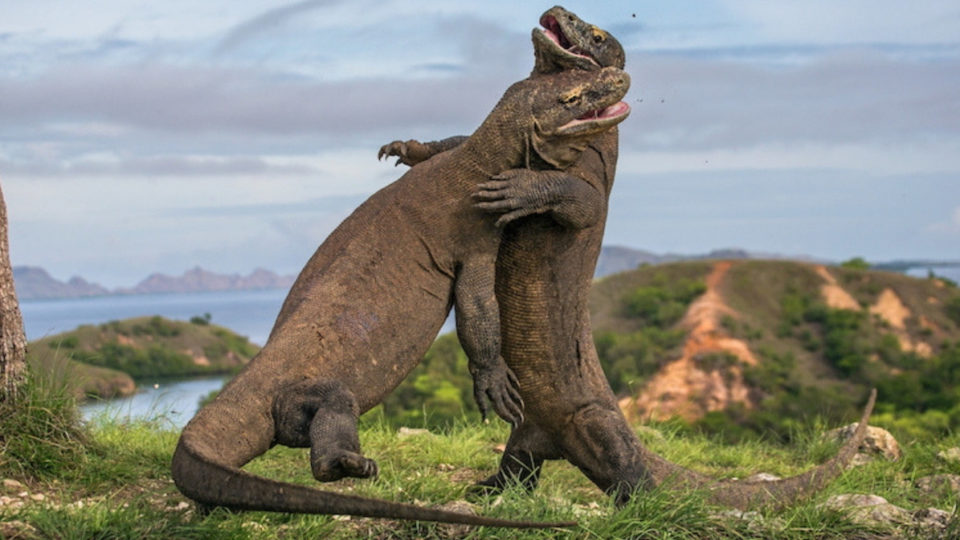 Komodo National Park
Located in East Nusa Tenggara, this is the only place in the world where you can get up close with the largest lizard species in the world, the rare and legendary Komodo dragons, in the Komodo National Park. Comprised of three main islands – Rinca, Komodo, and Padar – it is a global conservation priority area that covers 219,332 hectares. You'll be in awe as the natural landscape here is very diverse; grass-woodland, savannah, rugged hillside, dry vegetation, white sand beaches, as well as the famous Pink Beach, exotic marine life and vibrant coral reefs.
The Tropical Rainforest Heritage of Sumatra
Since 2004, the Tropical Rainforest Heritage of Sumatra status has been given to three of the island's national parks enlisted as UNESCO World Heritage Sites: Bukit Barisan Selatan, Gunung Leuser, and Kerinci Seblat.
Bukit Barisan Selatan National Park
Home to the Sumatran rhinoceros, Sumatran elephant, and Sumatran tiger, Bukit Barisan Selatan National Park is one of the most important forest areas for tiger conservation in Southeast Asia. According to WWF Indonesia, this 356,800-hectare area, spread across Lampung and Bengkulu Provinces, perhaps has a half of the entire wild population of Sumatran rhinoceros and a quarter of the wild population of elephants. Since becoming a national park in 1982, the main goal has been to increase as well as stabilise the population of the endangered Sumatran rhinoceroses, Sumatran elephant, and Sumatran tiger.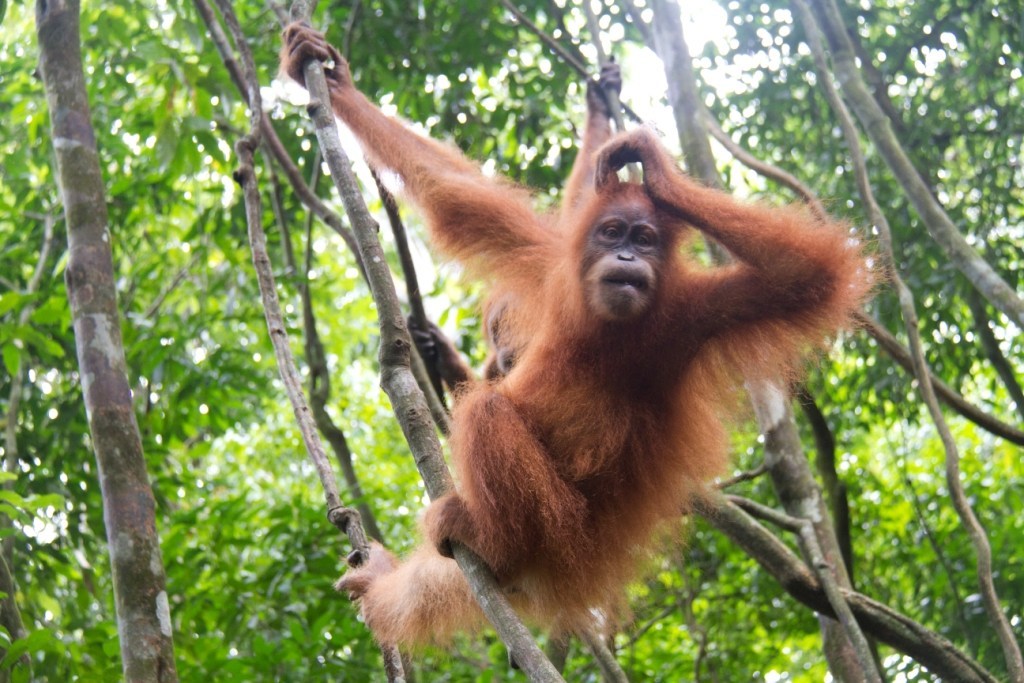 Gunung Leuser National Park
Located in Northern Sumatra and covering 950,000 hectares within the borders of North Sumatra and Aceh provinces, lies the village of Bukit Lawang, one of the last places left for visitors to see orangutans in the wild as they go on guided trekking expeditions in the national park. A Swiss organisation set up an orangutan rehabilitation centre in 1973, so that orangutans released from captivity could be taught ways to survive in the wild and then slowly released from the centre. Gunung Leuser National Park is the place for you to relish in a real jungle experience, but be aware that being 90 kilometres northwest of Medan makes it a popular tourist destination during the weekends and public holidays.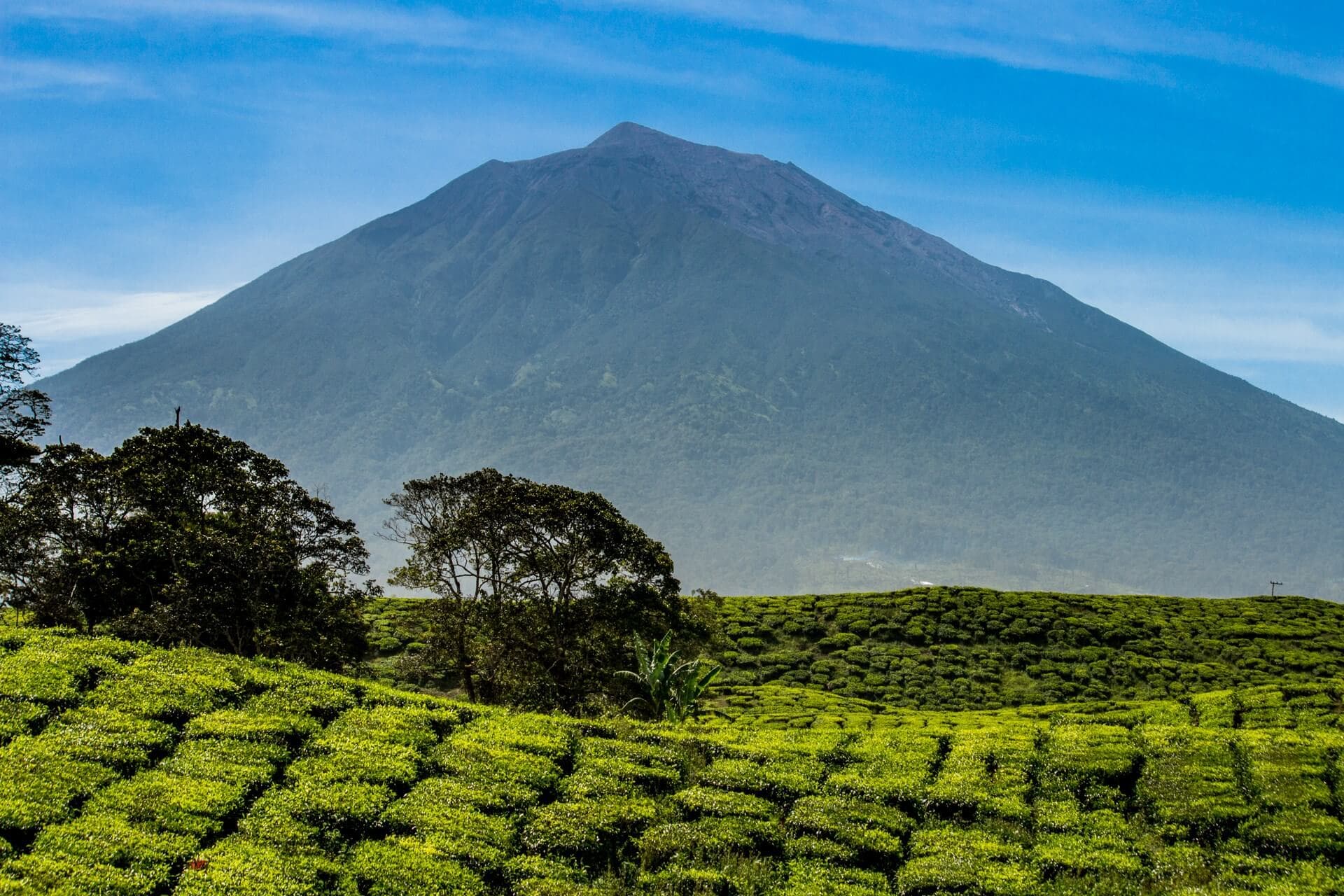 Kerinci Seblat National Park
One of the most important tiger reserves in the world is Kerinci Seblat National Park, West Sumatra. It was formed from a collection of watershed protection forests and nature reserves. Now, this national park protects the headwaters of some of Sumatra's most important rivers flowing from springs, swamps, lakes, and wetlands. Besides the Sumatran tiger, the Rafflesia or "corpse flower", that feeds off trees and has rotten smell, is found here. Arriving via Padang, you will embark on a three to four hour drive to reach this national park. Go scale a demanding track to the summit of Mount Kerinci, one of the biggest and most volatile volcanoes in Indonesia, while you're here.
Some special, rare, and endangered flora and fauna can only be found within these vast bio-diverse sites. It's no wonder UNESCO has secured them as World Heritage Sites. Go plan your tropical wildlife expedition and witness the beauty of Indonesia from another perspective, which is guaranteed to stick with you for a very long time.