The Crest Collection combines heritage stories with unique hospitality experiences and reinforces Ascott's commitment to providing distinct accommodations for next-generation travellers.
The Ascott Limited (Ascott), a lodging business unit wholly owned by CapitaLand Investment (CLI), today announced the opening of The Grand Mansion Menteng by The Crest Collection in Jakarta, Indonesia.
The opening of the property marks the debut of The Crest Collection in Asia, a global portfolio of charming bespoke serviced residences that integrates heritage stories with curated hospitality experiences. Known for its exclusive curation of serviced residences, The Crest Collection offers guests a storied experience, one that truly exemplifies its passion for delivering "A Story Behind Every Door". Each property within the collection offers guests an immersive experience drawn from the rich heritage of the location, inviting the guests to become a part of the history while enjoying the luxurious accommodations.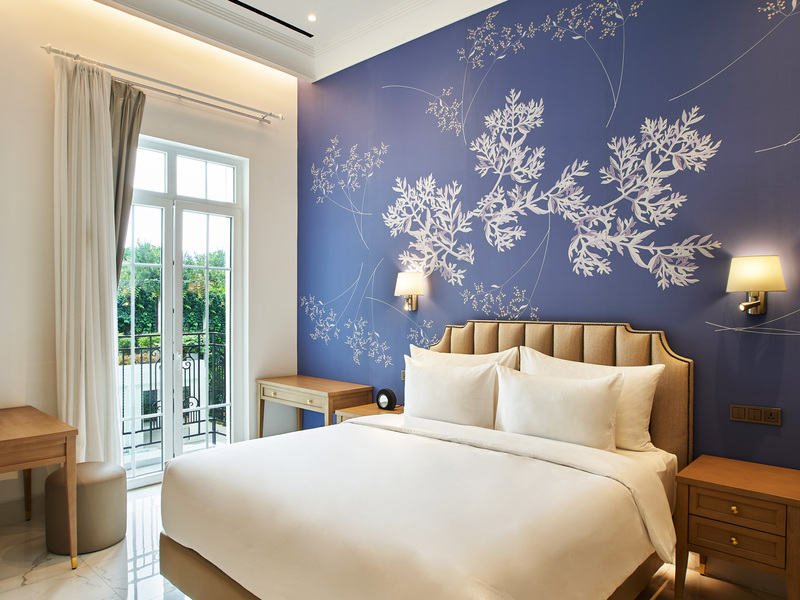 High-end luxury collection The Grand Mansion Menteng Jakarta fuses elements of Dutch colonial mansions and Japanese art deco to create a look that is both classic and modern. The Grand Mansion is conveniently located in the heart of Menteng, a neighbourhood to trace back the long history of Jakarta. The ambience designed with a gradient lighting of hanging leaves will welcome you to illustrate the changing seasons as a symbol of rebirth and transformation, continue with the next stop at the reception desk, attached with Italian Mozaic poppy blossom is a symbol of beauty, charm, prosperity, and perpetual life, as well as a rich history and the promise of a peaceful future.
The 65 units, a royal-like living experience, showcase a distinct breathtaking natural picture of Indonesia, allowing us to visually immerse ourselves in the country's unique landscapes and rich cultural traditions. All details are made to take us to wander off the grid through the story spoken. We will be greeted with friendly faces and real Indonesian hospitality to complete the stay experience unlike any other.
Mr Charles Lee Abbott, Ascott's Regional General Manager for Indonesia, Thailand, Malaysia, and the Philippines said: "The opening of The Grand Mansion Menteng by The Crest Collection is a significant milestone, as we celebrate the debut of The Crest Collection in one of Ascott's largest markets in Southeast Asia – Indonesia."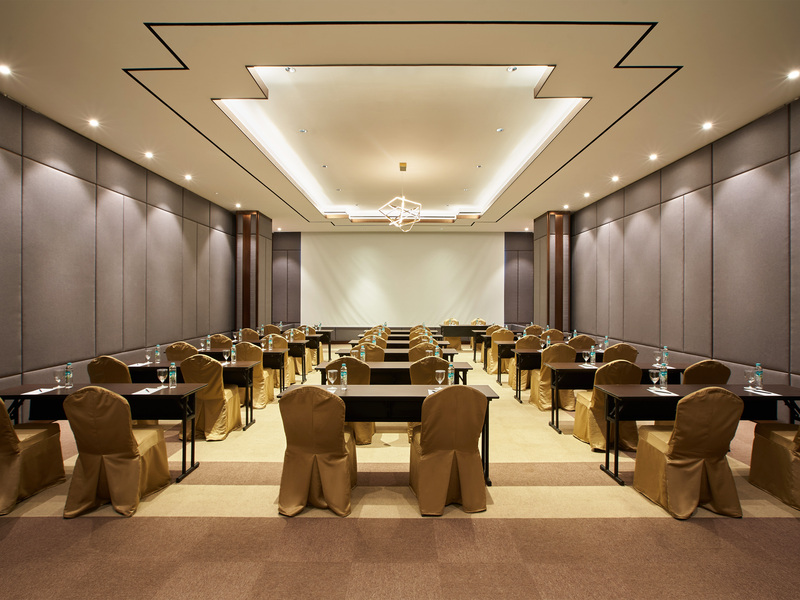 The Crest Collection brand meets the growing demand for one-of-a-kind experiential stays with its unique approach to luxury hospitality by featuring the history and culture of destinations, and we are confident that this property will promise an unforgettable experience for our guests," added Mr Charles.
The Grand Mansion Menteng features six different types of apartments, and two themed suites called The Prins Suite and The Koshaku Suite, inspired by Japanese and Dutch royal aristocratic titles. It is intelligently designed for modern living. It combines an elegant, grandeur, and heritage style with a modern touch.
Near to the city's major attractions, popular shopping destinations, and cinema, and surrounded by embassies and multinational corporate offices within easy access. The units present a high-end home appliance set, including a washing machine and dryer, a kitchenette and dishwasher, as well as welcoming amenities.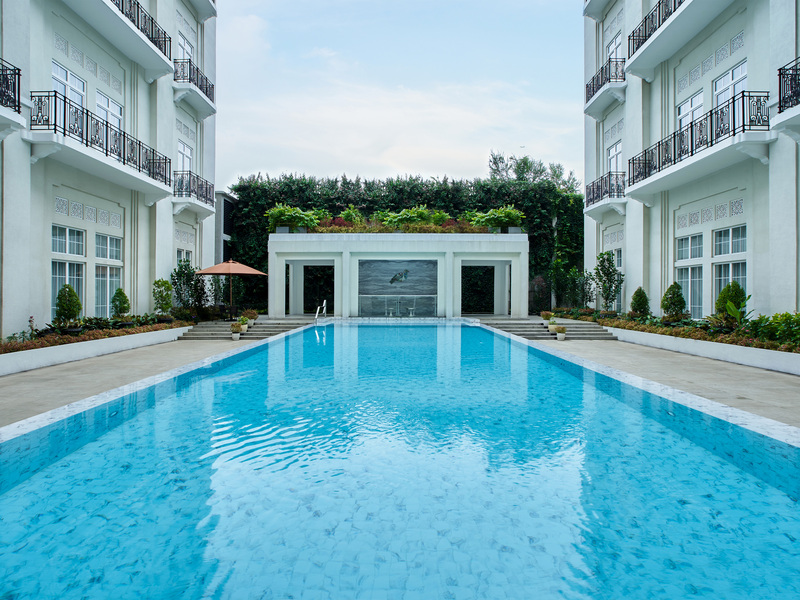 The Grand Mansion Menteng features a modern facility for culinary excellence, relaxation and rejuvenation as well as wellness support for sports enthusiasts. These facilities include an all-day dining restaurant (Wèi Café), a Korean fine dining restaurant (Woodaum +62), a Japanese restaurant (Sushi Manna), a swimming pool, a spa, a fitness centre, meeting rooms and a kid's playroom.
Register as an ASR member and unlock all the benefits when you book and stay at our properties across the world. ASR membership registration is complimentary. The ASR membership comprises Classic, Silver, Gold and Platinum, and with every tier upgrade, members will receive more benefits such as bonus points, complimentary room upgrades, room discount e-vouchers as well as early check-ins and late check-outs. For more information and reservations please visit www.discoverasr.com and social media @discoverasrindonesia.