The Ascott Limited (Ascott), a lodging business unit wholly owned by CapitaLand Investment continues to expand its business in Indonesia.
Eleven new contracts will be signed over the last five months as well as welcoming the presence of the Lyf (pronounced "life") brand in Indonesia, as evidence of its expanding geographic reach. Through the newly added property, Ascott will enter new cities in Gorontalo, Cilegon and Ketapang.
The eleven new properties are secured under management contracts and will open in phases between 2024 and 2027. These eleven new contract properties will be operated under the Ascott lodging brand; Citadines, Lyf, Oakwood, Somerset, Fox, Harris and Yello with a total of more than 1600 units under development and bringing the new brand refresh to embody the flexibility and sustainability concept of the lifestyle. The eleven new properties are Oakwood Hotel & Apartments Grand Batam, Fox Hotel Gorontalo, Somerset Harbour Bay Batam, Citadines Connect West Surabaya, Oakwood Echo Beach Bali, Lyf Echo Beach Bali, Harris Hotel Cilegon, Yello Hotel Pontianak, Yello Hotel Ketapang, Fox Lite Hotel Serpong, and Oakwood Fatmawati
Jakarta.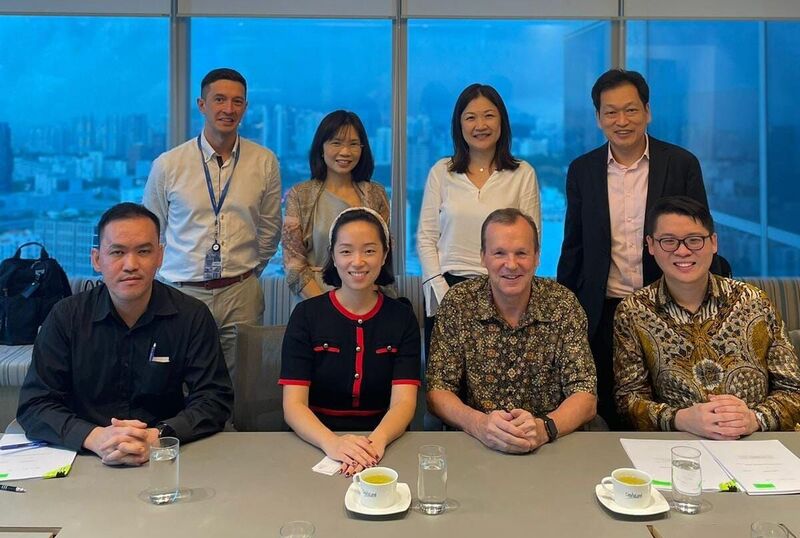 The signing of Lyf Echo Beach Bali introduces the first Lyf brand in Indonesia which is a new coliving concept designed for next-generation travellers. Lyf is a hospitality concept that provides coliving spaces for digital nomads, technopreneurs, creatives and self-starters to "live your freedom" in a dynamic environment. The apartments, social spaces and experiential programmes at Lyf properties are designed for guests to forge connections and nurture a strong sense of community. To date, Lyf is already present at 21 properties in 10 countries including Australia, Malaysia and Singapore.
Charles Lee Abbott, Ascott's Regional General Manager for Indonesia, Thailand, Malaysia and the Philippines, said: "Ascott has become one of the most well-known international owners and operators of serviced apartments and hotels in Indonesia, and we believe by signed new contracts it will strengthen our position as a global leader in the hospitality industry. Ascott's suite of award-winning hospitality brands and products has the flexibility to cater to both long- and short-stay customers across different market segments."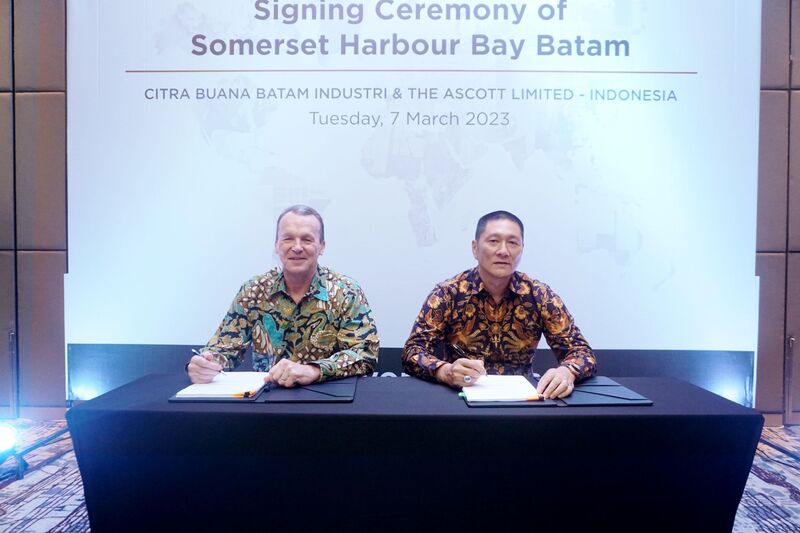 "As Lyf's property introduction to Indonesia, this brand comes with the concept of modern coliving to meet the growing demand for one-of-a-kind experiential stays and for guests with a thirst for authenticity. With various types of lodging products that we present widely in Indonesia, we offer the perfect accommodation from economy to upscale hotels and serviced residences for our discerning guests," added Abbott.
In addition, Ascott is also entering the international market by securing a new management contract for hotels in Malaysia and Thailand under the Harris dan Preference brand. This will be the first HARRIS and Preference property outside of Indonesia, and it will be opened in Q4 2023 (Harris Sunshine Penang in Malaysia) and Q1 2024 (Poh Chaopraya in Bangkok, Thailand).
ASR Celebrates Four-Year Anniversary with 25% Bonus Points for Members and additional 2X ASR points at our ASR participating Oakwood properties As part of ASR's fourth-anniversary celebrations, members will enjoy 25% bonus points when they book and stay at any ASR participating properties from 15th April to 31st May 2023.
Welcoming the addition of Oakwood brands to the portfolio, members will be entitled to a further 2X points when they book and stay at a participating Oakwood property. Registration for ASR membership is complimentary. The ASR membership comprises Classic, Silver, Gold and Platinum tiers, and with every tier upgrade, members will receive more benefits such as bonus points, complimentary room upgrades, airport transfers as well as early check-ins and late check-outs.
For more information and reservations please visit https://www.discoverasr.com/en/sign-up and social media @discoverasrindonesia.