Bali Dynasty Resort is renowned for its exceptional hospitality, and it is no surprise that it has become a go-to destination for families traveling to Bali.
With its strategic location in Kuta, signature hospitality and family-friendly facilities, Bali Dynasty Resort is the complete resort that offers a perfect getaway.
Bali Dynasty Resort is proud to announce the completion of its newly renovated 'KupuKupu' Kids Club! The new concept Kids Club is now equipped with upgraded modern facilities and activities to cater to kids of all ages. The new design is themed around the concept of KupuKupu which means butterfly in Bahasa Indonesian.
The new design is spacious and colourful and is the perfect place for your little ones to have a fun-filled day under the safe supervision of the kids club staff, so that parents can relax and unwind knowing their little ones are in good hands. Parents will be happy to know that the facility will still remain free for guests to use with no additional cost.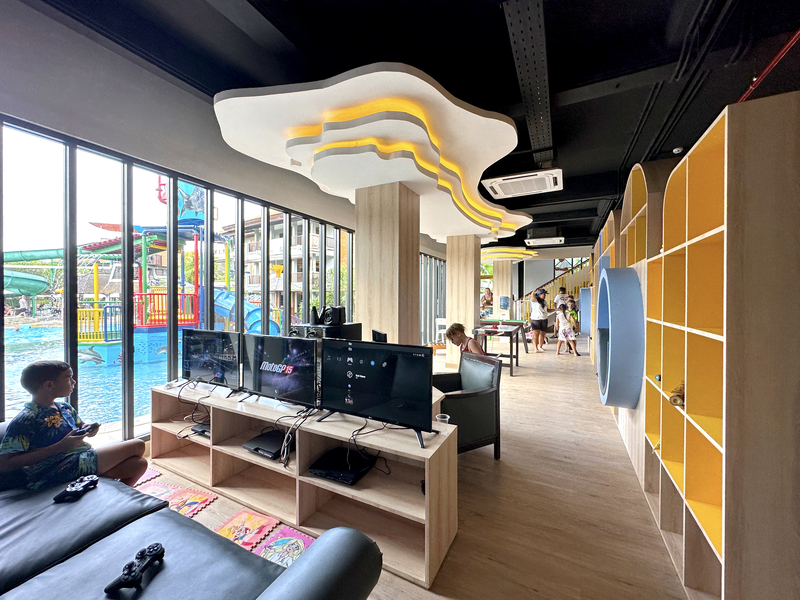 The Kids Club will be split into different age categories with the younger kids on the ground floor where games, education, and cultural activities will be the theme. While the upstairs will be for older kids with board games, movies, video games, billiards, foosball and a cool place to chill teenager-style away from the parents!
To keep the kids engaged and entertained the team at Bali Dynasty Resort has carefully created a schedule that changes daily with many educational and cultural activities, which allow children to learn while having fun at the same time. 'KupuKupu' Kids Club is also offering exciting outdoor activities including Water Pillow Fight, High-Splash Contest, Watermelon Eating Contest, and many more! These activities promote our philosophy to 'Make Friends for Life'!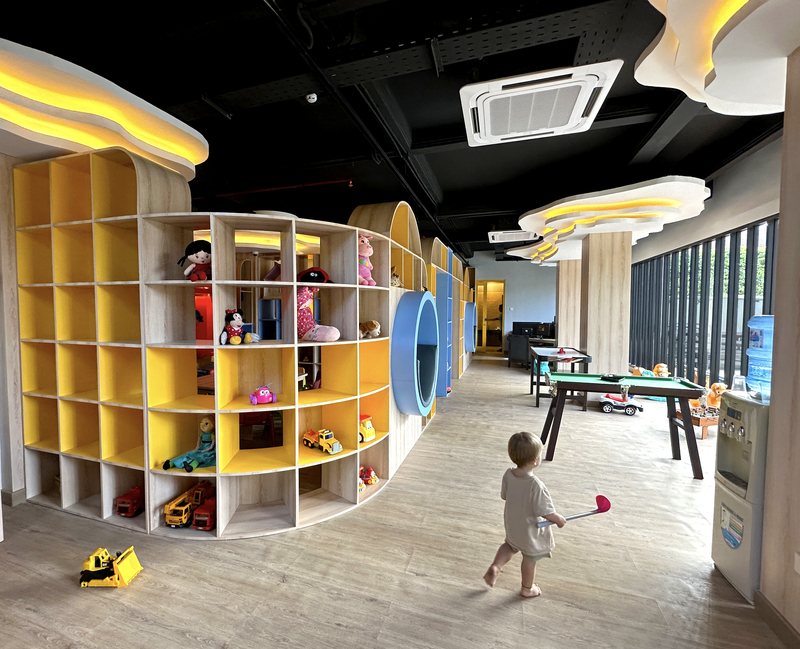 The new Kids Club at Bali Dynasty Resort is not just about keeping children entertained; it is also about ensuring their safety. Our Kids Club is supervised by a team of experienced and qualified staff who are trained to keep children both safe and engaged. The team is dedicated to providing a fun and educational experience for kids, while also ensuring their safety at all times.
The Kids club is located in the Kid's area of the resort which also includes the Kids Water Fun Zone with its 54m giant caterpillar waterslide, and mini waterpark where the kids are sure to have hours of fun. Along with a kids' playground area with swings, a climbing frame, a seesaw, slides, and a trampoline. The resort also provides a babysitting service for parents who want to enjoy a night out without the kids.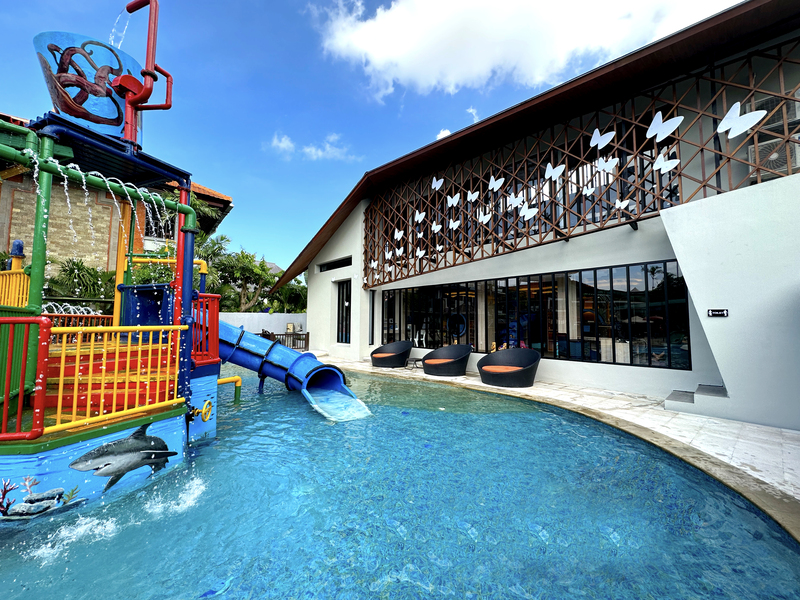 Overall, the newly renovated Kids Club at Bali Dynasty Resort is a great addition to the already impressive list of amenities the resort offers. With a focus on safety and fun, the Kids Club is sure to be a hit with children of all ages. So, if you're planning a family holiday to Bali, be sure to choose the Bali Dynasty Resort as your top choice for a family-friendly getaway.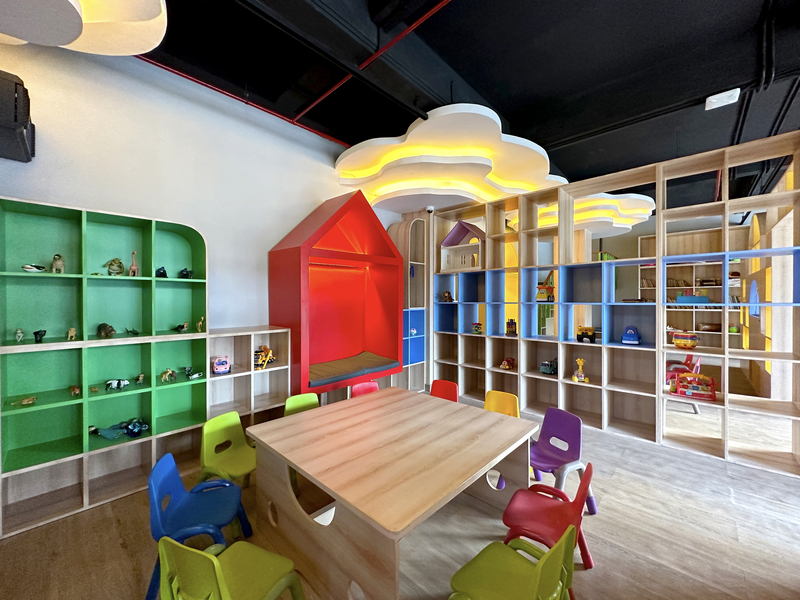 The opening ceremony was held on the 14th of April as is the ritual in Bali to have a Hindu blessing. The event was attended by the General Manager Didit Indra who was quoted. "The resort has invested a considerable amount in the new Kids Club facility. We have always invested back into the resort to keep the resort fresh, modern and interesting for our large returnee clientele. We believe in adding value & great facilities to our exceptional hospitality is paramount to providing an unforgettable experience that will assure our guests will want to come back year after year."
Bali Dynasty Resort
Jl Kartika, PO BOX 2047 Tuban 80361
South Kuta Bali
(62-361) 752402  – (62-361) 752403  ext. 8426