As the number of hotels in Bali is increasing, the Indonesian Hotel and Restaurant Association (IHRA) worries that the number of available rooms will soon be far greater than the number of incoming tourists. This could mean that local businesses and entrepreneurs on the island will struggle to fill up their rooms in the years to come.
In order to tackle the problem, IHRA asked the Bali government to implement new rules for hotel zoning. The proposed solution would theoretically help suppress the number of hotel developments on the island. In the future, hotels might only be permitted to be built in the first place if they fulfill certain requirements and criteria related to the land on which they sit.
Bali, known internationally as an island of paradise, attracts millions of local and foreign tourists each year. In 2016, the total number of foreign tourists in Bali hit 4.8 million people. The same year, it attracted at least 5 million local tourists as well.
Bali recently won the TripAdvisor Traveller's Choice Award for World's Best Destination on April 20, 2017. While it is true that things like this may drive more visits, they may also be elements of hype that drive people to build more hotels.
In 2006, there were only 1,635 hotels in Bali. In 2015, the number went up to 2,079. In 2016, however, the number skyrocketed to 4,880 hotels.
But even with the number of tourists growing at a staggering rate, Head of IHRA Tjokorda Oka Artha Ardana Sukawati said that the number of available hotel rooms still does not align with the number of tourist in Bali and the problem needs to be addressed quickly.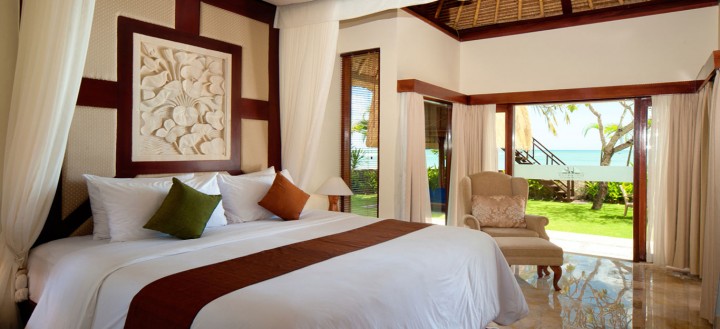 Mathmatically speaking, if there are approximately 130,000 hotel rooms available per night, then in a year the total available hotel room occupancies would reach around 47 million.
"Imagine if 10 million tourists each stayed in one room individually. Multiply that by three days [the average duration of a holiday in Bali]. Then we would have 30 million hotel rooms occupied. Now imagine if the individual ordered extra beds. Then the occupancy of hotel rooms would decrease to 15 million. We have 47 million hotel rooms with a maximum occupancy of 30 million. Obviously the occupancy rate will not catch up fast enough," said Sukawati in an interview with Tribunnews.
Additionally, the number of budget hotels in Bali is far greater than the number of those with a star rating. IHRA predicts this may cause higher-end hotels to decrease their nightly room prices. While this could be considered a win for the end customer, the IHRA doesn't like it because in the long run it would have an impact on the island's economy, which is largely driven by hotels and restaurants.
Sukawati predicted that the rapid increase of budget hotels will decrease star rated hotels' revenues by 5 to 8 percent.
The Bali government is expected to update regulations related to accommodation permits, zoning and moratorium, so as to control the overpopulation of Bali hotels and allow room availability to match actual tourist numbers.
"Zoning will be adjusted based on area characteristics. For example, what kind of accommodations are suitable for the rural area of Ubud? Currently, there are more budget hotels in Ubud compared to star rated hotels. This condition is counterproductive to the area and its potential," said Sukawati at a regional meeting in mid-April.
Image credits: Merdeka, Sporthotels