Indonesian police nabbed a group of eight people for suspected treason in raids carried out a few hours before the national protest against Jakarta's Christian governor Basuki Tjahaja 'Ahok' Purnama, on Friday, December 2.
On Tuesday, December 6, Indonesian police said they have gathered evidence pointing to a group of eight people who allegedly plotted to hijack the 212 protest (December 2) to lead an uprising against the Indonesian government. Evidence showed the group receiving money transfers from an unidentified source.
Martinus Sitompul, national police spokesman, reported that the evidence they collected showed money transfers to the group but declined to reveal the source of the funds.  Unrelated to those who organized the march, the group intended to take advantage of the situation and mobilize the masses in their intent "to incite people to overthrow the legitimate government."  
Led by hardline Islamists, hundreds of thousands of people took to the streets last December 2 to join the national protest calling for the prosecution of Jakarta governor. Ahok is facing trial on blasphemy charges for allegedly making inappropriate comments about the Koran in one of his campaign speeches.
The Christian governor denies insulting the Muslim's holy book but apologized for the remarks. A court official reported that Ahok's trial is set to begin on Tuesday, December 13.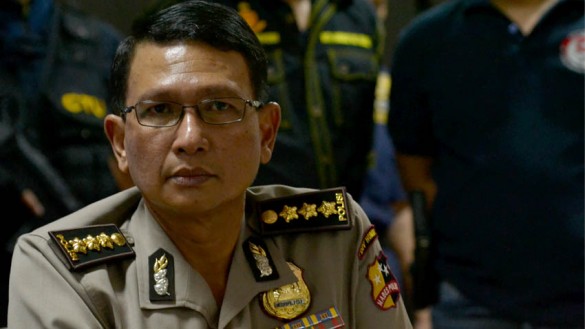 A widespread demonstration was likewise organized by Anti-Ahok organizations on November 4, which turned out violent with the riots and vandalism carried out by its participants.
A few hours before the 212 rally started, police authorities nabbed 11 people, including musician-turned-politician Ahmad Dhani, former general Kivlan Zein as well as the sister of former president Megawati Sukarnoputri. Of these, eight have been accused of treason, three for spreading hate speech online and three others have been placed in custody with the police.
President Widodo had earlier said that 'political actors' continue to incite violence as they did in the November 4 protest. Jokowi had warned authorities that 'certain groups' will be eager to occupy parliament during the 212 protest.
Image credits: KultureKritic, BeritaHati