The Indonesian Ministry of Tourism is set to develop Labuan Bajo, a town in Flores, East Nusa Tenggara, aiming to see tourist numbers reach levels to rival Bali.
The call was made during Competitiveness Index For 10 Priority Destinations workshop hosted by Labuan Bajo last week, May 22 to 24.
Over the last two years, Labuan Bajo's popularity has continued to rise with more people visiting East Indonesia with the sole purpose of heading to Labuan Bajo. The Komodo Festival, held February and early March, gave the region another boost.
In 2016 alone, East Nusa Tenggara attracted over 1 million tourists, topping the previous year by 40 percent, thanks to Labuan Bajo tourism. Over Rp.600 billion (US$45 million) in revenue was generated in the town's tourism sector alone. At this rate, the government has targeted 500,000 more tourists to visit Labuan Bajo.
The government has looked towards the successes of South Korea and Bali's tourism sectors to guide the development of Labuan Bajo.
"This is awesome […] everyone was directed to study top benchmarks. Without discussing unnecessary things, everyone just discussed finding solutions and developing strategies," Todis Reo, Head of Department at Ngada province's tourism agency, said during the May 23 workshop.
The workshop covered Labuan Bajo's accessibility issues, amenities issues, and association improvements. With diverse challenges addressed, the goal of the workshop remains to innovate creative ways to make tourists want to stay even longer and revisit Labuan Bajo.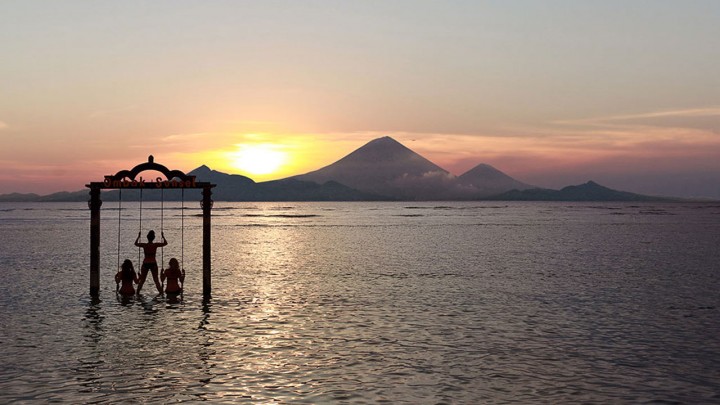 "If it's hard, try to picture accommodations in Karangasem, Bali. They even have one village where there are no televisions, no beaches. There are only paddy fields and most of their hotels' bathrooms don't have any ceiling. But interestingly, their rate per night reaches Rp.5 million (US$376). What they actually sell is the experience of spending nights among paddy fields," MarkPlus Center Executive Director Setya Riyanto said.
Similarly, South Korea saw tourism surge through developing K-pop and traditional culinary and hospitality experiences. Tourist rates rose, but so did the length of stay and spending.
"Labuan Bajo is no less greater than Bali or South Korea. Oscar winner actress Gwyneth Paltrow and MotoGP world champion Valentino Rossi even visited Labuan Bajo," Riyanto added.
Labuan Bajo is still seen as less competitive and many workshop participants agreed 'selling the experience' is the strongest strategy to eventually top South Korea as a tourist destination. But, attracting new visitors may not be as difficult as securing returning visitors.
Lombok's Gili Trawangan is a strong case-study in how easy — and successful — experience creation can be. The world famous swing in the ocean off the shore of Gili Trawangan has become an attraction and one of Instagram's most favourite holiday shots, with tourists traveling to the island just for their own photo. Riyanto suggest Labuan Bajo find its own creative and unique drawcard.
"This is completely right. There may be so many ways, one may create deals to introduce tourists to traditional food […]. Create cross-cultural experiences that involve food and family are memorable. This way, foreign tourists are guaranteed to love Labuan Bajo even more," Minister of Tourism Arief Yahya said.
Image credits: Sportourism, Hotel Ombak Sunset