The Indonesian Military and National Police ripped down private structures along the coastline of popular tourist island Gili Trawangan.
In late February, the North Lombok regency administration said it would carry out building inspections on 143 businesses, including restaurants, hotels and bars on Gili Trawangan. The administration claimed many of these businesses were in clear violation of the local coastline building rules, meaning they unofficially monopolized areas of the beach that did not rightfully belong to them.
It seems the administration has kept its word. On Sunday, February 26, the Indonesian Military Police and National Police arrived on the famous tourist island and started tearing down structures.
An official named Hermanto, who is the assistant II of the North Lombok economic and development administration, told reporters that most of the buildings in question were built only five to ten metres away from the coastline. According to him, the 2016 spatial planning rules for North Lombok mandate that buildings and structures must be at least 30 metres away from the actual coastline.
He added that the beach areas for all of the businesses in question were not accessible to the public, meaning if you want to enjoy the beach in that particular spot, you must buy something from the establishment.
"It is wrong that visitors are supposed to order something at restaurant or bar to be able to enjoy the beach," Hermanto said, as quoted by The Jakarta Post, adding that said buildings did not have building permits. "The administration wants to bring back the function of the beach, so all people can enjoy it."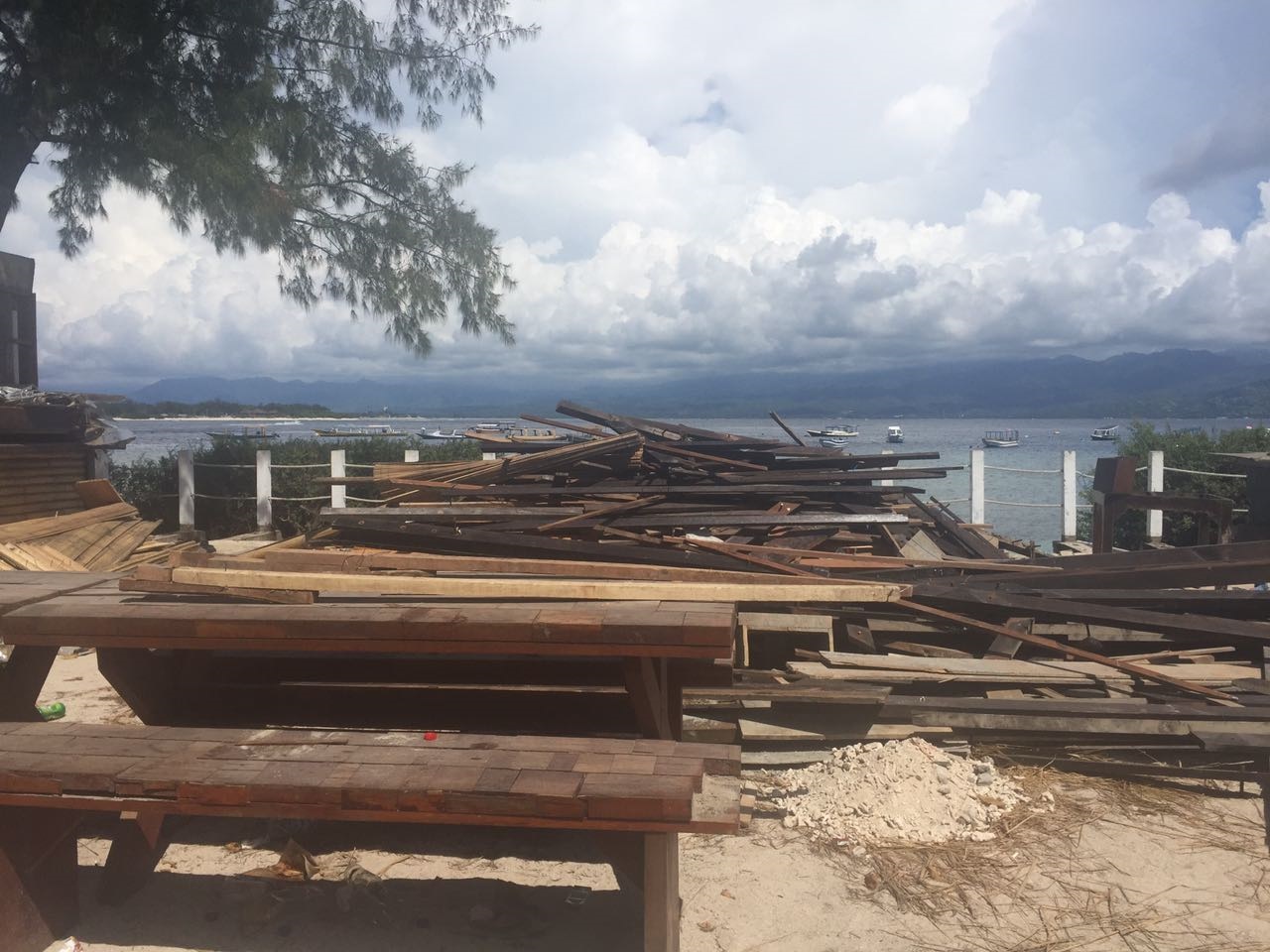 The administration confirms it had informed all the businesses of the crackdown ahead of time, and Hermanto says 100 of them had promised to destroy their buildings before February 24. The tiny island of Gili Trawangan, along with Gili Air and Gili Meno, accounts for the largest tourism driver of the area.
Gili Trawangan is an interesting place because despite it being so family-friendly and laden with western tourists, it also is a well-known hub for meth and ecstasy, yet the government remains mildly concerned with its role in regional drug trafficking.
To date, law enforcement has not been overly worried about Gili Trawangan, and reports suggest it is in fact controlled by the local drug mafia. Through the eyes of skeptics watching local businesses get their structures demolished, the real question is likely to be: Why now?