"I did many other jobs besides working in the kitchen since restaurants were an easy way to make money. People started asking me about my CV when I first arrived in Indonesia, which I didn't have.
I realised this could be a good future for me. I learned everything that I know now. I like it. It's natural. But I wasn't ready to open a restaurant yet," enthused Michele Cuozzo, the founder and Executive Chef of Mike Pizza.
"Sometimes you're scared about something. I worked hard for more than 10 years and everything came easy. A chef must know the ingredients they're using. When a customer requests something you already know what to do." 
Who is Michele "Mike" Cuozzo?
My name is Michele Cuozzo, a born and raised Italian man turning 52 this October. I was born in a very small city in southern Italy of 20,000 people, located 615m above sea level. My mom was a farmer, my father was a carpenter. They wanted me to study engineering but along the way, when I was 14, I dreamed of buying a horse. I ended up washing dishes in a restaurant for $20 per week. Funnily, I never ever wished to delve into the F&B field.
My uncle visited Germany and invited me to follow him when I was almost 18. After a long car ride, I found myself working in a bar where I made pizza and German beer. There was a pizza chef from Italy. One afternoon, a thirsty young Michele saw pizza dough in a bucket; I took a piece and started making my own pizza while nobody was around.
I was called back into the F&B industry in Italy. I wanted to proceed with my diploma in civil engineering but I never finished it and even was enlisted in the army in Tuscany. Surprisingly, somebody opening a restaurant in Jakarta offered me a job as a pizza maker. I didn't know where Jakarta was, so I went to the library, picked up an atlas, and was propelled by how far I would have to travel away from home. Finally, I stepped into Asia for the first time on 26th September 1994.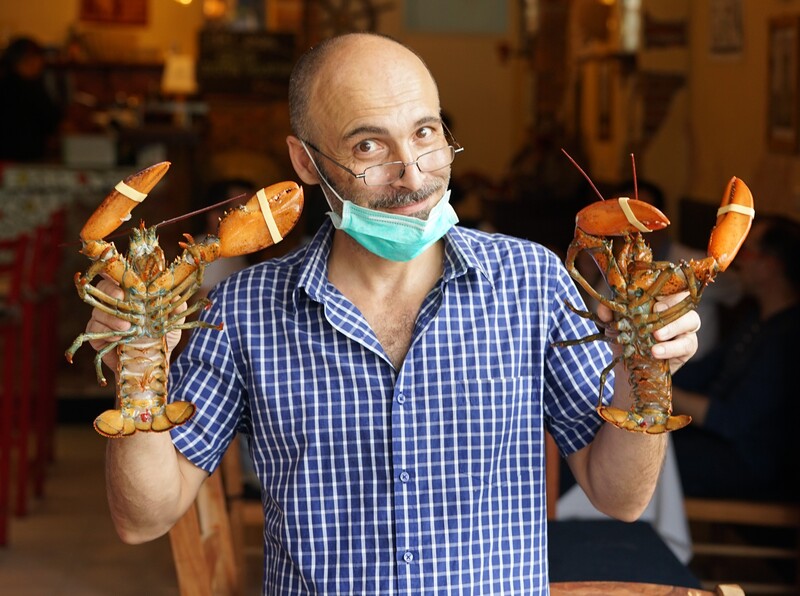 After six months, I backpacked around the archipelago and fell deeply in love. I got a job offer to Singapore where I stayed for one and a half years. Then Malaysia in 1996, and back to Singapore, eventually returning to Italy. I was "stuck" in Italy for 10 years because I opened Mike Pizza. Soon after, life in Singapore welcomed me back.
Fishing is my hobby – in the Sunda strait and Karimunjawa – up to the point that I'd known fishing very well in Indonesia. Another hobby is photography; mostly producing analogue black and white photographs.
Meanwhile, travelling is my passion. A long time ago, I thought of traversing from Singapore to Italy by foot but because I was working, time was limited, so by bicycle was my next option. Alas, I bought a Vespa in 2016.
At the end of April, I will start my journey across Asia; Laos, Cambodia, Vietnam, and Thailand. Then I will go to Italy via India, Nepal, Pakistan, Iran, and Turkey. But this all will be done briefly where I take a flight with my Vespa for 15 days, then leave it there while I return to Indonesia. 
Take us to the first time you learned how to make a pizza.
Honestly, pizza-making wasn't very intriguing to me. I never aspired to be a chef, to begin with! I never helped my mother cook growing up. Instead, I would sneak in a bite of her cooking whenever she'd come out to the yard to get basil, for example. My mother made me the food so I know what I'm eating and what it's supposed to taste like. I tried it in Germany out of curiosity, I guess. It just happened to me like that – fate. 
What makes the perfect pizza? What's your favourite?
The perfect pizza is the one you like. My favourite depends on the moment. One of my favourites is the simple Neapolitan. I could go for a truffle or quatro formaggi pizza as well – it really depends on my pizza cravings. I believe we all touch, smell, taste, see, and even hear food – using our five senses. 
You've joined several pizza-making competitions. Did they teach you anything?
I joined several competitions around Italy, winning second place. These competitions aren't only my lessons. Everything – constantly learning, working hard, and practising – taught me to open up Mike Pizza. Pizza-making is not a job for me, it's fermentation which is very important. It takes a minimum of eight hours to make pizza. 
Briefly tell us about Mike Pizza.
Why Mike if my name is Michele? Mike is my nickname because everybody outside of Italy pronounces it as "Michelle", a feminine name.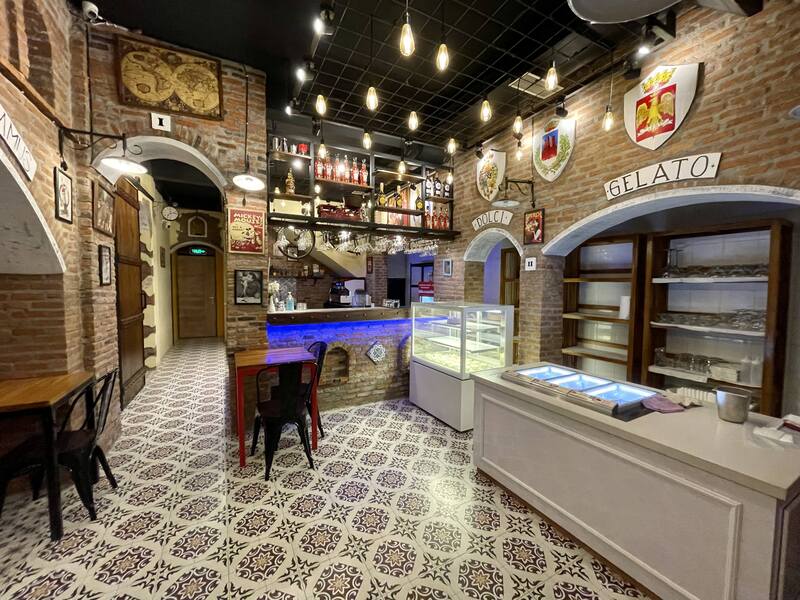 Mike Pizza was established on 7th February 2002 after I returned from Singapore. I decided to open a traditional Italian pizza restaurant located in my hometown Sala Consilina, Salerno, Italy. The name, the logo and the sign are born from my experiences living in Asia and from the combination of colours that could not only attract the attention of customers but also can be easily remembered. We have been perfecting the recipes and baking techniques, selecting only the best ingredients available on the market. 
Share some highly recommended dishes to try at Mike Pizza.
All! Try one dish at a time but not on the same day! The Mediterranean diet is believed to increase life expectancy and energy levels. So try it.
Why open Mike Pizza in Indonesia?
All my life I had been travelling around working. My father said: if the stone doesn't settle in the river, it doesn't become green. This means one has to settle in one place. I love Indonesia. I decided to rebuild the same Italian restaurant concept and rustic environment in Jakarta on 7th December 2020 since I have a better understanding of the Indonesian market now and it helps me a lot.
Why do people go to restaurants? Because we need interaction. Restaurants can't only give good food and price, they need to portray a pleasant experience, treatment, music, ambience, and so on. Whenever a customer enters Mike Pizza, whatever they see around them depicts stories or philosophies. Call me superstitious – I believe meanings are behind motivation. An example is: When I want something, I will fight for what I want until the end, even in the worst-case scenario.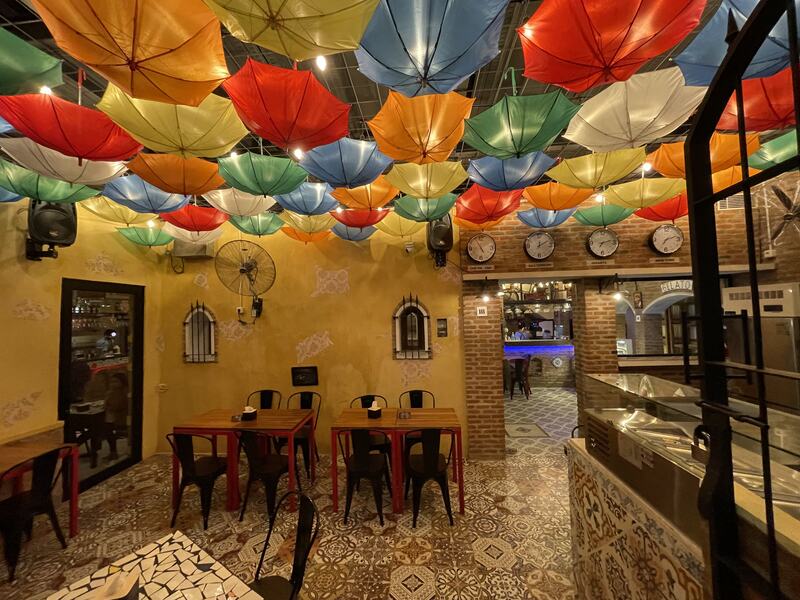 What's next for Mike Pizza?
One Mike Pizza in Jakarta is enough. I'd like to expand Mike Pizza in small cities in Java such as Bandung, Malang, and Magelang. Sources of fresh vegetables and seafood are within arms reach. I'll be travelling around for quality control – of course, in my Vespa.
How can our readers get in touch?
Call our number at +62 2122718385, WhatsApp us to book a table at +62 8111137121, follow us on Instagram @mikepizza.asia, or visit our website at http://mikepizza.asia/.