Imparting theoretical knowledge to children is easy.
Books and computers come in handy for the child to learn basic education. "That's not enough though", says Malty Harjani, founder of the Aerokids Pre-School who sat beside Anisha Adnani, her partner. Harjani dares to be different. The school is not only focused on the theoretical aspect but the mindset of the child as well. "Our school caters to toddlers until five years of age but I believe compassion should be taught at an early age. We need to teach goodness while kids are in their formative years."
Harjani partnered up with YAYASAN RESPEK PEDULI offering them profits from a private Valentine's charity event that she organised. Yayasan Respek Peduli is a foundation created to help poor, sick people who are in need of financial help. They have a rented house in Sunter, which is used for patients from the provinces to stay during their treatment in Jakarta while the relatives are allowed to stay with the patients. The foundation also helps deprived patients in Jakarta by providing food and milk to them.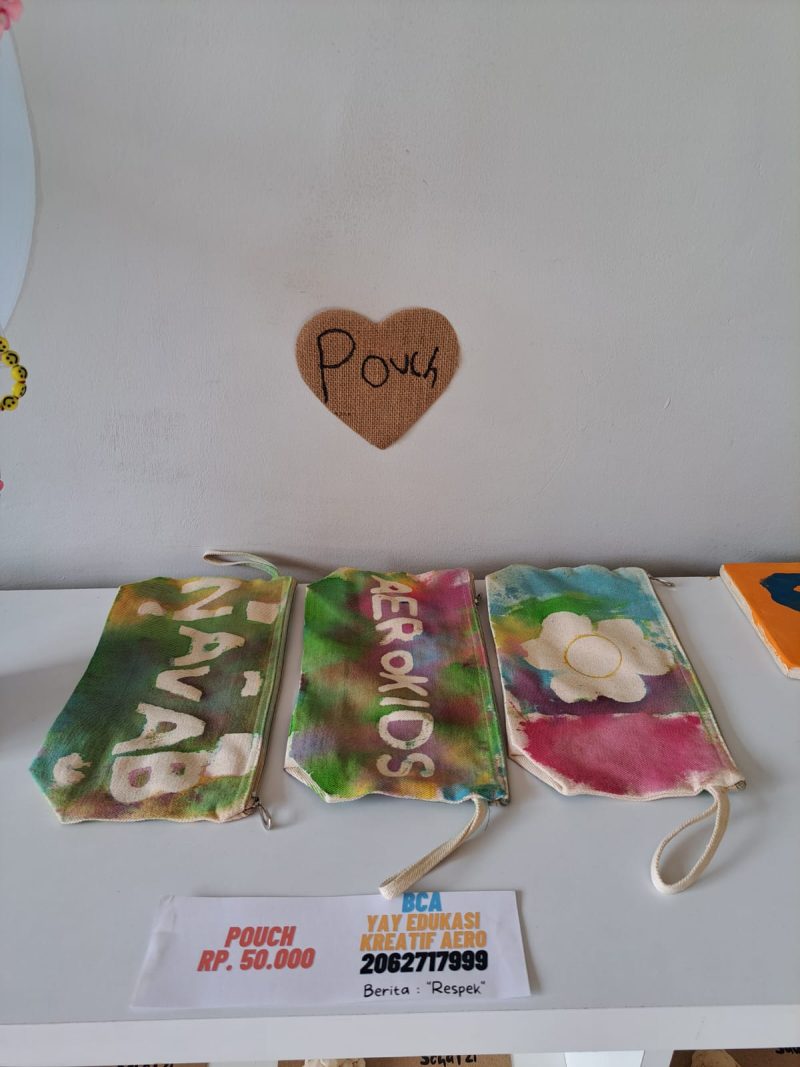 To facilitate the private charity event, Harjani had the students create arts and crafts to be sold to their parents. Thus, while the children were creating their crafts, they were told that these will be given to people in need. The Nursery 1 students were asked to make refrigerator magnets, bookmarks, and heart-shaped lacing frames. Meanwhile, Nursery 2 designed a reusable box with their pictures. They also made a keychain with their picture on it. Moreover, Kindergarten 1 children made chopping boards, pudding, and stencil pencil cases. Each child was also asked to bring a preloved item from home.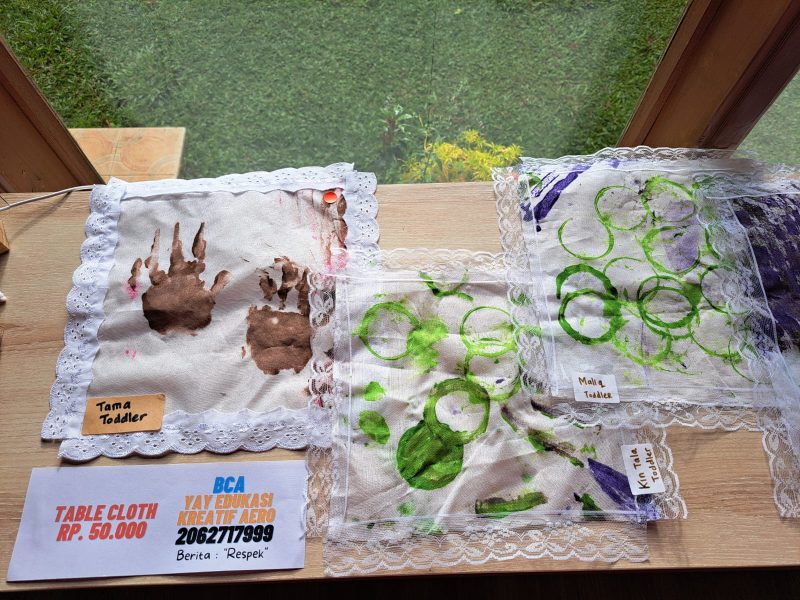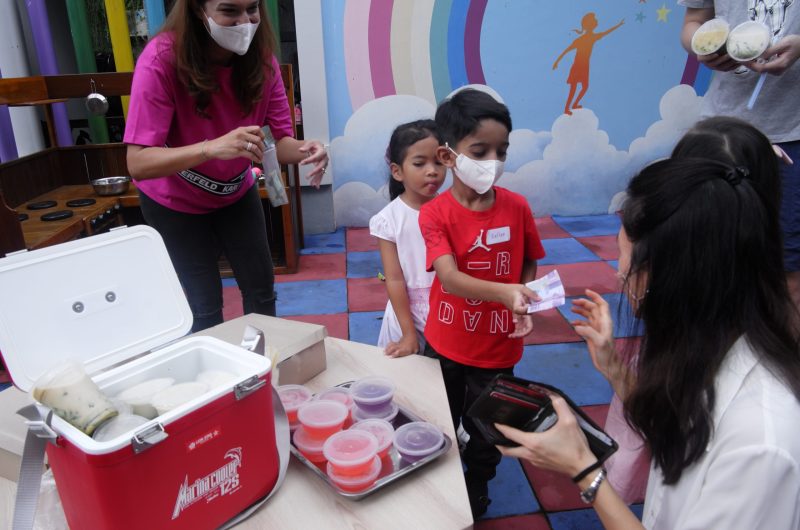 During the event, the students were in charge of selling the "products". All the parents were more than happy to purchase the crafts created by their children! Some parents also contributed cakes and cendol to be sold to the visiting guests.
Harjani aims to host a charity event every year. She ended the interview by saying, "Charity begins at school too."