One of the world's most popular youth-focused media companies has come to Indonesia. Caranissa Djatmiko sits down with Vice Indonesia's Managing Director to find out how the new company hopes to change the archipelago's media landscape.
English expat Mo Morris is currently gearing up for the big launch of Vice Indonesia which will take place on November 1. Along with his team, Morris has been busy planning editorial content, creating videos (Vice is known by its reputation for edgy, sometimes controversial, documentaries) and brainstorming ideas for a TV series that will be out later next year.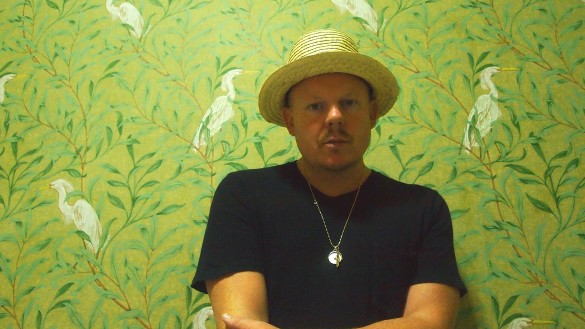 But before taking part in Vice and its international expansion, Morris started his journey back in the UK, where he lived for more than 20 years. "London has a very special place in my heart. But sadly, as rent and the cost of living becomes more and more ridiculous, it's slowly killing its creative spirit," he lamented.
The exorbitant lifestyle in London, according to Morris who was also a music producer, has unfortunately prevented artists from realizing their full potential and has ultimately forced them to leave the town. Many of these creative workers have consequently moved to the suburbs or other countries in search of a better quality of life.
In Morris's case, these setbacks might turn out be a blessing in disguise. After witnessing the "growing gentrification madness of London", he and his wife decided to travel to Indonesia four years ago to break free from the realities of his hometown. But what initially appeared to be just a regular getaway instead turned into a business opportunity for the Englishman, who would soon add the archipelago to Vice's growing international market share.
Morris previously worked as a freelance consultant for Vice back in the UK and Germany, where he got involved in the media company's marketing and events. He enjoyed assisting and curating events, and often joined launch tours for Vice's programmes. His past experience, coupled with Vice's current international expansion spurred him to put Indonesia on the media enterprise's radar.
In March, Vice Media announced its mission to launch its television and digital services in more than 50 countries across the globe, which included regions like Africa, the Middle East and Asia. The massive expansion will include Viceland TV channel, Vice News and Lifestyle along with other culture and entertainment programming.
Singapore, Malaysia, Thailand and Vietnam were the countries in Southeast Asia that had already joined the enterprise, while earlier in June, India agreed on a joint venture deal with Times Group to launch mobile and digital initiatives, as well as the Viceland Channel on pay-TV.
Vice Media was established in 1994 in Montreal, Canada as a punk rock magazine that mainly served as a counterculture publication using the moniker 'Voice of Montreal'. Co-founder Shane Smith, along with Suroosh Alvi and Gavin McInnes, started the company with a US$5,000 investment from their parents to create magazines that were distributed for free on the street.
Today, the company is worth more than US$4 billion, with the mission of revolutionizing the media business. Vice has expanded aggressively due to its ability to win the hearts of the millennial generation.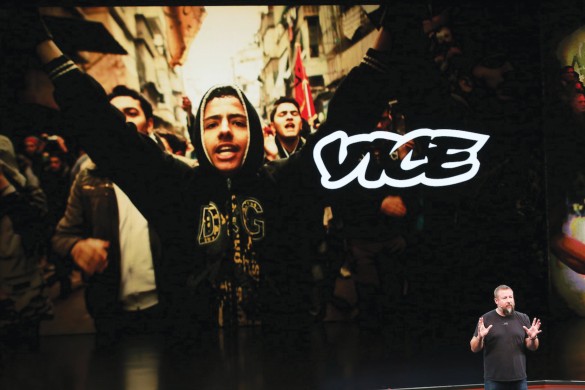 "Now, the baby boomers have had a stranglehold on media and advertising for an entire generation. That stranglehold is finally being broken by a highly educated, ethnically diverse, globally thinking, hard-to-reach generation. Media is having a hard time adapting to this rapid change," said Smith in a speech at the Edinburgh International Television Festival, as quoted by The Guardian.
Smith thinks that young people were not given the kind of media coverage that specifically pertains to them because television often places more attention on topics that merely interest the people behind it. As a result, young people today are often mistaken as a generation that does not care about the news, while in reality they do care, but instead tend to have problems with the way news is delivered to them.
To tackle this issue, Vice Media claims to adhere to the new media age by presenting digital content with "Gonzo-style journalism" – which thus far has seemingly wooed the majority of a young audience all around the globe.
In line with this strategy, Morris intends to impress Indonesia's millennials via fresh culture pieces and powerful documentaries.
But in a country with the world's largest Muslim population, would it be possible for a local audience to welcome Vice's unique platform with open arms? Morris acknowledges that the greatest challenge for Vice as the newcomer will be dealing with the nation's censorship. Although aside from this particular issue, Morris remains optimistic that Vice will serve as a game-changer in the nation's media landscape.
"I think there is a lack of exciting media for forward-thinking millennials in Indonesia. So Vice will be bringing a well-needed refreshing change to local media," he said.
Video via Vice News