A South Jakarta hotspot for oenophiles and foodies
Tucked neatly away at the end of a long hall of cafes and restaurants at the open-air Cilandak Town Square (aka CITOS) is an expansive bottle shop and full-service restaurant aptly named W&S (Wine & Spirits). The moment you walk into the space it's as if you have entered Jakarta's take on the foodie Mecca Dean and Deluca, but in this instance, for all things wine and spirits related. The smooth lines and white-tiled walls are even strangely reminiscent of the eponymous fine food purveyors, and provide a very conducive atmosphere for slowly browsing their large retail bottle collection. It is the destination spot for budding oenophiles and hip urbanites in South Jakarta.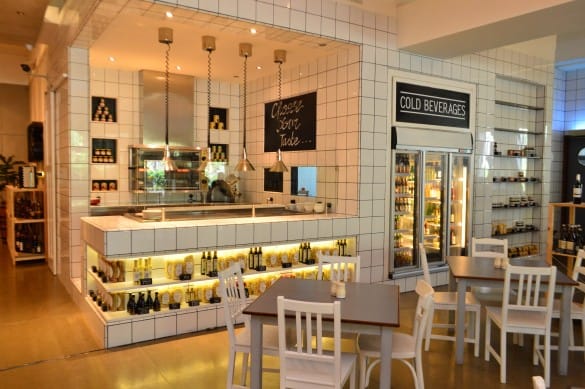 For many who are uninitiated in wine, selecting a bottle for a group may be somewhat intimidating at most establishments. Whether you desire entry-level Chilean reds to pair with burgers from the kitchen or you select a gorgeous 2008 Barolo ripe for slowly savouring over the course of the evening, at W&S, there is a wide range of wines from around the world to accommodate all palates and occasions. And if you still don't know what to buy after spending a good 30 minutes browsing, there are wine experts who can help you decide. However, if wine isn't your thing and you'd rather have cocktails, there is a full bar and spirits on offer. Whiskey, scotch and bourbons all have a strong presence in the bottle shop. Step into the Limited Products room and for the person with the large expense account there is a lovely bottle of Bunnahabhain XXV Single Malt Scotch Whisky just waiting to be snapped up.
Don't let me scare you, though, with my talk of expense accounts and rare (in Jakarta) Islay whisky. The best aspect of the bottle shop is its relative affordability. A bottle of the 2012 Beringer Founder's Estate Pinot Noir is Rp.450,000, which for most of us in Jakarta, is a relative bargain compared to other drinkable pinot noirs. However, if you really want my opinion on the matter,
I would suggest the aforementioned 2008 Beni di Batasiolo Briccolina Barolo at the higher price point; ask the staff to decant the bottle and enjoy it with only the best of friends – good wine should never be wasted on people whose company you don't enjoy.
And what better way to shower your friends and family with your appreciation than with a gift basket filled with a lovely wine bottle or two, complete with wine glasses, chocolate, nuts or whatever else you may want to include.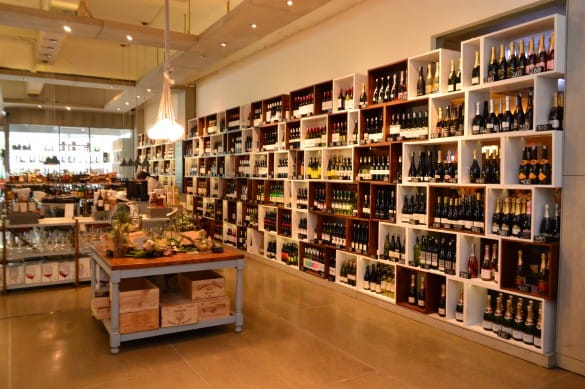 Another nice aspect of W&S is their flexibility. You can purchase bottles for consumption on-site, to take home, and bottles can even be delivered to your office or home if you are crunched for time before your next big dinner party. For the under-aged and alcohol-free, there are refreshing mocktails that are as pretty to look at as they are to drink.
Should you choose to dine at W&S, Chef Arnold Budiawan has created a menu based on American comfort food. The Pan-seared Dory and Rotisserie Chicken are tasty; one whole juicy chicken can feed a party of four and is accompanied by a couple of side dishes. Tip: pair the rotisserie chicken with a bottle of well-chilled 2014 New Zealand Babich Chardonnay. Chef Budiawan has had extensive experience cooking in the USA, with stints in Las Vegas, Washington DC and Los Angeles, and his menu reflects that time spent in such great American food centres.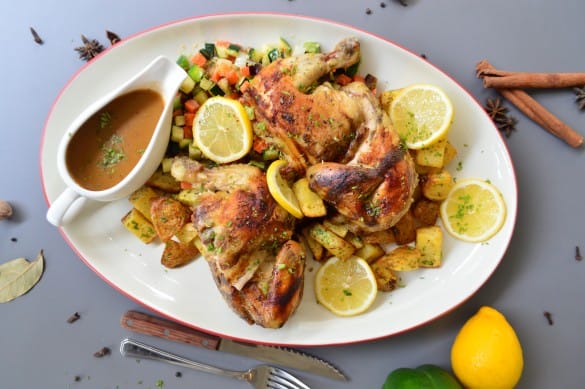 For special occasions and private parties, the staff are extremely helpful in devising set menus from Rp.175,000-250,000 and making wine selections based on your preferences. W&S also holds special events once a month that oftentimes involve dinner with wine pairings and brand ambassadors who showcase their wares, most recently with the popular California label Beringer.
Afternoons are peaceful and quiet, with the main dining room a conducive environment for business meetings or leisurely family lunches. Evenings are a different matter. Happy hour consists of beer and cocktail specials, but as 8pm rolls around, the resident DJ takes over on Wednesday through Saturday nights and spins tunes into the wee hours for the young and beautiful. Every Thursday evening W&S also hosts The Parade, a live band that plays Top 40 tunes.
All in all, W&S caters to quite a diverse clientele who really enjoy their wine and cocktails. The staff is extremely competent and willing to work with their clients, whether it be a single bottle purchase or creating a set menu for a private event. There is nothing that comes close in South Jakarta to W&S in terms of ambiance, service and bottle selection, but this should not come as a surprise, as it is born from the same people who own and operate Bluegrass Bar and Grill.
W&S
Bottle Shop-Eatery
Cilandak Town Square GF-D048
Jalan TB. Simatupang Kav. 17
Jakarta 12430
Telephone: +62 (021) 7592 0249
Instagram: @wineandspiritsjkt
Facebook: WineandSpiritsJakarta