On Sunday morning, 5th March 2023, the weather was sunny. The China Polo Team Jakarta, associated with China 1003POLO, welcomed 50 guests to celebrate their first anniversary at Nusantara Polo Club in Jakarta.
The CPTJ captain's name is Li Xin Xin, she is from China and started her Polo journey at Nusantara Polo Club in Jakarta, Indonesia. The other three members' names are James Wang from China, Kelly Zhang from China, and Jaclyn Trytsman from South Africa.
Many of the guests were people who knew very little about polo, so they were excited to learn more about this classic sport. The team members of 1003POLO Indonesia introduced the horses and polo rules to the guests. Afterwards, the guests had the chance to experience a ride on a real Argentinian polo horse. They also enjoyed red wine and BBQ.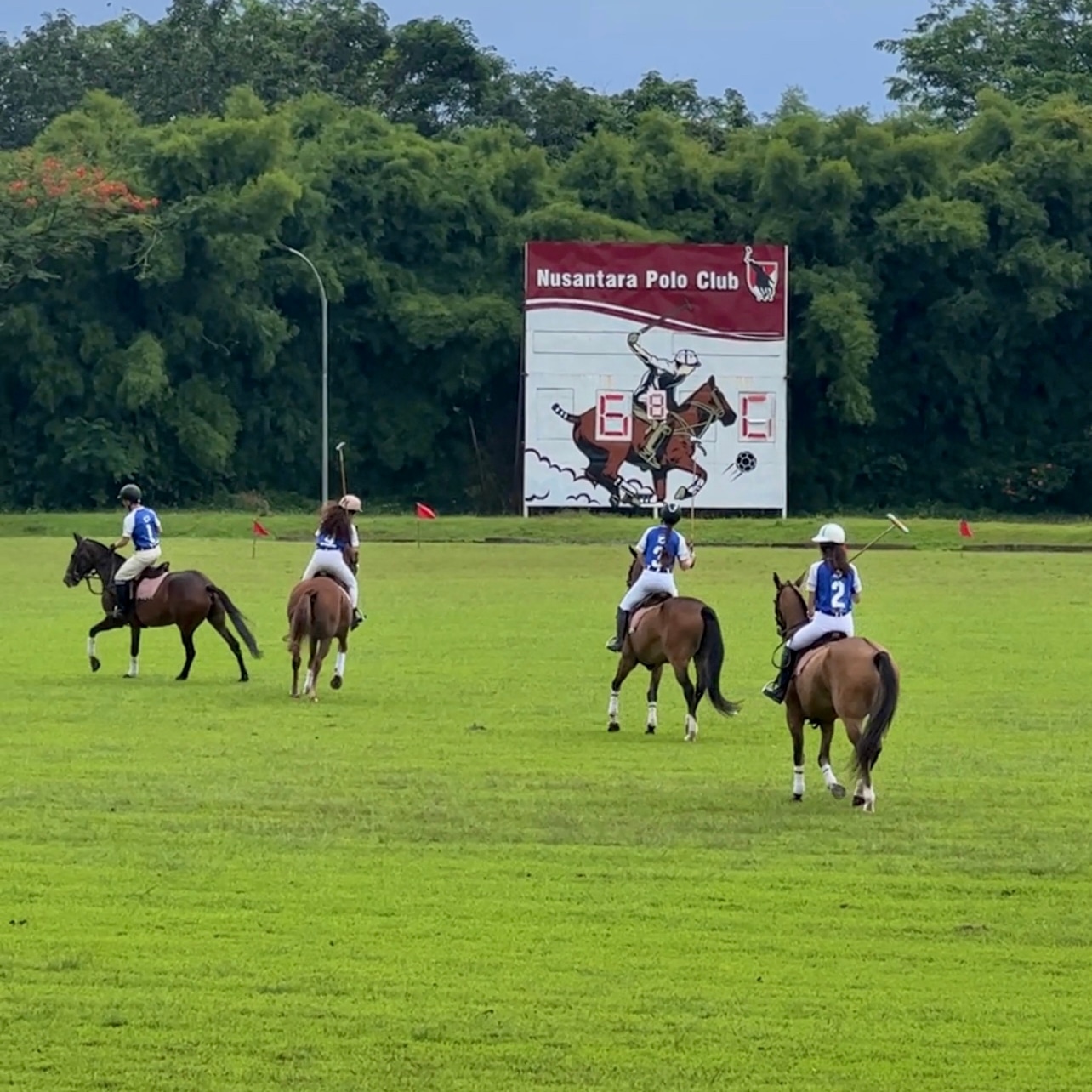 The four members of CPTJ gave a short polo and riding demonstration, which was well-received by the crowd, many of whom had never seen polo in action before.
The Indonesian National Polo Team captain Novel and Argentine professional player Nico came to support CPTJ and sincerely congratulated the team on their first anniversary. The team was honoured by the high expectations placed upon us to continue to spread the love of the sport.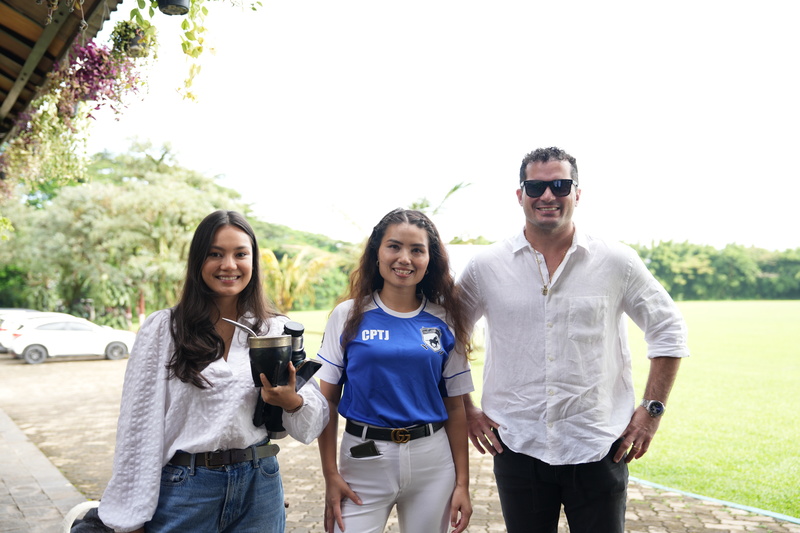 The team member Jaclyn introduced the team members to the guests, explained the polo culture of China and Indonesia, and praised the polo team captain for trying to connect the polo culture and players of the two countries. The captain of the Indonesian national team expressed his willingness to formulate a special training plan for the team and support the team's growth.
The event was also approved by Mr Prabowo, the politician who owns Nusantara Polo Club. CPTJ would like to extend their appreciation to Mr Prabowo for his generous hospitality towards the team and their guests.