Our expert epicure continues an undercover operation to bring you the truth about Jakarta's dining scene. No spoon is left unturned in the quest for honest, balanced reviews, from long-established favourites to the hottest new tables in town. 
This month, a South Jakarta expat favourite, Koi Kemang.
Everyone knows Koi. It's the easy, go-to, expat's fail-safe. Friday night drinks, a mid-week dinner or Saturday brunch; it's there for you, standing sentinel on Kemang Raya like a venerable old lady of the night, beckoning you inside with her somewhat dilapidated charms. With its trendy, industrial-chic interior – no doubt furnished by their gallery upstairs – and its gently thumping basslines, Koi promises a certain reliability, tinged with a hint of nonchalance. Come in, and have a decent night, it says. Or not. See if we care.
We sat in the optimistically-titled 'non-smoking' section, fumes drifting over from the bar, at one of the spacious wooden tables with comfortable wicker chairs. Along the wall, ranks of denim-covered sofas were full of Koi's regular clientele. Many of the patrons here seem to have confused the restaurant with their living rooms and lounge about as though they're wearing stretchy trousers and watching Oprah. Still, this is evidently an essential part of the laissez-faire approach to dining embraced here.
We began proceedings with a glass of Hob Nob Chardonnay, which was perfectly quaffable with our starters and cheap at Rp.85,000. The menu here is vast. Koi began life as an Asian restaurant in the 90s at its first location, Mahakam, near Blok M. When Chef Benoit Claeys joined the ranks in 1998, the menu benefitted from his Belgian influence, by way of brasserie classics.
Now, it is the Del Boy of menus – a jack of all trades; arguably gastro-master of none.
The recent addition of fresh pastas further bolsters a roster that now ranges from noodles to couscous to paella to steak. It's a veritable smörgåsbord of choice; a death knell for indecisive dinner deliberators.
We chose a new starter, lobster croquettes, which were slightly oily from the fryer and not as hot as they should have been, but still tasted convincingly of lobster and potato. It's probably not my top choice as a filling for a croquette – jamón or cheese is usually more successful – but this was not bad. Salmon carpaccio was decent, simply served with slices of radish, and accompanied by a nice, homemade garlicky-herby cheese. At Rp.70,000 and 75,000 respectively, there's nothing to complain about here.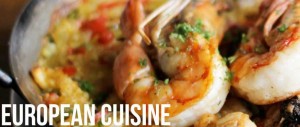 Mains were hit-and-miss. The Classic Burger with cheese (Rp.115,000) unfortunately had little flavour, and the patty was well-done instead of medium as requested. Adding a relish or mayonnaise would keep things moistly interesting here. The US Hanger steak (Rp.175,000) was quite tasty; juicy and flavoursome with a nice red wine and shallot sauce. However, we had to send it back to be cooked more as it was rare instead of medium-rare – clearly either communication had broken down between wait staff and kitchen, or the kitchen staff were doing their own thing that evening. They also forgot our mushroom sauce, which was cold when it eventually arrived. On the flip side, the chips (served with both) were well-seasoned and the side of spinach with garlic was generous and tasty.
Desserts are a strength, and it's another big menu with lots of choice, from crêpes to waffles to apple pie. We enjoyed the Crunchy Chocolate 'pot de crème' with caramel mousse, served in a mason jar. This was an inventive idea, granted with room for improvement on the execution (the caramel was a bit sweet, and they could finesse the crunchy chocolate bites and the smoothness of the crème), but it was pleasing to see something different that tasted good. The monthly specials menu boasted a tiramisu, which we were encouraged to order. The sponge fingers were slightly dry, probably because they skimped slightly on the booze when soaking them, but otherwise this was decent and we had no problems cleaning the plate.

The bar area has that sort of ambient lighting more readily found at a Seminyak beach club, with sports playing on TVs above the shelves. Cocktails here are not the best in Jakarta, but they're not bad. The wine list is long, reasonable, and split by style. We chose from the 'Rich, Dense Reds' list a 2011 Argentinian Alamos Malbec (Rp.600,000) which was well-kept, rounded and balanced.
Looking around, a mix of local and expat punters happily chowed down on easy crowd-pleasers like nasi campur, quesadillas and sundaes. Koi is not attempting to do haute cuisine – it simply relies on its customers' affability in continuing to order from such a mixed-bag menu. I will always insist that whenever a chef chooses to churn out several cuisines in the kitchen, one style will always 'win', remaining their forte. It is not clear which one this is for Koi Kemang. What is clear is that whilst there is some room for improvement, overall they deliver value-for-money and a certain aloof dependability regulars appreciate. They're not trying too hard – or if they are, they certainly don't want you to know about it.
The wait staff are a young, friendly, slightly hapless bunch, who on this particular evening suffered the misfortune of having no napery to offer customers (well, after all, it was still wet from the laundry – what were they to do?) Instead, they plied us with paper napkins until dessert, when the linens deigned to show up, with precisely the insouciance this cheeky restaurant epitomises.

Cheque please!
Food: Rp.630,000
Drinks: Rp.685,000
Service: 10%
Total: Rp.1,591,150 (inc. taxes) for two
—
Koi Kemang