Wonderspace part of Ini Vie Hospitality successfully hosted a media gathering "Escape To The Summer Taste," which also served as an introduction to several of their newly opened restaurants.
Among the new restaurants are Paed Thai Sanur, Shichirin Canggu, and Norii Ubud. Each of these establishments represents authentic Asian cuisine, with Paed Thai Sanur offering flavours straight from Thailand, while Shichirin and Norii bring the classic tastes of Japan.
During the event, guests had the opportunity to explore each restaurant's signature dishes while being chauffeured in a VW 181 car. The first restaurant to kick off the media gathering was Paed Thai Cuisine Sanur. Exuding to the distinctive Thai ambience, diners felt as though they were teleported to Thailand. Upon arrival, guests received traditional Thai fabric and were treated to a welcome drink, Thai Tea.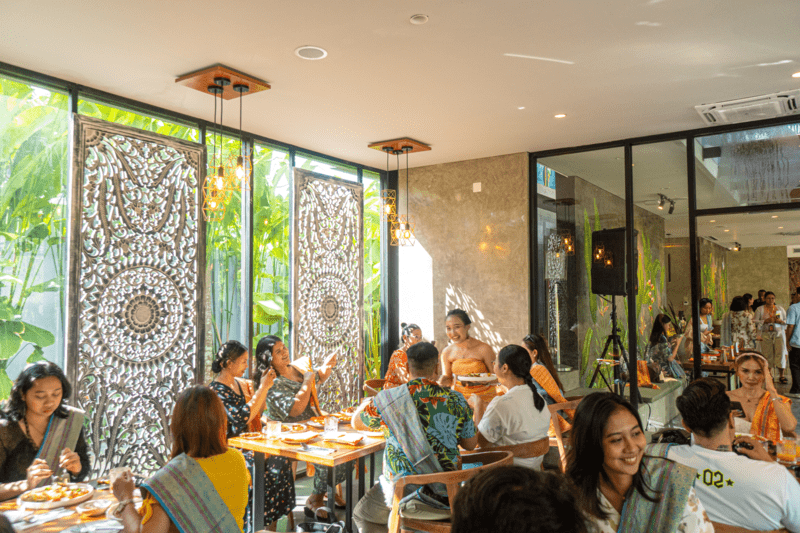 The meal began with appetisers such as Dim Sum Kembang Tahu and Sawi Gulung Thai Sauce, followed by the main course, Thai Garlic Chili Prawn, Paed Thai's speciality of crispy prawn sauteed with special garlic sauce, topped with crispy garlic and black pepper. Other menu highlights included Thai Fish Cake, Chicken Hainanese, and Thai Mango Salad. An array of cocktails like Sawadee Kab and Whiskey Thai Tea, and mocktails like Lychee Ginger Cooler and Mango Apple Mint, were also served, with the meal culminating in the authentic Thai dessert, Mango Sticky Rice.
The second restaurant, Shichirin Canggu, showcased Japanese-themed dining, featuring dishes prepared using traditional Japanese grilling methods. Immersed in the Japanese atmosphere, During the event, we were enthralled by captivating live cooking demonstrations and showcases mesmerising Hibachi performances.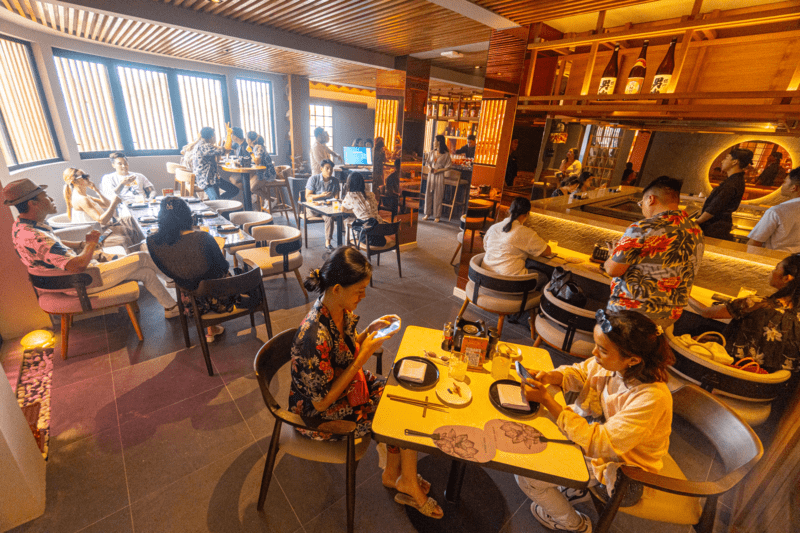 The menu was comprehensive, starting with snacks like Salmon Mayo and Potato Butter Milk, accompanied by the welcome drink, Asian Sparkler. The main courses included Hibachi Enoki Maki, a delectable combination of Enoki mushrooms, sliced pork, spring onions, and teriyaki and yakiniku sauce. Other options consisted of Gyu Katsu Set, Norway Salmon Fish, and Goma-ae Salad, with Tempura Matcha Ice Cream served as the delightful dessert. The beverage choices included cocktails like Sake Rika and Bubble Gum Club, along with mocktails like Lychee Sour and Fruity Lemonade.
The final restaurant, Norii Ubud, specialised in yakitori, presenting a unique Japanese ambience. The meal started with appetisers such as Tuna Chili Mayo and Chicken Wrapped, paired with the welcome drink, Lychee Sour. For the main course, guests savoured Robatayaki Beef, which featured strip loin wagyu beef with charred vegetables, ichimi, garlic chips, spring onion, and yakiniku sauce.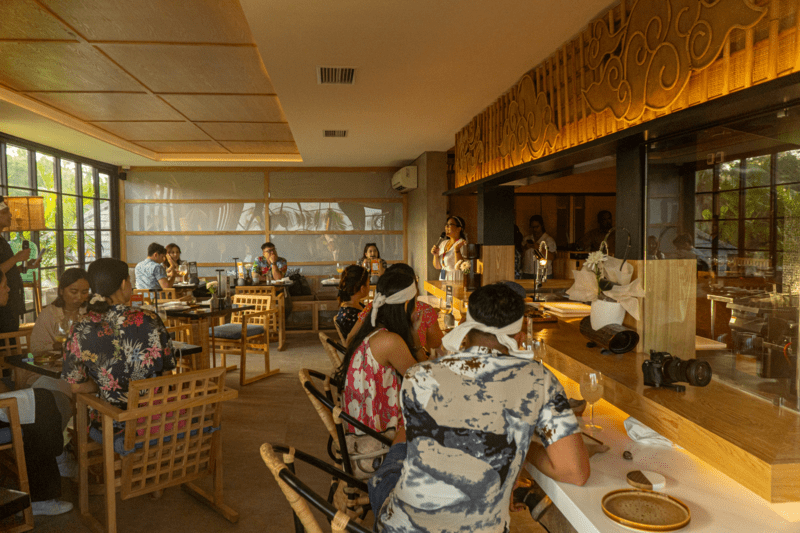 Other menu highlights included Shrimp Meatballs, Chicken Oysters, and Mixed Salad. The beverage options included cocktails like Asian Sparkler and mocktails like Maehama. The dining experience concluded with Mochi Cake as the delightful dessert. Adding to the atmosphere, Geisha performances entertained guests, creating an authentic and immersive Japanese experience at each table.